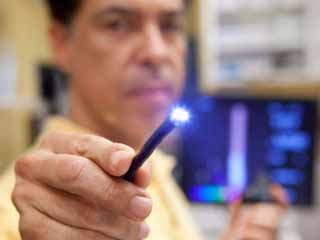 The risks of an upper GI endoscopy include reaction to the medications used for sedation, bleeding from the biopsy site or small tear in the lining of the upper GI tract.
When the upper part of your digestive system messes up, doctors use upper endoscopy to diagnose, and sometimes treat the conditions. Conditions in your oesophagus, stomach and beginning of the small intestine also are diagnosed with upper endoscopy.
Risks of Upper Endoscopy
Endoscopy does not pose any risks and is a very safe procedure most of the times. Complications may appear rarely like:

Bleeding
If the doctor has removed a piece of tissue for testing (biopsy) or treated a digestive system problem during an endoscopy, you might experience some bleeding. This bleeding is usually light and very rarely might require a blood transfusion.




Infection
The risk of getting an infection from endoscopy is very low. This risk increases when additional procedures are performed as part of your endoscopy. Even if an infection occurs, it will be minor and can be treated with antibiotics. The doctors usually take precautions before the procedure and give you preventive antibiotics.

Tearing of Gastrointestinal Tract
If during the endoscopy, your oesophagus or any other part of the upper digestive tract tears, you may be hospitalised and sometimes may need to go under surgery to get it repaired. This complication is very rare and may occur in 3 to 5 of every 10000 cases of diagnostic upper endoscopies.

However, if you will follow the doctor's instructions for preparing for endoscopy well, you can reduce your risk of getting any complications resulting from it.
Preparing for Upper Endoscopy
There are certain instructions that you need to follow strictly before going under endoscopy.

Fasting before Endoscopy
To perform an endoscopy procedure on you, the doctor may ask you to keep an empty stomach and so, you may have to stop eating and drinking four to eight hours before it.




Stopping Medications
If you are taking any blood-thinning medications, you will be asked to not take them in the days before your endoscopy. Blood thinners may increase your risk of bleeding if certain procedures are performed during endoscopy. If you have chronic conditions, such as diabetes, heart disease or high blood pressure, your doctor will give you specific instructions regarding your medications.

Doctor will sedate you before the endoscopy procedure to make you comfortable during it. Even during the endoscopy, though your mind will be alert but your memory, reaction and judgement may remain impaired. Plan ahead for your surgery and find someone to drive you back home after the procedure.

Image Source: Getty

Read more articles on Understanding Upper GI Endoscopy.