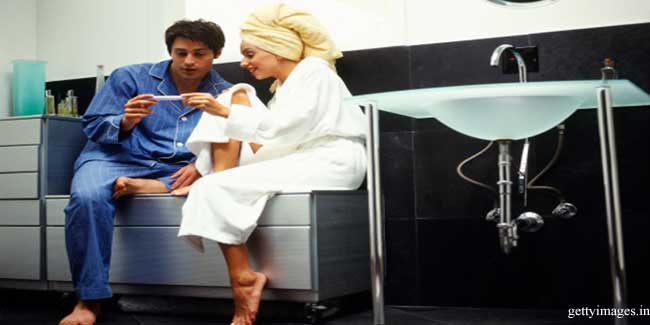 Gone are the days when you had to go to pathology lab to hear the good news. With pregnancy detection kit you can take your pregnancy test even at home.
Pregnancy detection kits perform test to figure out the condition of pregnancy. When used precisely by following instructions, pregnancy detection kits give the correct result.
The pregnancy kits detect the amount of hCG (Human Chorionic Gonadotropin) in women's blood or urine. Human chorionic gonadotropin is the hormone that rises after the implantation of embryo within the womb. This activity usually occurs after one to two weeks after fertilization. Rise in hCG level and its continuous rise in concentration during early gestational growth indicates symptoms of pregnancy.

The method of pregnancy test has become preferred owing to the aspect of privacy and easy application. Before using pregnancy detection kits, it is advised to go through illustrations and instructions mentioned on the strip. Adherence to the guidelines gives accurate results within couple of minutes.


The reason of indication of negative outcome can be:
Using it early after missing period, before even the formation of HCG hormones.
Not being pregnant.
Ovulation at a date later than expected.
Low HCG level.
When to Use?
Pregnancy detection kit can be used during any time of the day, although morning samples are considered the best for obtaining reliable results.
Avoid liquid intake just before testing so that pregnancy hormone (hCG) concentration should not affect test results. There is a possibility for your body to be producing hCG before your period is due, but even then it is ideal to test on the first day of your missed period. Your result could be incorrect if you use it before the first day of your missed period.
Pregnancy Blood Test
Blood sample can be assessed to figure out pregnancy by measuring levels of HCG in blood. Blood tests can be used to detect pregnancy earlier than urine tests as hormone level can be easily detected. Pregnancy Blood Test is usually done about six to eight days after ovulation. These tests help in identification of tubular pregnancy, pseudo pregnancy or monitoring after miscarriage.

On the other hand, ovulation predictor kit determines pregnancy by measuring luteinizing hormone (LH). Luteinizing hormone causes ovulation when in elevated quantities. In the menstrual cycle, small amount of LH is made, but increases dramatically in middle of the cycle, referred to as 'LH surge'. LH surge is also the time when you are most likely to ovulate and time to conceive.
Pregnancy Urine Test
Pregnancy urine tests can be performed in two ways, at home or in a clinic. From a urine sample, one seeks change in colour, a line, or a symbol (like a plus or minus) as pregnancy sign. Usually about two weeks after conception, or two weeks after missing a period is the right time to go for the testing. Beside missing period, some other signs of pregnancy that tell you to go for the test are nausea, breast tenderness and fatigue.

The Kit can be put to good use if you use it in the correct manner, read the instructions well.

Read more articles on Pregnancy.