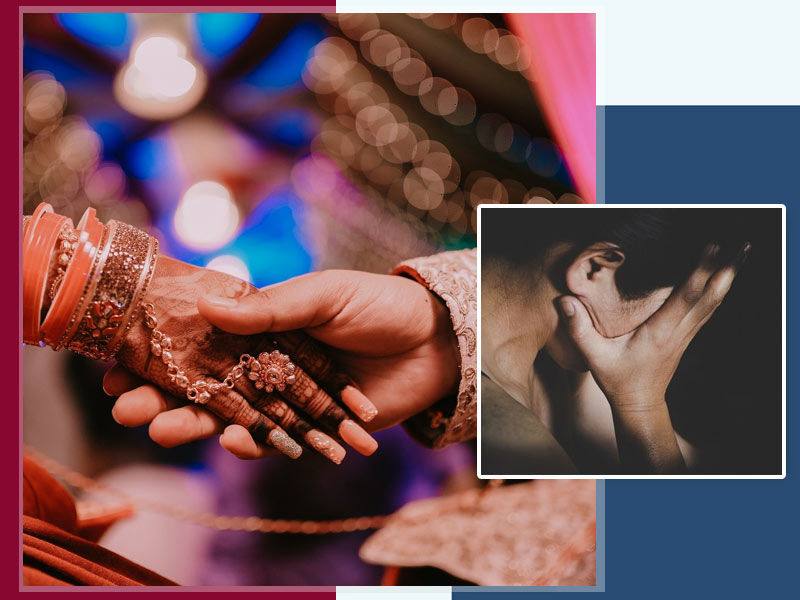 28-year-old Swati (name changed) was diagnosed with depression in 2021. It was less than a year after she tied the knot. It was an arranged marriage set-up and she knew the expectations her in-laws might have of her and the responsibilities she would have to fulfil. Despite that, when she had to do all that, she always felt she fell short. "There are many responsibilities," Swati said. Fitting into a new family and making herself a part of the new household were no easy tasks. On top of that, having a completely different personality than her husband didn't make the whole process any easier. Marriage didn't pan out to be well for her career too. Although it was her decision to not work till a year after marriage, but now she feels she has fallen behind. Swiftly all these emotions took a mental toll. From a happy and enthusiastic girl who dreamt for a brighter future, Swati turned into a woman who became clueless about her own self. When it started taking a severe mental toll, she decided to see a mental health expert, she was diagnosed with depression.
So, is it a common phenomenon for women, as well as men, to go through depressive episodes post marriage? Is post marriage depression a thing? What are the reasons behind it? Who are the people who are likelier to go through it? Are there any ways to cope? To get answers to these questions, Onlymyhealth spoke to Dr. Jyoti Kapoor, Sr. Consultant - Psychiatry, Paras Hospitals, Gurugram.
Is Post Marriage Depression Common?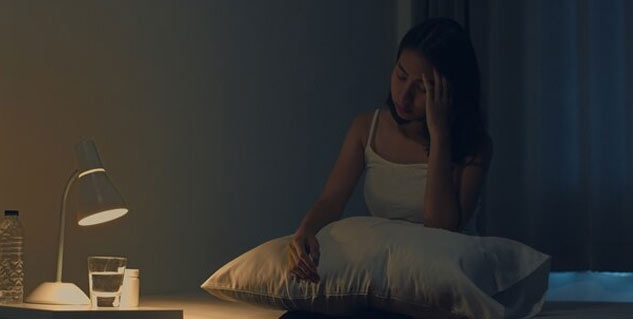 (Photo Credit: Freepik)
"Post-marriage depression is a reality in India," said Dr Kapoor. It isn't always easy to settle into a new home and become part of a new family for women, right after getting married. Hence, marriage can take a significant mental and emotional toll on the woman. "The transition from being 'single' to 'daughter-in-law' can be tough as a young woman tries to get accustomed to the 'expectations' of her in-laws, especially in a country like India," the doctor said. Hence, some women slowly slip into a depressed state, often coupled with anxiety when they are not able to engage in pursuits that interest them, the doctor added.
Also read: Can Retirement From Job Lead To Depression? Psychiatrist Weighs In
Reasons Behind Post Marriage Depression
Many young women are not ready for the "sacrifices and adjustments" they might be expected to make post marriage. It can be difficult for them to give up a life of independence that they come to love for long into this new living arrangement. Often, women after marriage lose agency over their own decisions and choices. In a patriarchal society like India, it is the husband and his family who have greater control over a woman, Dr Kapoor explained. "The transition from independence to a form of co-dependence under the watchful eyes of in-laws could lead a woman to slip into a state of depression," she added.
Post-Marriage Depression In Men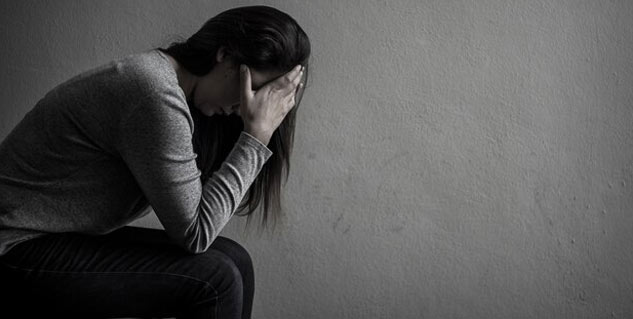 (Photo Credit: Freepik)
Both women and men can experience post-marriage blues. Post-marriage depression is a thing and it can lead both the newly-weds empty and hollow. Both bride and groom can experience a feeling of sadness and a lack of interest in day-to-day activities. Although more commonly seen in women, mental health issues can also develop in men. It can especially be the case as they find it difficult to balance their work and personal lives. Patriarchal society is disproportionately tough for women, but it isn't ideal for men either. In such a society where men are seen as breadwinners for the family and women as homemakers, the added financial pressure can be overwhelming for them.
Also read: Do Not Man Up: How Men Can Deal With Depression
What Are The Risk Factors For Post Marriage Depression?
Although it can happen to anyone, post-marriage depression is more commonly seen in women than men. Here are the set of people who are at a greater risk of it than others:
Newly married women who have to adjust into a new joint family are more likely to face mental health issues.
Working women can also face the brunt as fulfilling twin responsibilities at work and at home can be tough on them. They might also feel guilty of prioritising one over the other.
Men with unstable jobs or those who lost their jobs close to or after marriage are also at a risk of slipping into depression. To cope, many of them resort to substance and alcohol abuse, which is detrimental to their relationship.
Post Marriage Depression: How To Cope?
If you face such a situation, here are some tips to cope:
Since a lack of family support increases mental and physical stress, the woman's family must check on her from time to time.
Other than the husband, her in-laws should also be open to show their love and support to make the girl a part of their family.
The newly married woman should also give herself time to fit in.
She should resist anything that has an adverse impact on her mental health.
Newly married men should also spend some quality time with their partner and consider living separately if they think it is better for their lives.
When To See A Doctor?
Weddings are unofficial festivals in India. Once the festivities end, both the bride and the groom might experience a loss of purpose. They may exhibit signs of sadness and depression upon realising and experiencing the new responsibilities and challenges. In an arranged marriage, the couple might feel worried about the relationship itself. If you feel that such a pressure is taking a toll on your physical and mental health, if you suffer from sleep disorders, a lack of appetite, a lack of interest in activities that you enjoyed earlier, you must see a therapist. Seeing a mental health expert can help you to process these emotions better. It will be fruitful both for your health and the relationship. Hence, if you feel that the struggles and pressure are too much to handle, do not shy away from seeking professional help for a better health and relationship.
(With inputs from Dr. Jyoti Kapoor, Sr. Consultant - Psychiatry, Paras Hospitals, Gurugram)
Photo Credit: Pixabay, Freepik