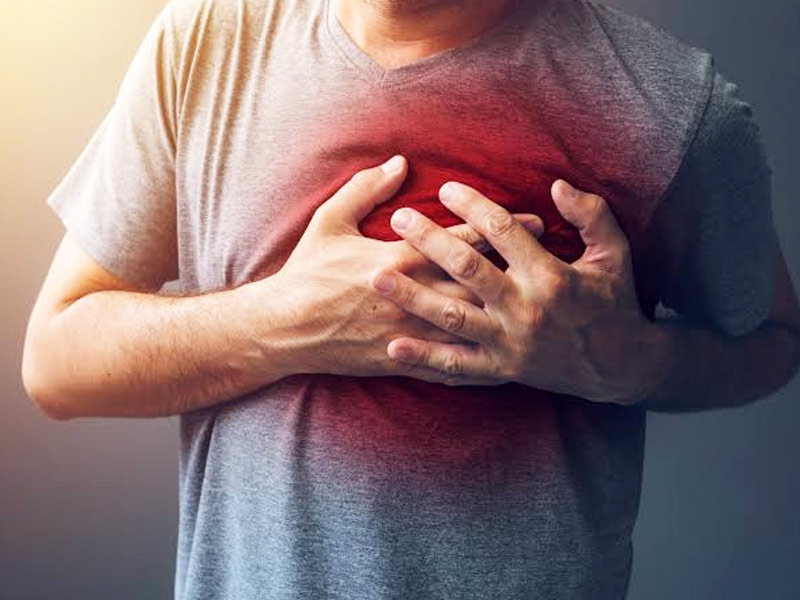 Heart is one of the most important organs of the body. It needs to be protected from any kind of infections and diseases. Another heart disease that can cause discomfort is called pericarditis. It is the swelling and irritation of the thin and saclike tissue surrounding your heart or pericardium. Pericarditis usually causes sharp stabbing like chest pain and sometimes other similar symptoms. The chest pain happens when the affected layers of the pericardium rub against each other. Pericarditis is mild in most cases and goes away without any treatment. Treatment is required only for severe cases which involves medications and, rarely, surgery. Early diagnosis and treatment can help in reducing the risk of further complications from pericarditis.
In several cases, the cause of pericarditis is unknown, but it can be both infectious or noninfectious and is the most common disease of the pericardium. In general, pericarditis occurs rapidly and does not last for a long time, which is known as acute pericarditis. If pericarditis lasts for a long period of time, it is referred as chronic pericarditis. If pericarditis is left untreated or ignored, it can get worse and lead to a more severe health condition. Onlymyhealth editorial team spoke to Dr. Jaideep Menon, Consultant, Adult Cardiology, Amrita hospital, Kerala, about the types, symptoms, causes, diagnosis and treatment for pericarditis.
Types of pericarditis
The symptoms you experience completely depend on the type of pericarditis you have. Pericarditis is divided into 4 different categories, according to the symptoms and the duration of these symptoms. According to Dr. Jaideep, here are the 4 broad types of pericarditis:
1. Acute pericarditis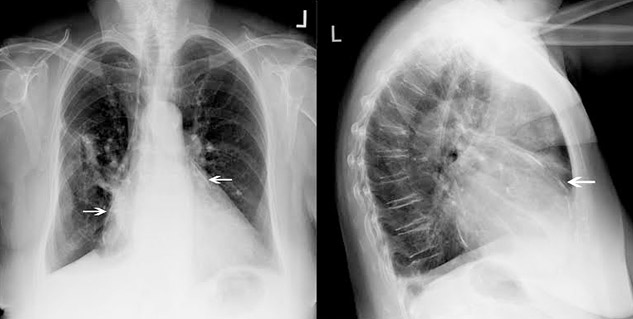 Acute pericarditis starts suddenly and does not stay for more than two to three weeks. Future episodes can occur and it can be difficult to tell the difference between acute pericarditis and pain caused by a heart attack.
Also read: Risk Of Heart Disease? Dr Narayan Gadkar Explains Health Conditions That Put You At Risk
2. Recurrent pericarditis
This type of pericarditis occurs after four to six weeks after an episode of acute pericarditis with no symptoms in between. The chances of recurring episodes or pain are high in recurrent pericarditis.
3. Incessant pericarditis
Incessant pericarditis occurs for about four to six weeks but less than three months and the symptoms are continuous, instead of recurring. All the types are divided on the basis of their duration and symptoms.
4. Chronic constrictive pericarditis
Chronic constructive pericarditis is exactly the opposite of acute pericardiris. It mostly develops slowly and gradually, and lasts longer than three months. It is the most bothersome of all the types of pericarditis due to the long duration.
Pericarditis symptoms
The symptoms are very similar to a heart attack. It is imperative to seek medical attention if you experience chest pain. A doctor can then rule out less serious conditions and investigate the cause of the pericarditis. Chest pain is the most common symptom of pericarditis. It usually feels sharp or stabbing. However, some people have dull, achy or pressure-like chest pain. As per Dr. Jaideep, here are the main symptoms of pericarditis:
Pain in the chest and shoulder
Cough
Mild fever
Shortness of breath
Swelling in the abdomen or legs
Palpitations
Fatigue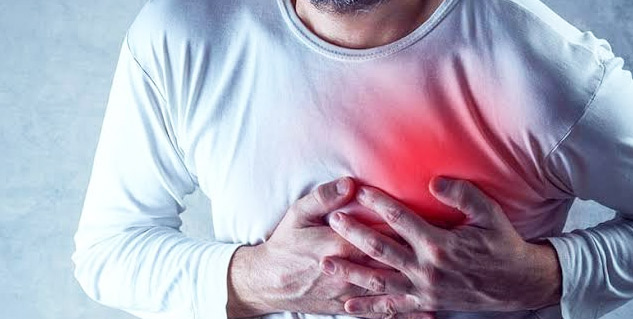 Pericarditis causes
The exact cause of pericarditis can be tough to determine. Sometimes, the doctors are not able to find a cause. If the pericardium becomes infected and swells, the two layers of the pericardial sac come into contact, causing friction. In a lot of cases, the primary cause of pericarditis cannot be found at all. It is therefore known as idiopathic pericarditis. Many cases are considered as caused by viral infections that cannot be detected. As per Dr. Jaideep, here are the possible causes of pericarditis:
1. Heart attack or heart surgery
Heart attack or heart surgery can trigger pericarditis or delayed pericarditis. It is also referred to as post-cardiac injury syndrome or postcardiotomy pericarditis. It usually develops after several weeks or months of having a heart attack or heart surgery.
2. Infection
Even infections can be a cause for pericarditis. Viruses are the most common cause of pericarditis. If you have a viral chest infection, then it can be a triggering factor for pericarditis. Viral pericarditis has no particular medical treatment and mostly goes away by itself. Medicines can be given to ease the inflammation and other symptoms.
Also read: World Heart Day 2019: Creating Healthy Heart Environment
3. Trauma
This is one of the most common causes of pericarditis. Trauma, which means an injury to your heart or chest after having an accident. You need to stay aware while travelling on the road to prevent any accidents or trauma to the heart and pericarditis.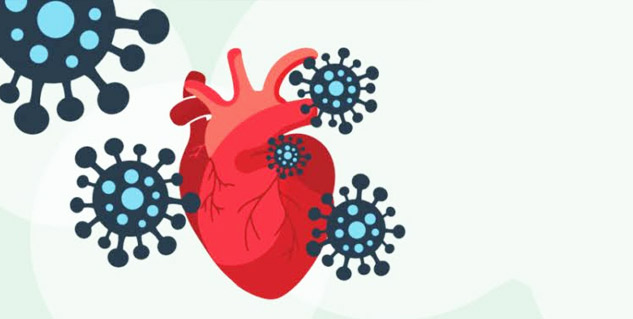 4. Systemic inflammatory conditions
Systematic inflammatory conditions such as lupus and rheumatoid arthritis can also be a reason behind pericarditis. Bacterial pericarditis is caused by a bacterial infection, including tuberculosis. Fungal pericarditis is caused by a fungal infection and parasitic pericarditis is caused by a parasite. And, autoimmune diseases can cause pericarditis.
Also read: What Happens When An Infection Happens In The Heart? Know Its Symptoms And Preventive Measures
Pericarditis diagnosis and treatment
Many of the symptoms of pericarditis are similar to those of other heart and lung conditions. Therefore, it is important to evaluate and get diagnosed on time, to receive timely medical treatment. The doctor will firstly examine you and ask questions about your symptoms, family history and medical conditions. During the examinations, your doctor will check using a stethoscope on your chest to listen to the heartbeat and sounds. Pericarditis causes a particular sound, which is called a pericardial rub. This sound occurs when the two layers of the pericardium surrounding your heart rub against each other, causing friction. Blood tests are mostly done to look for any signs of a heart attack, inflammation and infection. Other important tests for pericarditis diagnosis include Electrocardiogram (ECG), chest X-ray, Echocardiogram, CT scan and MRI.
According to Dr. Jaideep, treatment for pericarditis depends on the underlying ccause and the severity of your symptoms. Mild pericarditis can go away without treatment. The doctors might prescribe medications, such as pain relievers to reduce the symptoms of pericarditis. If your heart disease is being caused by a bacterial infection, then it can easily be treated with antibiotics and drainage, if required. If medicines are not helping with pericarditis treatment or if pericarditis causes fluid buildup around the heart, you might need drainage or surgery. Surgery is considered as the last resort to treat this heart disease. Therefore, to treat mild pericarditis, rest and over-the-counter pain medications under your doctor's guidance are needed. Avoid any intense physical activity and ask your doctor when you can resume with heavy exercises.
So, these were the types, symptoms, causes, diagnosis and treatment of pericarditis by Dr. Jaideep Menon. If you experience any of the above mentioned symptoms, then it is important to talk to a doctor immediately. Early diagnosis and timely medical treatment of pericarditis reduces the risk of any long-term complications. Along with that, it also essential to take a healthy diet along with regular exercise to maintain good heart health.
Read more articles on Heart health