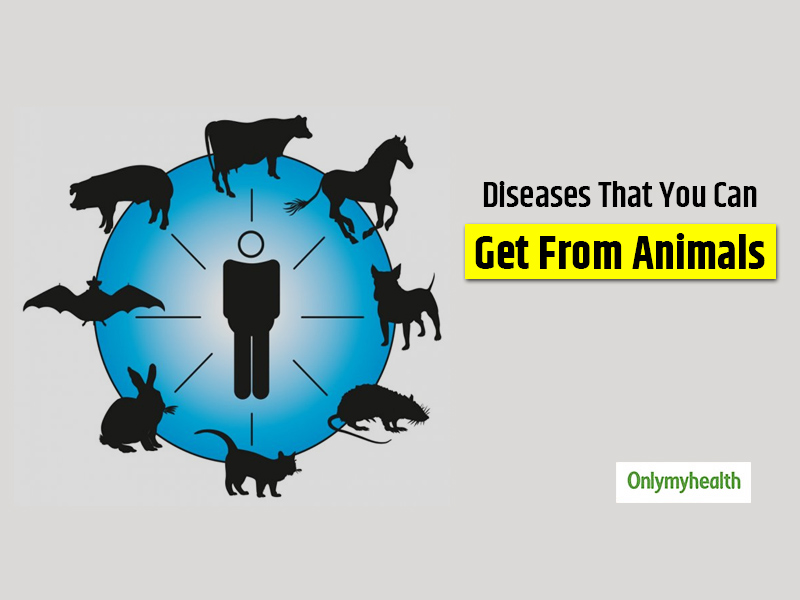 Did you know your pets could be a reason for your ill-health? Know how is it possible, and what to do in such cases
Melissa was an ardent lover of dogs. In her small apartment, she had five dogs, and the dogs could be seen howling across the yard enjoying their time. Melissa was especially concerned of the food her dogs ate. Despite being warned by her mother to get the dogs tested at least once and ensure their vaccination, she would not adhere to. She was perfectly convinced of the health of her dogs, after all, she was watchful of their behaviour. However, one fine day Melissa fell sick, developed a persistent fever, and some scratches here and there on her body. When rushed to the nearest hospital, doctors diagnosed her for Rabies. Melissa's is a specific case of Rabies, a special type of zoonotic disease carried from a non-human animal carrier to a human. Zoonotic diseases over time have changed our attitude towards animals and a concerned lot think carefully before owning a pet and the subsequent measures to follow.
Zoonotic Diseases – How do they spread?
Speaking on Zoonotic diseases, MD, Consultant Physician, Dr. Srinivas Kakkilaya with Onlymyhealth. He says, "Zoonotic diseases common in the wild somehow jumps to mankind so the transmission can be direct through animal secretions or vectors like mosquitoes, ticks or flies. Diseases such as malaria existed since its inception, around two lakh years or more. Likewise, vector-borne diseases can be controlled by controlling the vector. Diseases such as COVID-19 is supposed to have originated from bats in a cave infested with bats carrying the virus in China or bat secretions and is now being transmitted from human to human."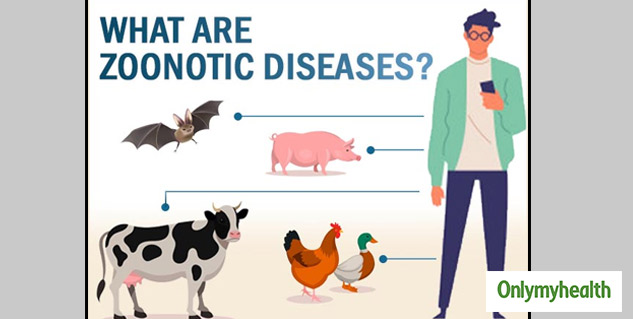 Also Read: Zoonotic Diseases: Can Animals Transmit Infections To Humans, Experts Discuss
Zoonosis or commonly referred to as a zoonotic disease is passed from an animal or insect to a human. While some don't affect an animal much, but necessarily infect a human body. Infectious agents typically include a bacterium, virus, parasite, or prion. The disease further multiplies as the primary infected person transmits the agent to another human, who in turn, infects others. Thus, zoonotic pathogens may trigger involvement of unconventional agents and can spread to human bodies either through direct contact or through contaminated food, water and surroundings. As animals are our best friends and aid us in a lot of activities including agriculture, zoonotic diseases are a major health concern across the world. Zoonosis can procreate problems in the production process and usage of animals for purposes of food and other commodities.
Though a large variety of zoonotic diseases spread from animals are prevalent across the globe, experts believe 60 percent of known infectious diseases developed in humans are potential trigger by animals and surprisingly, 3 out of every 4 new diseases emerging in humans originated in animals, as per the Centres for Disease Control and Prevention.
Zoonotic Diseases – Transmission
As zoonotic diseases are spread from animals to humans, direct contact with animals or pets is the easiest way to spread. The contact can be established through petting, handling of animals or being bitten or scratched by an infected animal. People working in environments exposed to animal waste in the livestock farms or animal care centres are more prone to infection caused by zoonotic diseases as they come into direct contact with animals. People owing pets can also be the victims as they are vulnerable to pets.
Establishing indirect contact by staying in areas inhabited by animals can lead to an easy exposure to zoonotic agents by touching water or surfaces that infected animals have been in proximity to. Some zoonotic agents are so disastrous that they can contaminate the air we breathe. Hantaviruses, for example, are a family of viruses that are spread by rodents, not necessarily through direct contact. The viruses are more likely spread to humans through aerosolized virus present in urine, faeces, and saliva, rather less frequently from an infected host's bite.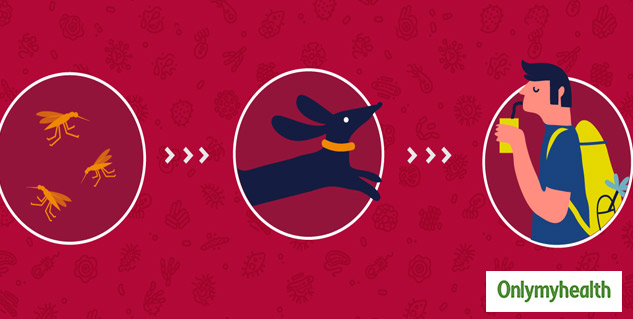 Zoonotic diseases are also spread from animals to humans through insects that act like transmission agents or vectors. For example, tick bites transfer blood borne pathogens in the form of bacteria that leads to Lyme disease which is transmitted to humans by the bites of infected ticks belonging to genus Ixodes. Other zoonotic agents include mosquitoes and fleas acting as vectors for diseases like Zika virus spread by Aedes mosquitoes and plague transmitted by fleas.
A major contributor to zoonotic diseases is contaminated food. When we eat undercooked meat or eggs, or unwashed produce that is infected with animal faeces, we get in touch with pathogens or germs carried by the animal. Zoonotic diseases are also spread to humans by consuming raw, unpasteurized milk or contaminated water.
Types of Diseases that you can Contact Through Pets
A host of 39 major diseases are contacted through animals, 42 are caused by eating or touching food and water contaminated by animal faeces, and a limited number of 48 such diseases that humans can easily contact from the bite of a bug that fed on an infected mammal. Hence, the message here is to not abandon those pets but look for possible symptoms to control and cure the situation.
1# Lyme Disease
Lyme disease is an infectious disease spread from ticks. Our pets roaming around in jungles can bring infected ticks to our homes that can cause us a stretched red rash about a week later. Though the disease cannot spread directly from the pet, but, they can pick up infected ticks and transmit them.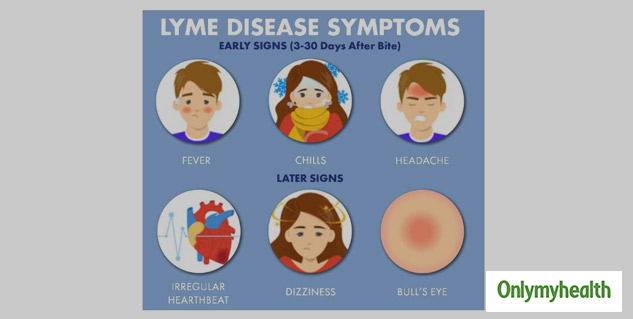 2# Psittacosis (Parrot Fever)
Parrot fever is a rare infection triggered by Chlamydia psittaci, a specific type of bacteria upon handling an infected bird or breathing in particles from its urine, faeces or other excretions. We are likely to get infected by the bite of an infected bird or coming into contact with its beak. As the name denotes, parrot fever is not necessarily acquired from parrots but other wild and pet birds too that can be possible carriers to the disease.
Cases have been reported from countries including Argentina, England and Australia. The disease can be hidden anywhere in places where birds are kept as pets in cages or in restricted surroundings such as poultry farms.
3# Cat Scratch Fever
It is bacterial infection caused by cats infected with bacteria, Bartonella henselae. It is easy to contact cat scratch fever from the bite or scratch of an infected cat. The disease can also be contracted if the saliva from an infected cat reaches an open wound or the white portion of our eye, but, occasionally can be caused by a flea or a tick possessing the bacterium.
Those with a weak immunity and with pre-existing condition of diabetes, cancer, HIV or AIDS, or pregnant women might as well fall into the zone.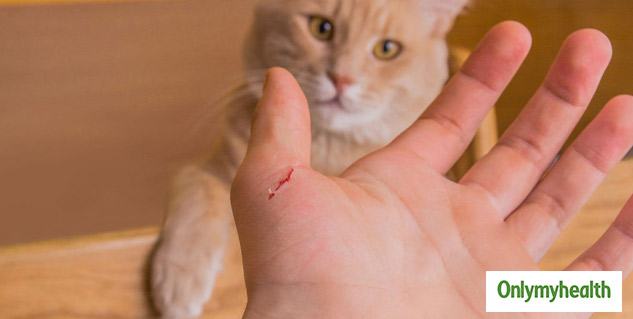 4# Plague
Plague happens due to a bacteria named Yersinia pestis, a zoonotic bacteria found in small mammals and their flea carriers. The disease is transmitted between animals through fleas as agents. Humans can be infected through the bite of infected fleas, unsafe contact with infectious bodily fluids, or other contaminated materials, and through the inhalation of respiratory droplets of patients with pneumonic plague.
Bubonic plague is the most common form of plague which is caused by the bite of an infected flea. Bacteria, such as plague bacillus, Y. pestis, enters at the sudden bite travels through the lymphatic system to the nearest lymph node in our body to replicate itself. This leads to the inflammation of the lymph node, which is known as the 'bubo'. However, the lymph nodes can turn into open sores filled with pus during advanced stages.
The disease when further spread to lungs can lead to pneumonic plague and any person with pneumonic plague can transmit the disease to the other via small droplets.
5# Q. Fever
Curiously titled Q. fever, also known as query fever, is a bacterial infection originating from bacteria Coxiella burnetti. The bacteria is commonly found in cattle, sheep, and goats throughout the world. Human beings can contact the disease by inhaling dust contaminated with infected animals. People at major risk include farmers, veterinarians, and lab workers working in close association with infected animals.
It is known that a major amount of bacteria leading to Q. fever is found in the "birth products" (placenta, amniotic fluid) of infected organisms.
6# Rabies
A viral disease of mammals, rabies is transmitted through the bite of an infected animal. As per the Centres for Disease Control and Prevention, most cases each year normally occur in woodland creatures such as raccoons, bats, skunks and foxes, but domestic species accounted for a major 8 percent.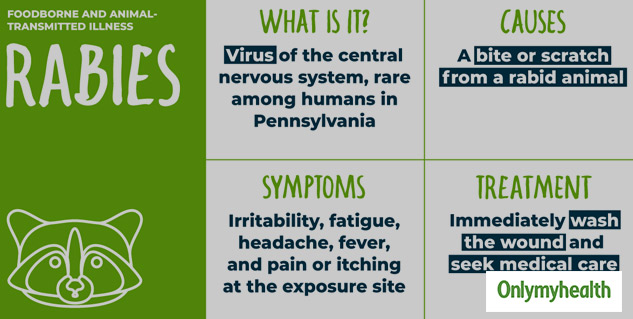 The rabies virus is responsible for attacking the central nervous system causing brain disease followed by the death of the patient. The early symptoms of the disease in the initial stages of development are similar to those of other types of illnesses, such as fever, headache, weakness and discomfort. Upon progression, symptoms of rabies may range from insomnia, anxiety, confusion, difficulty swallowing and hydrophobia. The disease can be diagnosed only after the start of the symptoms. Through animal control and vaccination practices, rabies can be controlled to a vast extent as those spread from dogs. Globally, dogs are the most common carriers of the disease. When the saliva from an infected animal comes into contact with sensory organs like eyes, mouth or nose, the infection can disseminate and develop.
People at a higher chance of contacting the virus such as those working with bats or spending longer time in areas prone to rabies need to be immunized at an early stage.
7# Salmonellosis
Salmonella is a type of bacteria that is the major cause of food related illnesses in which you cannot see, smell or taste the food. We usually get acquainted from the type when we witness a major outbreak from contaminated food or consumption of raw eggs. People infected with Salmonella develop diarrhoea, fever and abdominal cramps within 12 to 72 hours after contacting the disease. But, coming into contact with pet's faeces can also result in the disease. Likely sources of infection include reptiles such as lizards, snakes and turtles along with chicks and ducklings.
8# Campylobacteriosis
Cases of campylobacteriosis are generally associated with eating raw or undercooked poultry or meat or through cross-contamination of other food items. Pets can get infected too and humans can get affected from the stool of a sick cat or dog.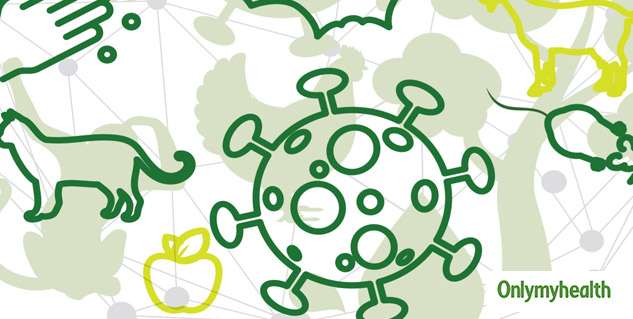 Also Read: Monkeypox Virus in Singapore: Know the Causes and Prevention of the Viral Disease
How can Zoonotic Diseases be prevented?
Being aware of our nature and that animals can be significant carriers is essential to an extent as it can help us take necessary precautions beforehand. At times, emergence of diseases and the likely agents can change our attitude towards wildlife and might be the cause of fear that diseases from animals can infect humans.
But, at an individual level, it is always recommended to maintain personal hygiene by washing our hands with soap and clean water after spending time with pets or places where animals reside. Secondly, vaccination must be ensured for pets including pet dogs and cats, and one should avoid unnecessary snuggling with pet reptiles or birds. Alongside, it is useful to keep a watch on pets, on what they are eating and where they are going, etc.
In general, a systemic understanding of our ecosystem and ways by which we can amicably exist with our animal neighbours is rudimentary to understand the nature of zoonotic diseases and come up with healthier ways to prevent them.
(Written by Shivani Priyam, Sub Editor, Onlymyhealth)
Read more articles on Other Diseases