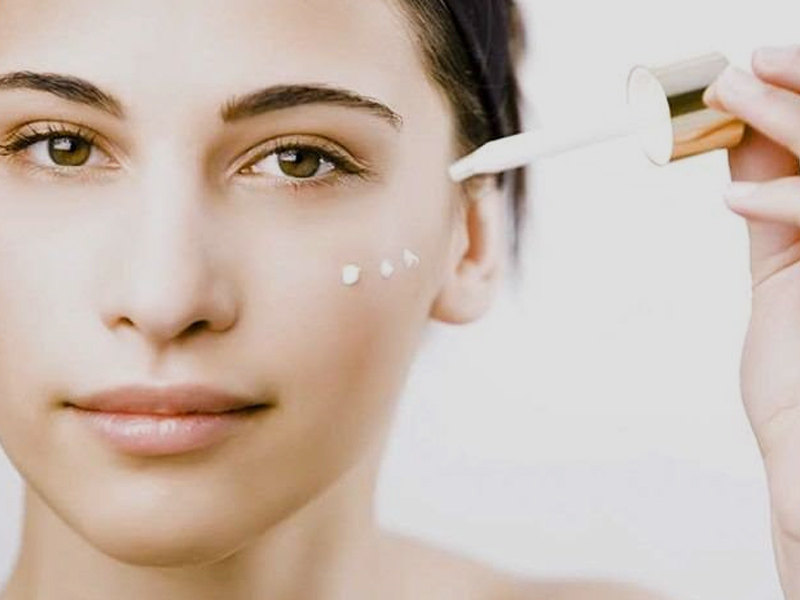 Have you ever applied a face serum? Skin care routines include the appropriate usage of moisturizers, face serums and other home remedies to attain a healthy and nourished skin. When it comes to skin problems, acne, signs of ageing, free radical damage, hyperpigmentation, etc, all come into the picture. We can't deny the fact that these issues becomes bothersome for some people after a while. Your skin requires a regular dosage of vitamin C, Vitamin E and other antioxidants for maintainence. And that's where face serums can be a great help. Keep reading this article to know about the benefits, types and ways to apply a face serum.
What are face serums?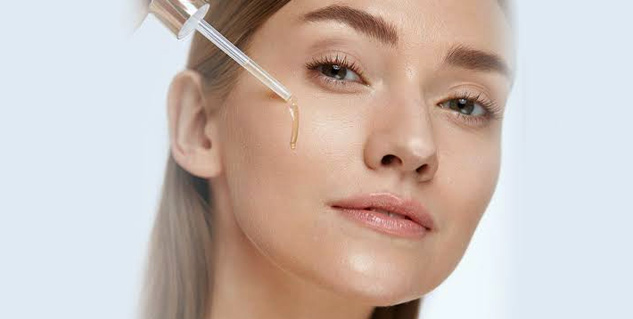 These days, applying face serums is even suggested by dermatologists to get a complete package of skin benefits. It is basically a formulated and lightweight mixture of active and useful ingredients that can go deep into all the layers of your skin. In fact, due to this reason only, face serums are sold at a higher price in the market. Most of the face serums available are a clear, gel-based mixture, which works its wonders into each and every layer of the skin.
A lot of people get confused between the uses of moisturizer and face serum as they think they both have the same benefits. However, the two are a lot more different from each other. On one hand, serum is light weight and is composed of active ingredients, which is why it is used just after cleaning the skin. On the other hand, moisturizers help seal the moisture in the skin. It is crucial to choose a face serum according to your skin problems and type so that it gives you the desired output.
Also read: What Is a Serum & Why You Should Add It In Your Skincare Routine
Face serum benefits
Face serums are created to nourish, protect and hydrate your skin, which is the ideal step to do after cleaning your face before applying a moisturizer. If you use a face serum that works well on your skin, especially on the problem you want to treat, it can provide a number of added benefits as well. The pros of applying serum on your face include:
1. For acne prone and oily skin
Face serums have a very light composition which makes it easier to get absorbed in skin. They do not have a greasy feel after application hence they do not attract any dust and pollution. As it gets easily absorbed it penetrates into deeper layers of skin and nourishes it. This way it also prevents breakouts, long term use face serum has also proved to improve acne marks and scars. Higher concentration of active ingredients in serum calls for limited amount of application but with more visible effects. Serums have light ingredients and are mostly better for people who have acne or an oily skin type.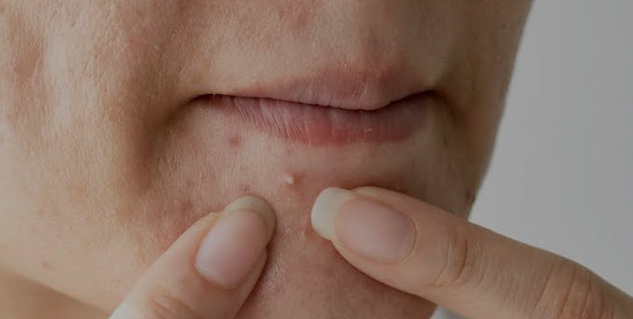 2. Absorbs in the skin easily
As mentioned in the above point, face serums can easily absorb in the skin. Serums are made of very small molecules, so the skin absorbs them quickly and deeply. "The thicker, heavier ingredients in creams form a barrier on your skin. A good serum takes only about 30-60 seconds to absorb deep into the skin properly. If it is taking longer than this, it means that the serum is not of a good quality or upto the mark.
3. Prevents free radical damage due to high antioxidants
Most of the face serums are rich in ingredients such as vitamin C, vitamin E, green tea, astaxanthin and resveratrol, so these become an amazing way of protecting your skin from free radical damage. Antioxidants are extremely useful in fighting potential free radical damage caused by oxidative stress. Our skin gets majorly affected because of the amount of oxidative stress in our body. This usually happens when the body's antioxidant defenses cannot completely repair the damage that free radicals cause to cells. Therefore, applying face serums can prevent this damage with the good amount of antioxidants.
Also read: Dermatologist Explains Why Women in 30s Must Use a Serum
4. Reduces signs of ageing
There is no permanent solution of stopping your face from ageing. However, the ageing process can be slowed down by applying various skin care products or home remedies on your face. This includes the addition of serums in your beauty care routine. Another benefit of using face serums is that it reduces the signs of ageing effectively. There are special types of face serums designed for signs of ageing that can be used for this benefit.
Type of face serums
When it comes to choosing the right serum for your skin, it is important to remember that there are different serums available with varying ingredients and uses. Based in your goals, you should make an informed decision about using the right face serum. Here are the 4 main types of face serums as per their categories:
1. Hydrating serums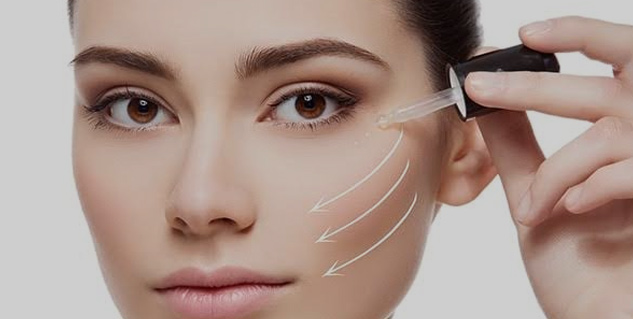 Hydrating serums have hyaluronic acid, which is a molecule that topically merges water in the skin to make it look fresh, active and young. Topical serums that contain hyaluronic acid can temporarily bind water in all the layers of your skin, which can make your skin fresher and plumpy. Hydrating serums also have vitamin B5, which plays a major role in hydrating the skin and making it appear smoother and more hydrated than ever.
2. Skin brightening serums
Skin-brightening serums are loaded with antioxidants and can treat pigmentation patches, hence balancing the skin tone. It has the right key ingredients such as vitamin C, glycolic acid, kojic acid, ferulic acid, mushroom extract, licorice root, lactic acid and many others. Other than this, there is also a skin texture serum available to balance the texture and fight issues like hyperpigmentation.
3. Acne prone skin serum
Anti-acne serums generally have salicylic acid or the same type of plant-based extract. It has soothing, hydrating, and anti-inflammatory ingredients that are combined together with other very useful ingredients to reduce the irritation and soothe sensitive skin. You can fight many skin issues including acne breakouts with this type of face serum.
4. Anti-ageing serum
An anti-ageing face serum has the power to temporarily reduce the appearance of fine lines. Anti-aging ingredients promote rejuvenated skin and more collagen production. This type of serum mostly includes retinol or bakuchiol, or both. You can take recommendations from your dermatologist about the right serum for this advantage.
Also read: Natural Skin Care Tips For Flawless Skin: How To Make Vitamin C Serum At Home?
How to apply face serum?
Using face serums involves just three simple steps which can be followed easily at home. The first step is to clean and wash the face properly, then apply a face serum for deep nourishment. Lastly, you have to moisturize and hydrate your skin to complete this process. Apply the serum and wait for atleast 5 minutes before applying the moisturizer. You also need to let the serum stay and let it go inside the deeper layers, which also increases its value and benefits. This is the reason why a moisturizer or face cream should be the next step after using a face serum.
So, these were the benefits, types and ways to apply face serums. You should include serums in your skin care routine for deep cleansing of all the layers without even feeling any heaviness or greasiness. You can talk to your dermatologist to find a suitable serum for your skin. It is best to apply the skin care products from thinnest to thickest. Usually, serums should be applied as the first layer as a direct contact with clean skin. If you have any kind of allergies from skin care products, then it is adviced not to apply serums on the face.
Read more articles on Skin care