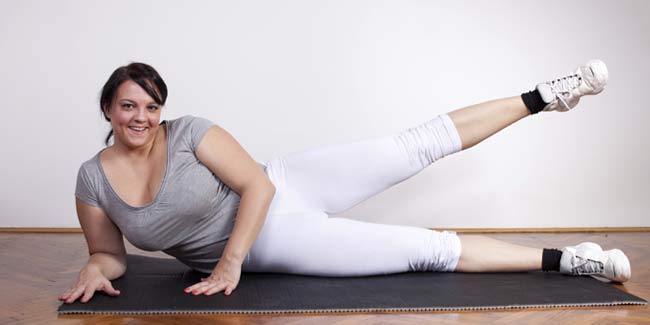 Losing weight after pregnancy is one of the common concerns of nursing mothers. Although it may take some time to get rid of stubborn belly flab accumulated during pregnancy, do not be dejected at the slow pace. Here is how mothers can lose weight post pregnancy.
Weight Loss Tips for Mothers
Breastfeeding: The healthiest way to get rid of post-baby weight is breastfeeding as it burns about 200 to 500 extra calories a day. For consistent weight loss, breastfeeding should be paired with other post-partum weight loss methods, such as yoga and moderate exercises.
Exercising: Exercising after pregnancy renders several health benefits apart from weight loss. These include providing relief from post-partum depression. The best part of exercising to lose post pregnancy bulge is that it doesn't interfere with breastfeeding, unlike dieting.
Here are some precautions that nursing mothers should keep in mind before exercising after delivery.
Only perform low-impact exercises such as walking, swimming or yoga.
Those who have undergone natural birth or caesarean section should wait for at least six and eight weeks, respectively, before beginning physical exercise.
An exercise program should never be inconsistent. Therefore, come up with a realistic weight-loss regimen that you can stick to. To be on a safer side, mothers should start with a 10-minute physical activity and gradually increase the intensity with time.
Never continue doing an exercise if you start feeling dizzy or are short of breath half way through it.

Healthy Eating: Nursing mothers must focus on nutrition and not on any specific weight-loss diet. It is advisable that they talk to their doctor about what foods they must eat to lose weight. Besides nutrition, it is important that the mother drink plenty of water throughout the day to increase the rate of burning calories.

Healthy Lifestyle Habits: Living a healthy lifestyle will have a positive impact on your weight. So, focus on overall health. Splitting a meal into two, ensuring that you are not sleep-deprived, abstaining from alcohol/tobacco and substituting fattening potato chips or cookies with healthy foodstuffs is important.

In order to roll back to the pre-pregnancy figure, it is important to lose weight in a healthy way and for that, patience is the key.
Read more articles on Pregnancy Exercises.