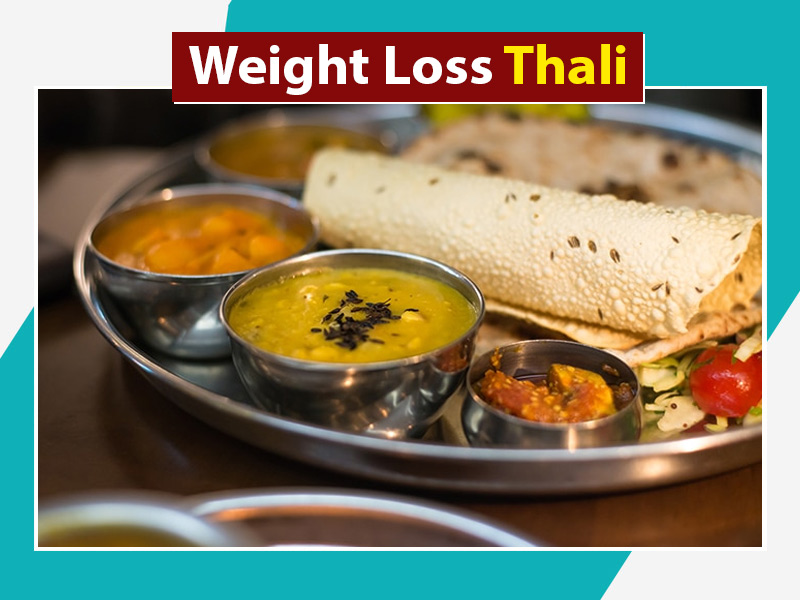 Losing weight is no easy task. From excruciating diets to sweating it all out, one tries it all. Losing weight is as much a mental game as is physical. Not only do you have to be consistent with your workout but also curb your cravings. Dieting is generally considered a strong pillar in a person's weight loss journey. As difficult as it is, dieting can be a convenient way to shed those kilos. In the absence of food, your body feeds on fat for energy, thus helping you with weight loss. However, is there a way to lose weight while not having to stay hungry?
"Food is not your enemy," says dietician Swati Bathwal. "You don't have to starve yourself in order to lose weight," she said. What is important is what you eat, how much, at what time, and in what way. If you take care of these aspects, you can easily lose weight without starving yourself. In fact, our desi Indian thali can help you with this. Below, the dietician has shared 10 tips based on the Indian thali that will help you to lose weight the healthy way.
Also read: Yash Badal's Unique Weight Loss Story From Being An Addict To Becoming A Fitness Trainer
Tips To Lose Weight Without Staying Hungry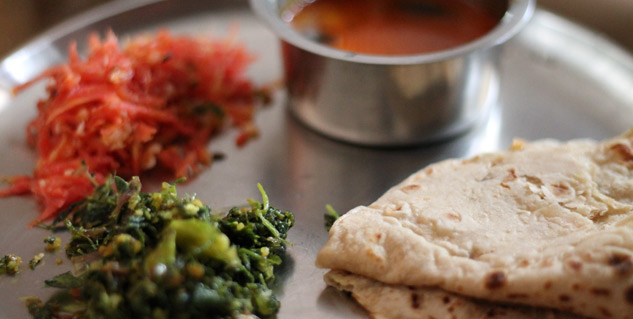 (Photo Credit: Unsplash)
Here are 10 weight loss tips shared by dietician Swati Bathwal:
Your thali should be able to hold about 300-400 calories. However, instead of obsessing over calories, keep it balanced by including all the macronutrients, vitamins, and minerals in your diet.
Imagine your diet has three compartments. Half of it should consist of vegetables, which are both low in calories and high in vitamins and minerals. Fill one-fourth of your plate with proteins and the remaining one-fourth with carbohydrates. For carbohydrates, women can have one multigrain chapati or half a cup of rice. Men can double this portion by eating two chapatis and a cup of rice.
Since one-fourth of your plate should consist of protein, you can have a cup of daal, an egg, 100 grams of chicken curry, or 100 grams of fish curry.
"Salad is an ideal food for weight loss," said Swati Bathwal. Half of your diet should consist of salad, which is rich in vitamins and minerals. It also contains fiber, which induces a feeling of fullness that prevents you from getting hungry often. However, one should not consider potatoes or arbi as vegetables. These are carbohydrates, the dietician said.
You should have a glassful of buttermilk (chach) after a meal. It contains probiotics, which makes your gut strong.
Your whole thali should be made with just a teaspoon of oil, which can either be pure ghee, mustard, or peanut oil. Remember, even a small quantity of processed oil can make a huge difference in your weight loss journey.
Drink a glass of water half an hour before eating. Avoid drinking water right before and after having a meal. This dilutes your digestive juices, thus weakening your digestion.
Along with what you eat and in what quantity, you should pay attention to how you have your meals. Our ancient tradition tells us to eat while sitting on the floor, or in a lotus pose. This improves digestion and also prevents us from overeating.
Far from the rush associated with modern life, it is beneficial to slow down while eating. Take at least 20 minutes to finish your meal. This is not a vague number, this is the time taken for the signal to reach the brain that we are full.
Last but not the least, stay calm during meals. Be mindful of what you are eating and enjoy the whole experience. This is an amazing way to slow down too.
So, follow these tips to reach your weight loss goal in an easy and healthy way.
Photo Credit: drshikhasharma.com