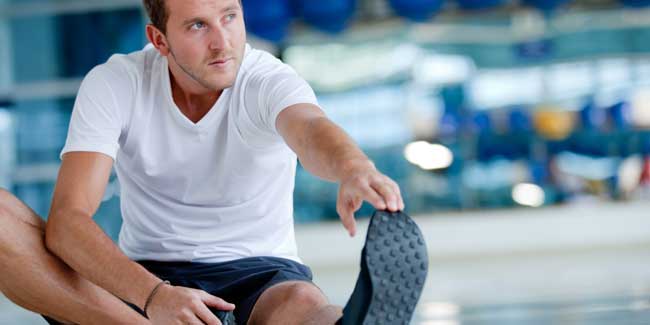 Although, a majority of the complaints received by doctors are linked to obesity and its subsequent consequences, the inability to gain weight is also found to be widely prevalent now-a-days in men of all age groups.


While for some, it could be due to a digestive problem associated with absorbing nutrients, for others it could be the result of any other serious medical complication.
The inability to gain weight is normally linked to the rate of metabolism in men. Higher the metabolic rate, lesser the ability to gain weight in men. While problems related to obesity and overweight condition cause a lot of medical complications, being underweight or skinny is no less a problem. Skinny or underrweight men tend to have a very weak immune system, which makes them prone to any kind of infection or fever. With a low muscle mass, different body components such as bones, skin and teeth are bound to be adversely affected.
Excessive physical labour
Excessive physical labour could be a reason for the inability of men to gain weight. Lot of physical pressure on your body would obviously burn a lot of calories. Not that physical labour or sports is bad, but you need to strike a balance between maintaining a high calorific diet and be physically active.
Stress and depression

Stress and depression also play a very negative role in the process of gaining weight. Research studies have shown that the more depressed a person is (irrespective of the gender), greater is the loss of appetite, lesser the intake of essential calories and thus, an inability in gaining weight.
Thyroid conditions
Hyperthyroidism is one of the medical conditions that causes the inability to gain weight. It is a thyroid disease that increases or accelerates your metabolic rate and thus prevents you from gaining weight. You may have an increased or normal appetite but if you feel nervousness or unnecessary anxiety, it could be the symptoms of hyperthyroidism.
People affected by the disease may have problems sleeping as well. If you notice any of these symptoms, then it is very important that you consult a doctor and get your problem diagnosed at once. Since hyperthyroidism is linked to heart complications and osteoporosis, the diagnosis should be comprehensive.

To gain weight, it is important to always maintain a high calorific diet and workout at least thrice a week. Getting a medical check-up for any sort of complication is also important if you think that you are unable to gain weight.
Read more articles on Weight Gain.