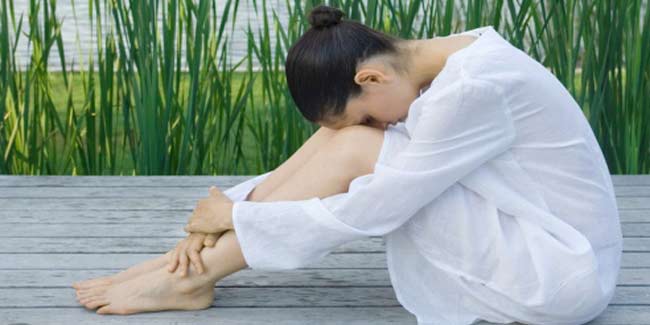 It's important to keep your knees strong and healthy so that your mobility doesn't deteriorate as you grow older. Take the following measures to strengthen and stabilize your knees and ensure you'll stay active for as long as pos
Whether you're an athlete, a fitness enthusiast, or just a regular person, knee injuries can take you out of action and put you on the bench. A good stability training program for your knees will help prevent injury and optimize your knee function and performance. A balance of strength and flexibility is key to stable healthy knee joints.

Take the following measures to strengthen your knees and ensure you'll stay active for as long as possible.


Be Aware of Common Knee Injuries
As one of the most heavily used joints in the body, the knee is subject to a range of injuries. The more you know, the better prepared you will be to avoid circumstances that lead to or exacerbate injuries.

The iliotibial band, or IT band, is the area of thicker tissue that runs from the outside of the pelvis to the outside of the knee. The IT band helps to stabilize the knee during physical activity. It can become inflamed and painful when it is overused, leading to iliotibial band syndrome (ITBS). Runners, hikers, and other active people often experience this injury.




The anterior cruciate ligament (ACL) is commonly torn during activities like running, jumping, and landing from a jump. Other ligaments may be torn as well.
The meniscus, which acts like a shock absorber to protect the knee joint from impact, can be easily torn during activities like twisting, pivoting, or decelerating.
Stretch Your IT Band
Spending some time stretching and warming up your IT band before diving into a strenuous activity is a good way to keep your knees strong.
Stand with your left foot crossed over your right and stretch your arms above your head. Lean your upper body as far as you can to the left without bending your knees. Repeat with your right foot crossed over your left, leaning your upper body to the right.
Sit on the floor with your legs stretched in front of you. Cross one over the other and pull your knee as close as you can toward your chest, holding it in place for a few seconds. Repeat with your other leg.
Take a brisk walk before launching into a more complicated exercise to give your IT band a chance to loosen up.
Work on Stabilizing Your Knees
Do lunges to work on your quadriceps. Stand upright with your hands on your hips. Take a big step forward with your left foot, and lower your body toward the floor until your left leg is bent at a right angle. Your back knee will lower until it is nearly touching the floor. Repeat this exercise several times, and then switch to the other side.
Strengthen your hamstrings with step-ups. Stand in front of a raised surface and practice stepping up with one foot, then the other. Repeat on both sides.
Do squats to get stronger glutes. Stand upright and simply squat to the ground, bending your knees and keeping your back upright. For a less strenuous version of this exercise, practice standing in front of a chair, sitting, and standing again.
Try recreational activities that build full-body muscle tone.
If your leg muscles aren't strong, your knees won't be, either.
Yoga is a low-impact activity that tones your leg muscles. As a bonus, many yoga positions involve stretching and warming up your knees.
Swimming is another great way to build leg and knee strength and flexibility.
Walking and biking keep your legs and knees in shape for more strenuous activities.

If you experience a lot of knee pain doing certain activities, chances are you aren't strengthening your knees by continuing. Try lower impact exercises for awhile to give your knees a rest. After a few months of focusing on leg muscle strength and flexibility, you may find you're able to do your favourite activities without pain.

Images: Getty

Read more articles on Pain Treatment.