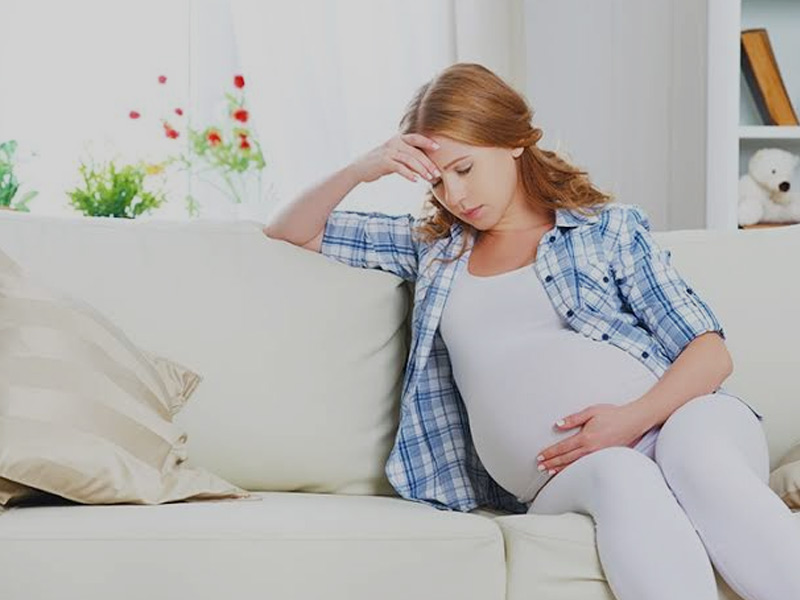 The pandemic has loaded even more mental and physical stress on our health. And, when you are in stress, the body releases stress hormones like adrenaline and cortisol that help in preparing the body for the exhaustion ahead. Then gradually, these hormones diminish and the body comes to its normal or balanced position. However, in some situations, like when you are stressed about giving birth to a newborn, the stress levels might not go back to normal. This can cause a downer in your health and mental developmental problems for the newborn such as ADHD or even impaired cognitive development. This is the reason why it is vital to keep stress levels lowered day and night.
If you actually find yourself stressed and anxious throughout the day and more than usual, then it is important to talk to your doctor for help. Too much and prolonged stress can put you at a higher risk of premature birth and having an infant born with less birth weight. Onlymyhealth editorial team spoke to Dr. Nupur Gupta, Director, Department of Obstetrics and Gynaecology, Fortis Memorial Research Institute, Gurugram, about some ways to relieve stress during pregnancy.
Ways to relieve stress during pregnancy
A woman goes through physical, mental and emotional stress, before, during pregnancy as well as after the delivery for a few weeks. From problems such as constipation to weight loss/gain and sore breasts to frequent mood swings, it is important to take care of yourself by handling these issues through smart ways. Pregnancy hormones can lead to mixed up thoughts and anxiety. According to Dr. Nupur, here are 6 ways to relieve stress during pregnancy:
1. Restrict alcohol and smoking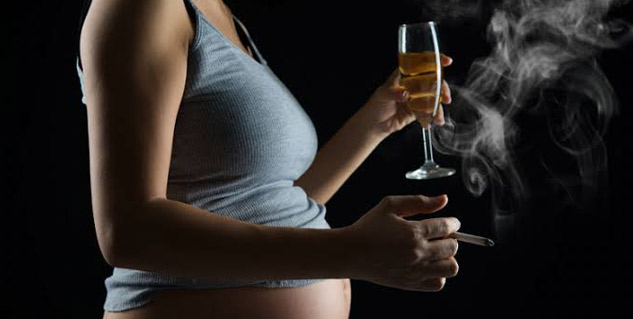 Alcohol and smoking can be harmful for both you and the baby. They can increase your stress levels and leave a negative impact on the baby's health. A pregnant woman should restrict alcohol consumption and cigarette smoking atleast for 2-3 years after getting pregnant.
2. Do not google everything
In today's world, trying to google everything has become a common trend. From pre birth to post delivery, you can find each and every detail on the internet. However, it is adviced not to get afraid or stressed after reading about anything and talk to an expert for any suggestions instead. Even if you try to look up something on google, cross check with the doctor before taking any further actions.
Also read: Effects Of Stress On Physical Health And Ways To Tackle It
3. Take proper rest and sleep
Do not bring your physical movement to nil, but it is also important to take rest if you are pregnant. Experts tell to take proper rest with the baby post delivery as well. Get as much as sleep possible to get rid of the fatigue and tiredness. Sleep deprivation and not resting can take a toll on your mental health and leave you in distress.
4. Consume rainbow diet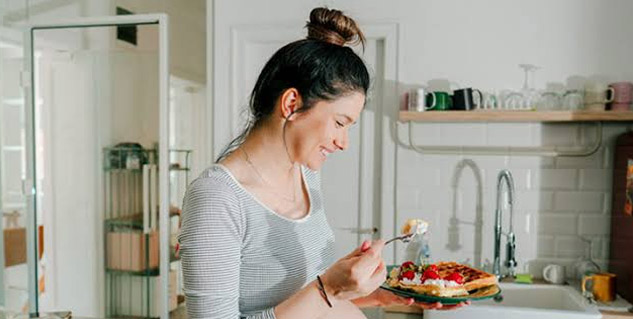 A rainbow diet can be extremely helpful in such situations. You can have a lot of green leafy vegetables and colourful fruits including berries and citrus fruits everyday to follow rainbow diet. They contain certain essential vitamins and minerals that can help in dealing with stress during pregnancy. Diet has a major role to play when it comes to boosting mental health and mood.
5. Treat yourself well
Another simple way to relieve stress during pregnancy is by treating yourself well. Do something for yourself everyday, like taking a long bath, listening to your favourite music or getting a massage. Try complimentary therapies and talk to your loved ones about how you are feeling.
Also read: A Pregnant Woman's Activity Affects The Baby, Know With Examples
6. Exercise
Regular physical exercise is beneficial for the soon to be mother and arriving baby. Light exercise during pregnancy can promote positive thoughts and reduce stress as well. During pregnancy, a woman has to cope up with several lifestyle changes to handle both mental and physical stress, and exercise has a major part to play.
Read more articles on Women's health