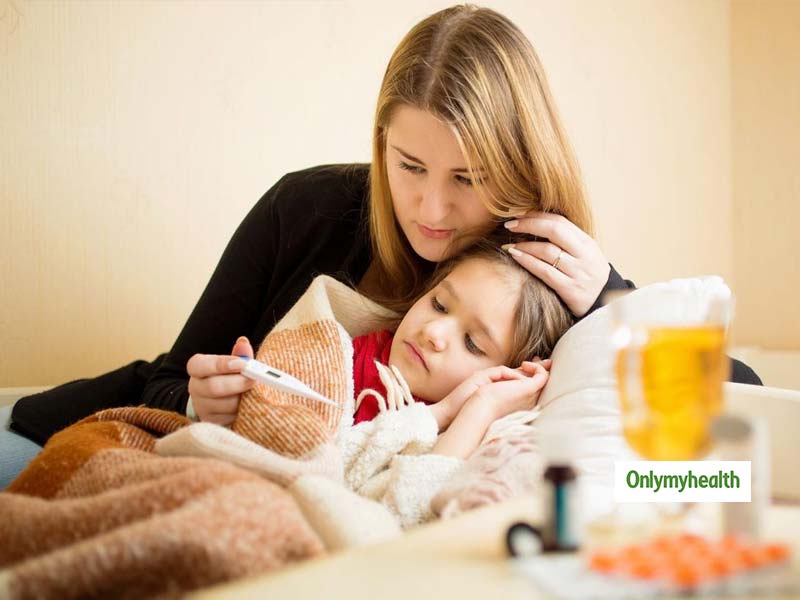 This changing climate will bring many health infections together. Here are 5 ways to get your children ready for this flu season.
Kids easily get affected by flu than the adults. Fast breathing or trouble in breathing, bluish lips or face, chest pain, ribs pulling in with each breath, severe muscle pain, dehydration, seizures, fever or cough that improves but then return back or worsen, etc., are the symptoms of flu in kids. So it becomes really important to get your little ones ready for this flu season.
Here are 5 ways to prepare your kids for flu season
Healthy meal
Weather adults or kids, eating healthy is very important. Whatever you eat that directly affects your immune system. Kids are very selective while eating but as being parents you really don't want to see your kid fall sick. So providing your child with a healthy meal not only gives them enough energy to focus it keeps their immune system in shape. Make your food look creative and presentable. Turn junk food into healthy food like instead of French fires try baked fires, alternative for ice cream can be fresh fruit smoothies and so much more.
Also read: Summer Tips for Kids: Prepare your kids for school to beat the heat
Hand wash and Use of sanitizer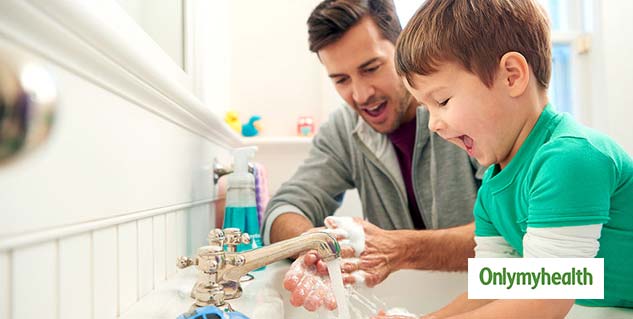 One of the best ways to stop germs from spreading is hand wash. It is really hard to make kids follow healthy habits but it important in order to save from diseases. Make sure whenever your children return from school they wash their hands properly and eliminate germs. When they are out for school or picnic give them a sanitizer so that they can stay germ free outside as well. Washing hands before and after eating can help reduce the risk of getting colds, flu and other infection causing germs.
Buy Online- Dettol pH-Balanced Skincare Liquid Handwash Refill, 1500ml, MRP- 249/- OFFER PRICE- 209/-
Good sleep
Proper body rest is important for both parents and children. Sleep is required for good health. Get your kids in bed early so that they can have stress free fresh morning which benefits you also. Various studies state that, sleep has a major effect on your child's immune system. A sufficient amount of sleep helps in fight off sickness.
Also read: Watch Out: 5 Signs that your Child May be Troubled
Adapt healthy habits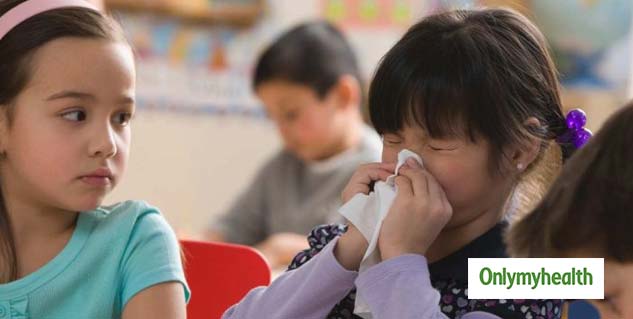 If your little ones are sick always ask them to cover wherever they are coughing or sneezing in their elbow. Habits like this can help in preventing others from getting sick. Respiratory diseases such as the flu or common cold are spread in every sneeze and stays it air for longer. So teaching your children such habits can save other as well as your kids from falling sick.
Avoid touching face while at school
According to the Center for Disease Control (CDC), research shows that the health of students is linked to their academic achievement. Children are really careless and their habit of troubling each other at school is exceptional. Tell your children to avoid touching each other's face at school as it may infect the other person.
Read more articles on Parenting Tips.