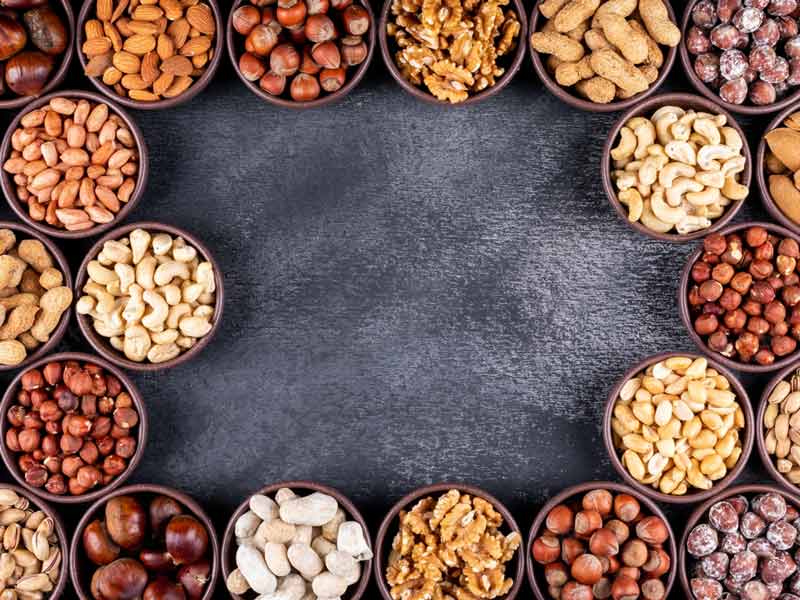 Do you know why nuts and seeds are known as super foods for your diet? Its because they are loaded with protein, fatty acids, vitamins, minerals, and fiber. You can add them easily in your daily diet. Eating these healthy foods can act as a great way to boost your energy levels, especially for vegans and vegetarians. You might have also heard that peanuts are not included in this category but are technically legumes. But, even these provide a wide range of health benefits. However, most experts suggest that packlaged or flavoured items should be avoided to eat nuts and seeds. There is a vast variety of nuts and seeds available in the market, which makes it even more easy to incorporate them to our diet. Keep reading to know about some healthy and simple ways to incorporate nuts and seeds in your diet.
Ways to include nuts and seeds in diet
Packed with anti-inflammatory fats, protein and nutrients galore, nuts and seeds make a great addition to a healthy daily diet. Because nuts are high in calories and fats, you may want to limit your daily consumption to one ounce (28g) or so. Here are 6 ways to include nuts and seeds in your diet:
1. Smoothie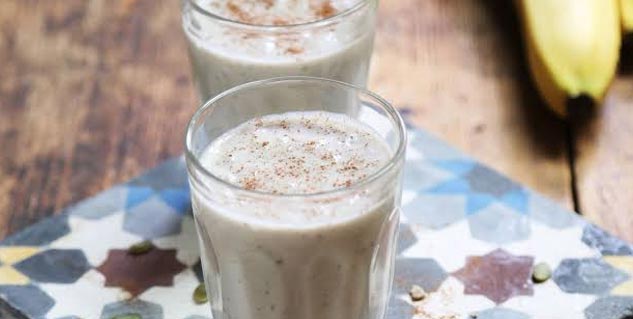 Not just for garnishing, but nuts and seeds can be an active ingredient in a smoothie. Almonds, pepitas, sunflower seeds and flaxseeds are blended with almond milk, bananas, honey, vanilla, almond butter and ground turmeric. It is incredibly tasty and healthy. Nuts are good addition to add to your breakfast smoothies. Nuts are very versatile as an ingredient. You can blend them whole into your smoothies, crush them up and sprinkle them on top.
Also read: 5 Beneficial Nuts And Seeds For A Healthy Body
2. Pudding or yogurt
Chia seeds can be added right on to yogurt before eating. Mix them into the yogurt with a spoon so that they become less dry and can plump up a little. The longer you let them sit in the yogurt, the plumper they will become. Chia seed pudding is a super-tasty and extremely easy way to sneak healthy fats into your diet. Chia seeds are filled with omega-3 fatty acids, the good fats that promote heart and joint health and aid memory.
3. Oats
Walnuts are full of protein, Omega-3 fatty acids, carbohydrates, vitamins, and minerals that reduce bad cholesterol, improve metabolism, posses anti-inflammatory properties, and slow the spread of cancer. Nuts are the perfect topping for oatmeal because they add the perfect crunch factor to creamy oats. You can have a nice bowl of chunky oatmeal by adding nuts and seeds to it.
4. Salad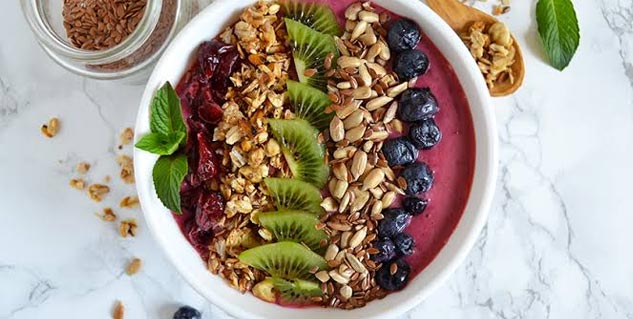 Add ground nuts or pumpkin and sunflower seeds, even chia or poppy seeds to a vegetable or grain salad, cooked or raw vegetable, as a delicious and nutritious topper. Variety of nuts and seeds topped on your salad bowl can add delicious taste and making it interesting. Be it vegetable or fruit salad, most of the nuts and seeds will go well with it. You can consume it for breakfast and snack time as well. However, to not overconsume to avoid any side effects. Many people make salad dressings using these ingredients.
Also read: Seeds For Health: Health Benefits Of 5 Edible Seeds And Ways To Include These In Daily Diet
5. Muffins and cakes
Add seeds like flax, chia, sesame, poppy or pumpkin, ground or whole (ground if using flax) to the batter of muffins, breads, cakes, waffles and pancakes for a nutritious boost and crunch. You can include each and every nut or seed to cakes and muffins. This will enrich their flavour and health benefits as well. There are many specialised cakes available in the market including walnuts and raisins.
6. Homemade chocolate
Make a sweet treat by melting dark chocolate, mixing it with a variety of nuts and seeds; spread onto a parchment paper-lined cookie sheet, chill until firm and enjoy. One of the healthiest way to eat chocolates is by incorporating nuts and seeds in them. In fact, you will find a wide range of such chocolate bars in the market as well.
High protein nuts and seeds include hemp seeds, pumpkin seeds, peanuts, almonds, pistachios, sunflower seeds, flax seeds, sesame seeds, chia seeds, cashews, and more. You can use these above listed ways to incorporate them in your diet. Find more interesting recipes and enjoy a healthy and delicious meal!
Image credits: Freepik