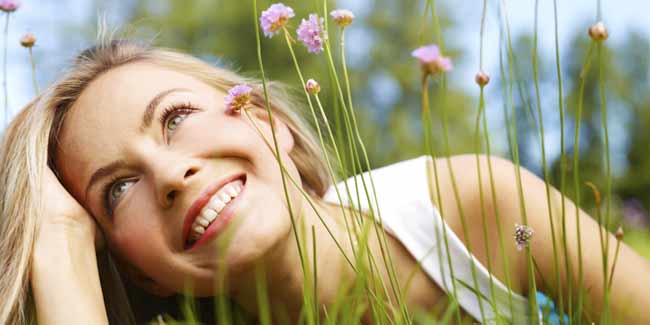 People long for a natural beauty bestowed upon them by the Greek goddess Aphrodite. But, it doesn't always come that easy. However, you can begin your quest for beauty with a little effort, patience and determination.


Everyone wants to be beautiful, but not many know where to start from. There is nothing like a beauty secret, but there are ideas that really work. Some of the ideas are common and you probably have known them forever, but have never tried. Here's what you need to do to be beautiful in a healthy way.
Healthy diet



One of the foremost things to practise in a quest to be beautiful is a healthy diet. It is essential to eat right for a healthy skin and overall well-being. A well-rounded diet can make you more energetic, enthusiastic and confident. You must plan your diet in such a way that you get all the nutrients needed for every day. Moreover, you should drink at least 8-10 glasses of water every day.
Skin care



You don't always need cosmetic products to take care of your skin. A healthy lifestyle can help you keep your skin soft and supple. If you want to use skin care products, see a skin care specialist to determine the best options according to your skin type. On individual end, you must prevent your skin from exposure to harmful UV rays, pollution, and extreme weather conditions.
Hair care



You should get your hair trimmed once a month. Use of styling products must be limited. Massage your hair with oils such as olive oil once in a week; it can help your hair retain their shine and lustre. You can apply and keep the oil overnight and rinse it out in the morning. This not only improves shine, but it also wards off hair damage and breakage.
Perfect posture



If your posture isn't right, you may not look confident or an appealing person. Keep your shoulders back and neck straight. Standing up straight may be difficult when you have acquired bad habits, but over time it will come naturally.
Adequate exercise



You will look better and will be able to experience more restful sleep at night if you work out for 15-20 minutes every day. Adding exercise to the mix also helps you to handle stressful situations better.
Tobacco and alcohol use



Smoking is one thing that can get in the way of your quest to be beautiful. It robs you of nutrients and oxygen, essentials for a healthy skin. Kicking the habit will improve the blood flow and keep your skin firm. Likewise, alcoholic beverages can be another hindrance.
Joyful activities



Activities that you find emotionally rewarding are the ones that bring you peace and happiness. Be it hiking in the woods, participating in a social event or practicing meditation-your beautiful self emerges when you get involved in things you love doing.
Like they say, implementation is important - most of these aforementioned recommendations are not new and are quite common things we all were told while growing up. We just need to pay attention to them. Some of the most simple, easy and natural think can work like magic.
Read more articles on Beauty and Personal Care.