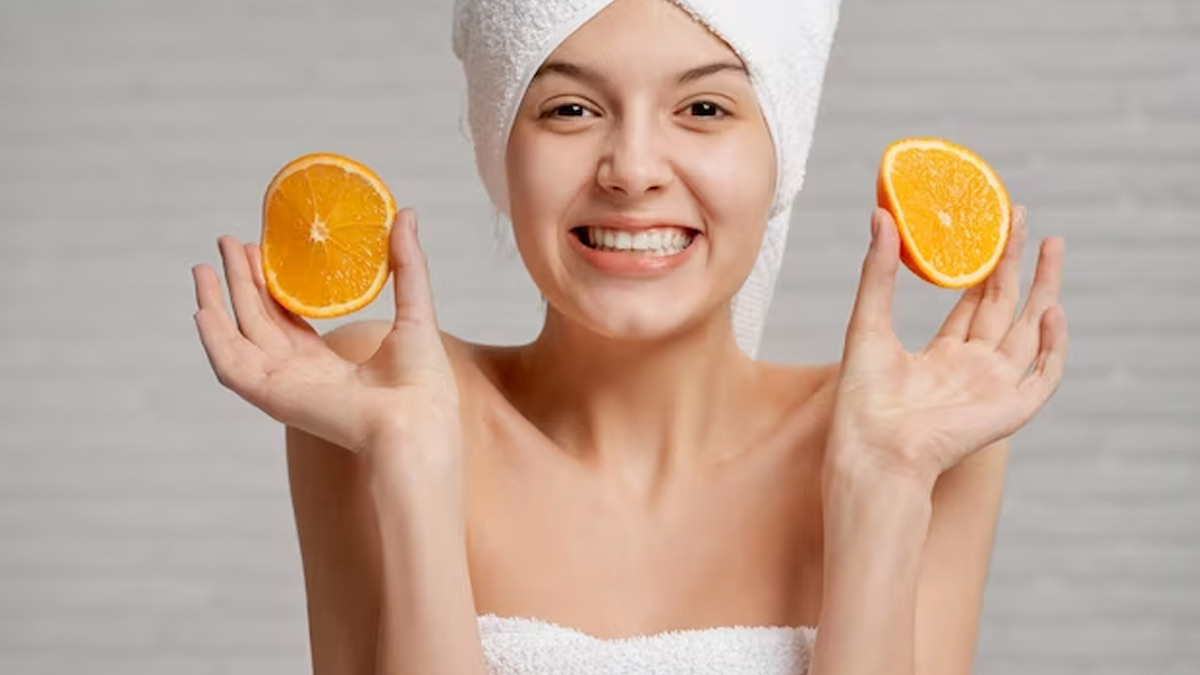 We all wish to have clear, glowing, and youthful skin and look for numerous ways to achieve the desired results. Most of us opt for skincare products that cost a lot. But what if I told you that you can achieve healthy skin at a minimal price or no cost at all? Yes, it is possible, and all you need to do is head towards your kitchen. There are many fruits and vegetables' peels that come with numerous skin benefits. The outer epidermal layer of the vegetables contains several antioxidants, flavonoids, and anti-inflammatory qualities that provide one's skin with a youthful appearance.
Vegetable Peels That Promote Healthy Skin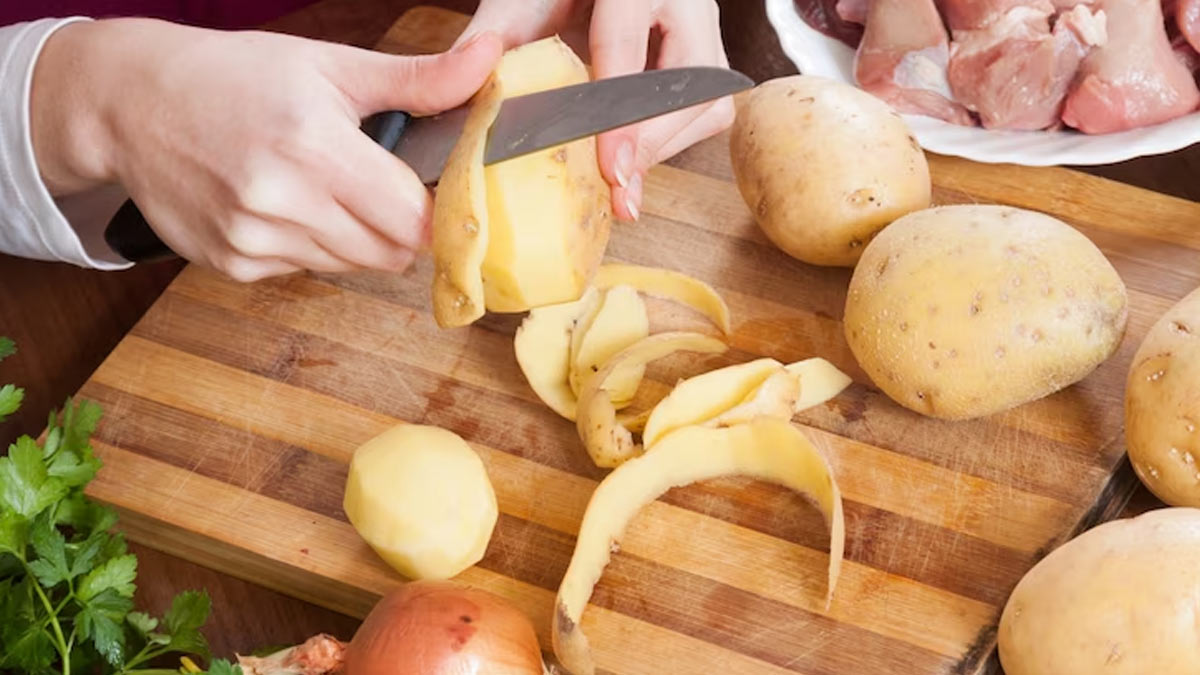 Potato Peels
Potatoes can be found in almost every household and are widely used. However, do not discard its peel the next time as it is rich in vitamin B, vitamin C, and potassium. It helps reduce dark circles and keeps your skin hydrated.
Mango Peels
Mango is a delicious fruit that is loved by all. And now after knowing the benefits you'll start loving its peel too. Its peel contains nutrients like vitamin C, vitamin A, phytonutrients, iron, and antioxidants.
Mango skin can be dried in the sun and then used in powder form. Use the powder as a face pack bycombining it with a teaspoon of yoghurt. This lessens blemishes and dark spots while giving your skin a healthy glow.
Also Read: 8 Surprising Benefits Of Onion Peels You Should Know
Cucumber Peels
Cucumber is a vegetable that has numerous benefits, and so does its peel. It helps soothe your skin and provides relief from inflammation. You can even use it as a toner or a face mask.
Orange Peels
Orange peels have numerous benefits as it contains vitamin C and calcium, and have antibacterial and antimicrobial properties. By controlling the amount of sebum, an oily material released by glands beneath the skin, vitamin C balances the body's natural oil. It can also be used as a face cleanser by combining it with other ingredients to hydrate your skin and reduce sun damage and dark spots from your skin.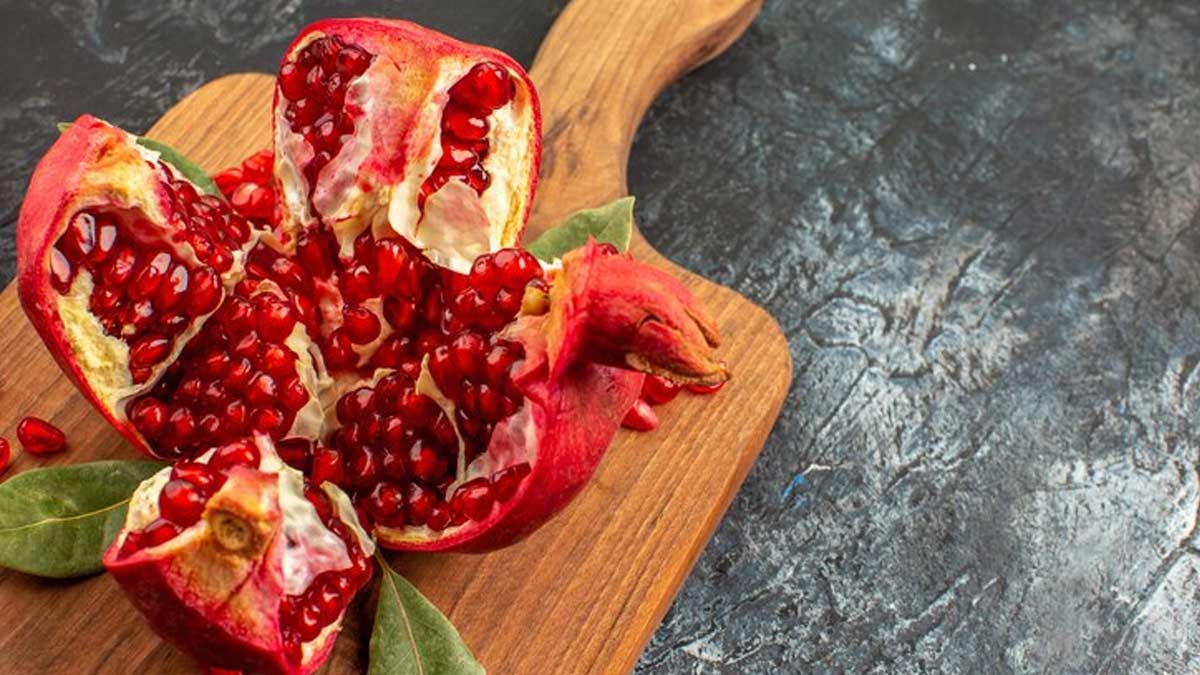 Pomegranate Peels
Pomegranate peels have the potential to act as a natural moisturiser, face scrub, or sunscreen. It contains antibacterial and anti-inflammatory qualities in addition to being high in antioxidants. It helps fight free radical damage and delay the ageing process. It can also help reduce wrinkles and pimples on your face.
Also Read: 7 Health Benefits Of Pomegranate Peels
Banana Peels
You must have heard about people applying banana peels to their faces. It is rich in vitamins, potassium, magnesium, and iron and provides several benefits. It can help cure pimples, warts, and skin inflammation. It can also help in treating skin conditions like eczema and psoriasis.
Takeaway
Skincare can also be done at home by using ingredients like vegetables, which are cost-effective. It is a natural remedy that usually has no side effects. These vegetable peels can either be applied directly to the skin or used as a face mask. You can soak some of these vegetable peels for your skin overnight to ensure that the juice effectively addresses your issues.