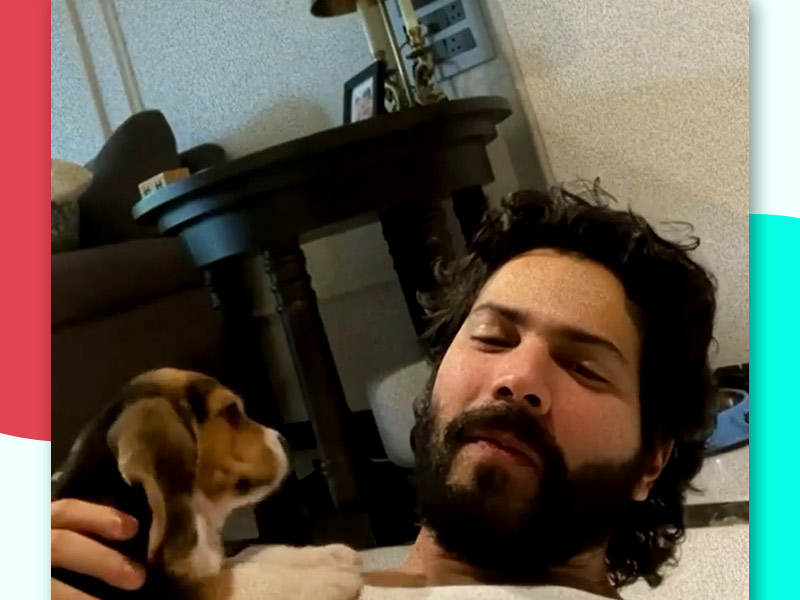 Stress and anxiety are two factors that can have a huge impact on our mental health. The world is dealing with a global pandemic and it is important to stay positive in such challenging times. A better mood helps in keeping up both mental and physical health. There are many ways to bring happy thoughts in your mind, and that includes getting a pet. Pets come as a part of the family and with several amazing health benefits. Caring for a dog, cat, fish, hamster or bird can help in reducing stress, anxiety and depression.
According to many researches, pets benefit our mental health. In fact, there are some studies that say pet owners suffer less from depression than those without pets. Bollywood star Varun Dhawan took to his Instagram handle and shared an adorable video with his new family member today. He captioned it as, 'FATHERHOOD Still haven't been able to name my boy. Help me out'. In the video, the Kalank actor can be seen happily playing with his new dog. Take a look at his post:
View this post on Instagram
How do pets improve mental health?
Many people are not aware about the joy and happiness that some animals bring in our lives. Your furry friend is loyal and knows all about your emotional and behavioural patterns. There is a strong bond between animals and humans. Here are some factors behind pets improving mental health:
1. Stress reduction
Interacting and playing with a dog is known as a stress buster. A friendly pet helps in lowering the stress hormone cortisol levels. From children to adults, many pets can help in relieving the daily stress of professional me personal lives. Moreover, it can help in managing the blood pressure levels as well. You can get a rabbit, dog or even a bird to relieve anxiety, stress and depression.
Also read: Study: Keeping A Pet Dog Would Improve Your Heart Health
2. Sense of well being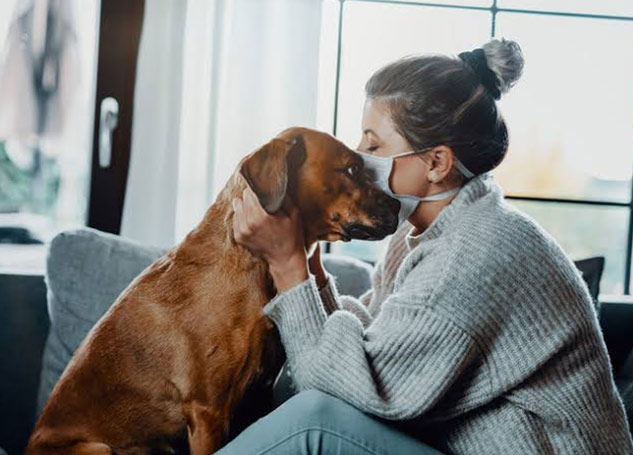 An individual also experiences a sense of belonging and well being of there is a pet at home. While coming back from work, you will look forward to spending time with your dog or cat. There is a sense of well being that comes in a per owner's mind. Having a pet is even more beneficial for your mental health when you retire from your career or are living away from your family.
3. Less lonely and positive mood
Pets help in boosting your morale and make you feel less lonely in the house. Petting a dog, cat, or any other pet can increase the levels of serotonin and dopamine, which further calm and relax your mind. Playing with them, feeding them and taking care of your pet makes one feel less lonely. A pet owner feels more happy and positive than those without pets.
Also read: 7 Ways To Prevent Loneliness During This COVID Pandemic
4. Coping up from mental illnesses
People who are suffering from any severe mental health illness should own a pet and play with them. Basically, pets help in handling their emotions. By distracting them, they help the patients in thinking less about the symptoms of their mental health condition. According to a 2016 study in UK, people with mental illnesses such as depression, schizophrenia, bipolar disorder, or post-traumatic stress disorder, can manage their everyday life problems if they have a pet at home.
Along with these mental health benefits, having pets in the house can also help in adopting certain healthy lifestyle habits. Pets increase your physical activity and make your get up in the morning. Pets also support social connection and help in reducing social anxiety. Now, suggest a cute little name for Varun Dhawan's boy!
Read more articles on Mind body