Obesity is one of the major health concerns in the US where every third person is obese. Besides the endless ways of tackling obesity, researchers have discovered another technique as an effective treatment for obesity. Dr. Shu Wang, associate professor at Texas Tech is believed to have found the cure of obesity using the power of nanotechnology. In this technique, white cells are targeted that store fat.
Poor eating and sedentary lifestyle primarily promote the production of white fat in the body which thus, makes the person obese over time. "Different from white adipocytes that store fat, the brown or beige adipocytes are considered a 'metabolic sink' for fat, glucose and other metabolites," Wang said.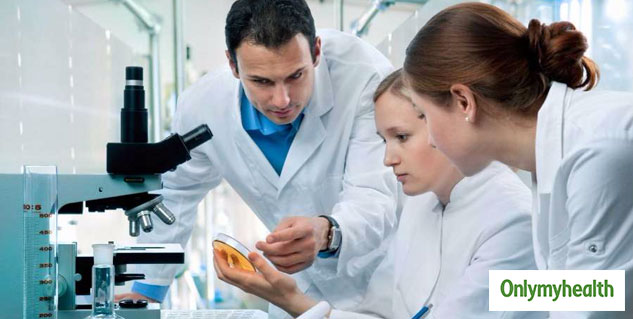 "Beige adipocytes can take up and burn excessive glucose and fat to liberate heat; therefore, they are promising targets for the treatment of obesity and its related metabolic disorders, including insulin resistance, dyslipidemia and cardiovascular disease," she added.
Also Read: Artificial Sweeteners Can Increase Appetite And Make You Obese, Says A Study
Some studies suggested using reservatol for weight loss. Reservatol is a nutrient found in the skin of red grapes and some berries. But reservatol is insoluble in water and/or body fluid which means its oral ingestion would do no good. Also, it often causes chemical alterations in the liver.
Dr. Wang and her team discovered resolved this problem by formulating a biodegradable nanoparticle that contains reservatol. This way it will become water-soluble and thus would effectively target the white cells.
"Upon stimuli, ASCs can be differentiated into beige adipocytes," Wang said. "We aim to induce this transformation in the subcutaneous white adipose tissue for the treatment of obesity and obesity-related metabolic disorders, including insulin resistance and hyperlipidemia," told Dr. Wang.
Also Read: Never Too Late To Start Exercising: Get Fit At Any Age As Per The Study
This research was done on animals where these nanoparticles were injected into their bodies with the help of an intravenous injection. As a result, white fat was browned. 50 percent of visceral fat was decreased whereas 40 percent of the skin was shown to lower down.
Dr. Shu Wang and her team will soon commercialize their invention. They have already filed for a patent and if everything goes well, this invention would certainly bring revolution in the field of obesity.
Read more on Health News