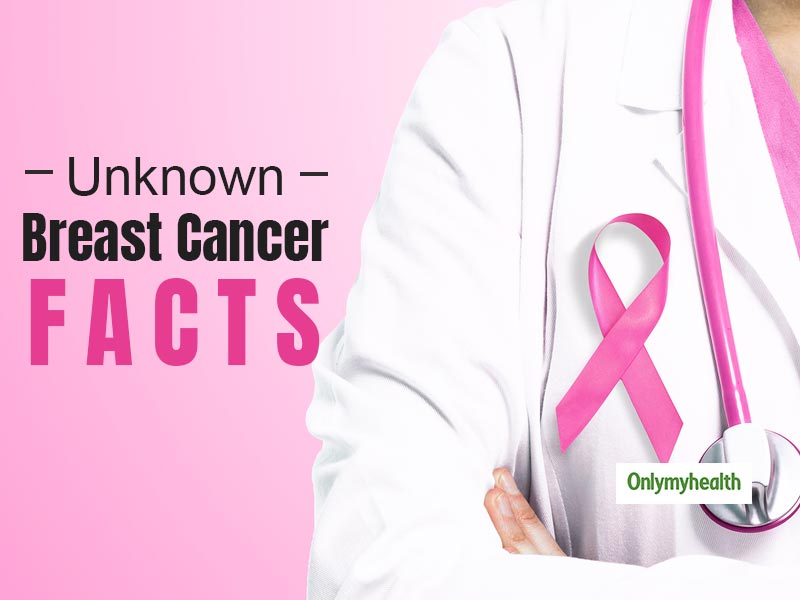 There are a few things about breast cancer that either people don't know or they don't believe them to be true.
Breast Cancer is the commonest cancer in women. Every year, about one million cases of breast cancer come to doctors which is an alarming count. Breast cancer majorly occurs in women and rarely in men. It is a fatal disease but it can easily be treated with the timely detection and proper treatment. A few years back, the treatment options were limited also very expensive but now the scenario has changed. Though there are some facts about breast cancer that you probably don't know.
1. Only a few cases are genetic
Contrary to popular belief, only about 5-10% of the cases are genetic. Most cases do not run in families and there are other reasons for the same. Inheriting the faulty BRCA 1 and BRCA 2 genes are the genetic reason for breast cancer. These also can be inherited from the father's side of the family. If your mother, sibling, aunt or child has breast cancer, your chances increase by about 2 times. More than 2 close relatives with breast cancer increase your risk 3 times.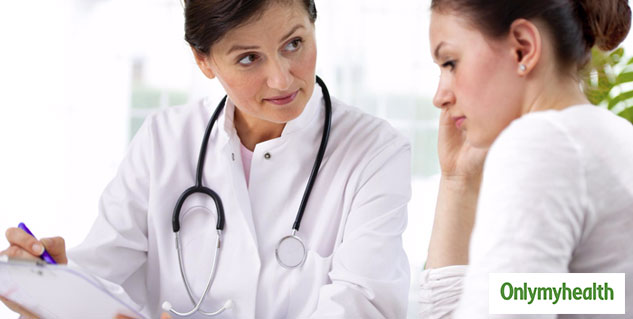 2. Breast cancer is preventable
It's important to know and feel what your breasts look like. Self-examination of breasts by looking at them in front of the mirror and systematically examining them by feeling them is important.
If there's any change in the shape or size of your breasts, any puckered skin over them which has an orange peel appearance, redness, nipple discharge, and lump in the breast or armpits or around the collar bone please consult your doctor. Generally, painful breast lumps are not malignant except in late stages but it's important to get them ruled out for cancer. Here's a video about the symptoms of breast cancer that you must watch.
Also Read: Low Iodine Diet Helps To Prevent Thyroid Cancer
3. Most breast lumps are benign
I have often come across women who do not visit a doctor out of fear once they detect a breast lump, Why? Because they fear cancer, painful chemotherapy, surgery and the sequelae that follow.
Please remember- most breast lumps are benign. Some are only cysts, fibroadenomas, fibrosis, etc. so do not hesitate in visiting your doctor. It's good to get cancer ruled out and rest easy.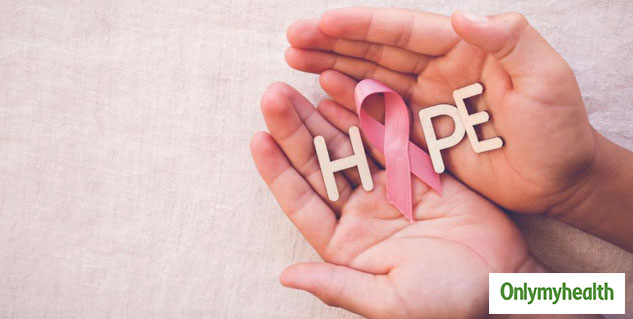 Also Read: List Of Cancer Prevention Fruits
4. Most breast cancers are treatable
Even if you are diagnosed with breast cancer, there is no need to panic at all. Most people beat breast cancer depending on the type of breast cancer and stage of the disease. The 5-year survival rates are getting better as are the treatment options. The overall 5-year survival rates are 89.4% worldwide, around 66.1% in India( detection in late stages in Indian women being the reason why we lag behind the world in terms of survival) and 98.6% for localized disease in early stages. Not everybody requires a mastectomy; in fact, even a lumpectomy can be done in the early stages depending on the type of breast cancer. Some women with a very strong family history also get a preventive mastectomy done- Angelina Jolie is a prime example. Chemotherapy is also not required for all types of breast cancer. Chemotherapy drugs also are getting better with fewer and less difficult side effects than their predecessors.
With Inputs From Dr.Shelly singh, senior Consultant, Gynaecologist at Momspresso, User Generated content sharing platform for women.
Read more articles on Cancer