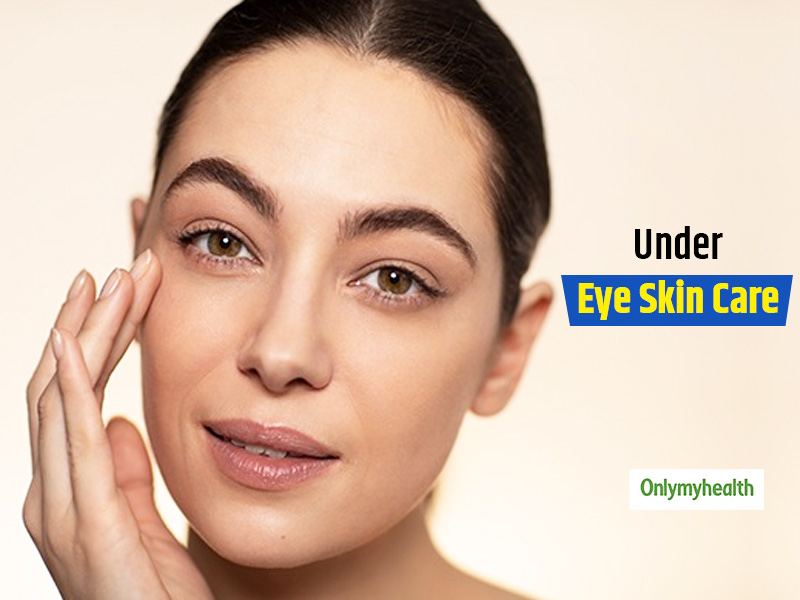 Eyes are one of the beautiful parts of the body. These enhance facial demeanour. We all want big, beautiful eyes but it is not easy to retain their beauty throughout as ageing hits them too. Dark circles, loose skin speak of improper eye care. If you want your eyes to look young and lovely in your 40s and 50s, you must take good care of them. Here are some pro tips for younger-looking eyes.
Use eye care products regularly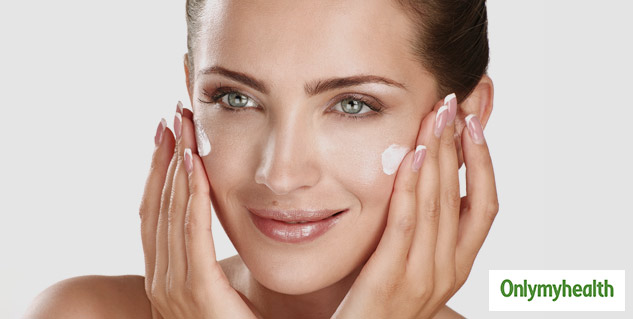 Just like how you use anti-aging creams and moisturizers on the face to prevent premature ageing and look youthful, eye cream does the same for eyes. The most common eye product is Eye Cream. Invest in a good eye cream and apply it daily both morning and night. Eye creams are formulated with necessary nutrients that allow healing and repair of eyes. It also tackles common eye-care problems to make them look smooth and youthful. Over time, eye cream application would not only reduce dark circles and fatigue but also restore their natural look.
Also Read: DIY Night Eye Serum For Dark Circles And Wrinkles
Limit screen time
For the uninitiated, the more digital screens and gadgets you use, the speedily your eyes would age. Blue light emitted from the screens is very harmful to the eyes as well as overall skin. It increases eye strain and causes premature ageing of the skin. The skin around the eyes too gets affected. You must have seen people who work for long hours or in the night having deep dark circles around the eyes. This is due to the strain on the eyes. Thus, reduce your screen time and take a good night's sleep.
Eye massage
Massaging the eyes and ears can help in restoring the beauty of your eyes. Limiting screen time, applying eye cream, etc. are good but massaging the eyes increase the results. Massaging the skin enhances blood circulation that helps in maintaining the beauty and youthfulness of the face. It also improves the elasticity and skin tone to make the skin firm, soft and glowing. Massaging not only increases the circulation of blood but also exercises the muscles and tissues around the eyes. This inhibits premature ageing and degeneration of skin cells. You can either massage the face with fingers or use a face massaging tool, whatever you feel like you can do but massage the face. Within a few weeks, you would see the dark circles fading and your eyes looking bold and beautiful. Alternatively, you can also use ice on your eyes to relieve the strain and relax them.
Use Eye Masks
Eye masks can uplift your eye look suddenly. You must have heard the benefits of applying face masks but do you know how important are eye masks for eye health? This hydrates the skin around the eyes to make them soft, supple and glowing. You can choose a hydrating sheet mask or an eye pack, whatever fits your criteria. Masking is a great therapy to ease the muscles and promote new skin cells production.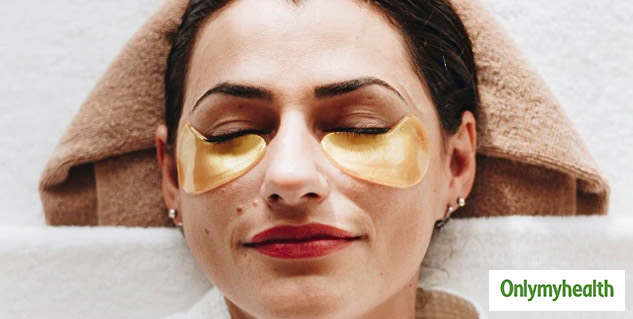 Also read: Mask Hygiene: Save Your Skin From The Aftermaths Of Wearing A Mask
Make sure that you follow a proper routine when it comes to keeping your skin healthy, young and supple. Also, do not forget to take proper sleep as the amount of sleep you take shows on your face.
Read more articles on Skincare