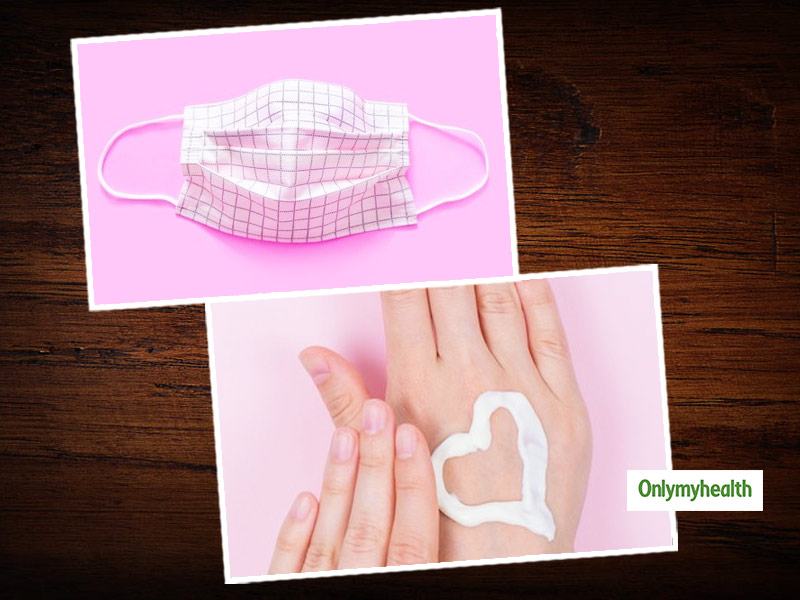 Since COVID-19 was declared as a pandemic, the first line of defence for all has been a mask. Doctors, experts and researchers across the globe have acknowledged the use of a mask to be safe from the risk of transmission. Then came a prolonged lockdown, leading to following of various dos and don'ts. This meant that everyone was supposed to be indoors for their own safety. However, what became a constant for all is a mask. No matter how safe we all felt with the mask on, but the damage it kept doing to the skin went unnoticed for a long time. However, the effect was mainly visible when the lockdown eased down, and everyone started venturing out of their homes. This was due to the use of a mask, which keeps rubbing against the skin. What leads to constant rubbing on the skin are breakouts. Read below about some tips to manage these breakouts better: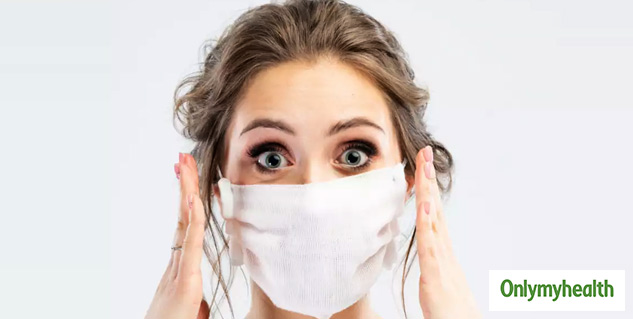 Also Read: Acne Scars: Hiding Your Face Due To Acne Scars? Here's How To Get Rid Of Them
Wearing a mask every time can lead to maskne, a new term coined in this pandemic era. Face masks can lead to skin irritation due to various reasons including fabric, size of the mask, weather conditions and more. This could be a reason as some may have extremely sensitive skin and even get contact dermatitis, which primarily happens due to bacterial infection on the skin due to dirty masks. The use of a mask may lead to abrasions on the bridge of your nose, chin, cheeks, or also behind the ears.
Listed below are some tips on Mask Hygiene to keep skin safe in this pandemic era (Mask Hygiene Tips):
Mask should be cleaned and washed or swapped with a new one on a regular basis. Do not try to wash and use a disposable mask.
In case of skin irritation, use antiseptic soap and warm water to keep the mask clean. Also, keep the mask dried out as a wet or damp mask mat attracts dust.

Fabric Makes A Difference
The fabric that we put on our face makes a lot of difference. Some may be sensitive to various fabrics. Various fabrics come in different textures. The need of the hour is to look for breathable fabric. Also, apart from anything, do not forget to wash your hands before wearing the mask. Also, once back, wash your hands and then only touch the mask. Any rash or sensitivity mark on the skin could be an alarming sign of acne and breakouts.
Moving over from masks, listed below are some skincare hygiene tips to follow in this pandemic era:
Try not to apply makeup while wearing a mask as makeup clogs the skin pores leading to breakouts.
Cleanse your skin properly every day after coming back from outdoors.
Also Read: Maskne: Who Gets It, Why Does It Happen And Prevention Tips By Dermatologist Dr Tipirneni
Opt for a water-based moisturiser
Do not pick or squeeze any pimple or a breakout on the face as it can leave behind marks and scars on the skin.
Use a cream with Salicylic Acids to prevent the chances of acne.
Remember, we are living in a time where safety and precaution are paramount in defeating an unforeseeable adversary!
With inputs from Dr Kiran Godse, consultant dermatologist in Hiranandani Hospital Vashi, Navi Mumbai-A Fortis Network Hospital~
Read more articles on Skincare