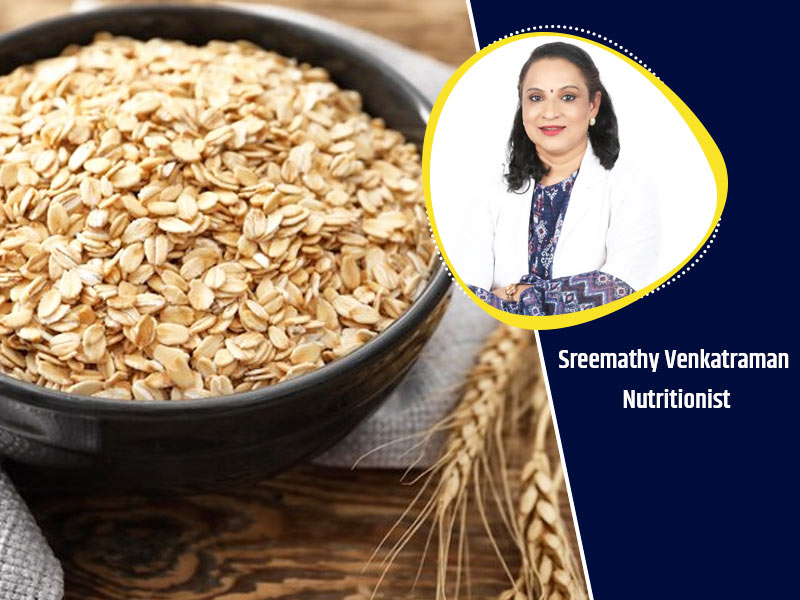 Yes, oats are great for health. The grain is extremely rich in fiber with low-fat content, thus making it ideal for those trying to lose weight. Not just that, every 100 grams of oats contain 3 grams of protein. It's good for both weight loss and management. Experts also term it ideal for those suffering from diabetes. Not just that, it is also good for those with high cholesterol levels. It is because it contains beta-glucan that naturally brings down cholesterol in the body. But do you know that oat isn't a single grain and has several types? Not just that, one type of it is good for your health while the other might not be. To know about the different types of oats and their nutritional values, Onlymyhealth spoke to Sreemathy Venkatraman, a gut health practitioner & wellness nutritionist and the founder of 'Mitha Aahara-Eat to Live'.
Types Of Oats
Your favourite breakfast grain has the following varieties:
Steal-Cut Oats
It is whole grain oats that are cut into three to four pieces with a steel blade.
Steal-cut oats are chewier than whole oats.
It takes 20-30 minutes to cook it.
You can boil it in a saucepan, pressure cook it, or cook in a slow cooker. You can also roast it before cooking for a nutty flavour.
Advice: Do not microwave it. It'll take longer to cook, and you might not get the desired consistency.
Rolled Oats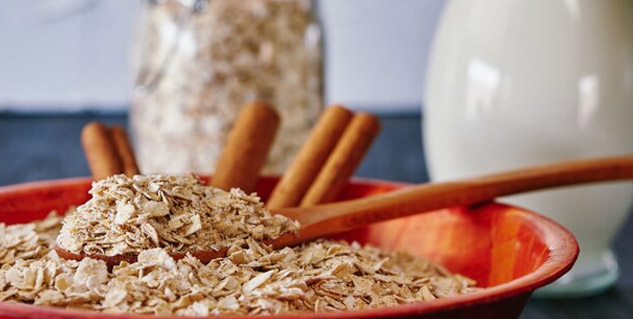 (Photo Credit: Freepik)
It's the most popular and readily available variety of oat.
It's tasty, chewier, and easy to cook.
Although the cooking time for rolled oats varies as per brands, it generally takes five to ten minutes to cook.
You can use it in overnight oats, muesli, breakfast cereal, granola bars, and smoothies.
Instant Oats
It's also called quick oats
Instant oats are a version of rolled oats, which are pre-cooked, dried, and chopped into small pieces.
It's extremely easy to prepare. You just have to microwave it or soak it in hot water for three to five minutes.
It's generally found in processed foods. Hence, check the nutrition label before buying.
Its texture and consistency are mushier than other varieties, hence is suitable for senior adults. It can also be preferred by busy adults who need quick cooking for breakfast.
Oat Bran
It is the outer layer of oats grain.
The oat bran is very nutritious and high in fiber.
You can add it to breakfast cereals, smoothies, baking bread, banana bread, muffins, etc. Although it gives a good texture to all these, you must watch the quantity.
Oat Flour
It is prepared by grinding rolled oats.
You can use it in smoothies as well as to thicken porridge.
You can also use it in your dosa and idli batter and even wheat flour for additional nutritional content.
Which Oats Type Is The Best & Worst?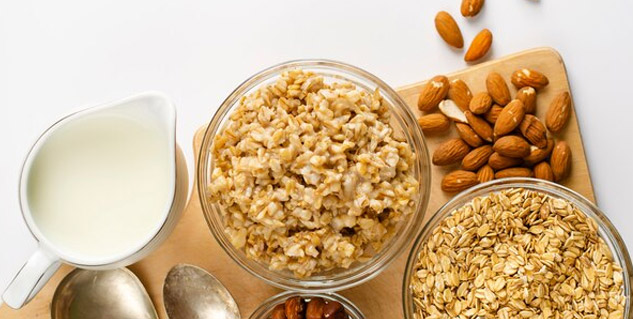 (Photo Credit: Freepik)
According to the nutritionist, steel-cut and rolled oats are the best. These have high fiber content, hence good for those suffering from constipation. However, it can be difficult for some to digest, especially those suffering from irritable bowel syndrome (IBS) and Crohn's disease. Similarly, oats bran and flour are versatile and can be incorporated into several dishes, making them good oats varieties. All these types of oats have a low glycemic index (GI), which is the ability of a food item to raise the blood sugar level. Hence, these are good for diabetics. Now coming to the worst oats variety, it is the instant oats, as per Sreemathy. It has lower nutritional content compared to other varieties. Also, it has a medium GI.
How To Consume Oats?
Oats are extremely versatile. Hence, you can eat them in multiple ways.
First and foremost, it's generally preferred in breakfast. You can make dosa and idli with oats flour. Oatmeal is another great option.
Add it to your smoothies for extra fiber, fullness, and complex carbs.
You can also make healthy snacks using oats. Some options include chikki, cookies, and bars.
Oats can also be added to porridge for additional nutrition and creamy texture.
You can also use it to make chapattis.
Add oats bran and rolled oats when you bake banana bread or muffins.
Oats are very nutritious. However, you must watch the variety next time you buy it. Diabetics and those trying to lose weight can especially eat a variety of dishes. It's low in fat and glycemic index and induces a feeling of satiety, helping in weight loss and preventing diabetes from shooting. For others, too, it's a great breakfast and snack option and you can make a variety of dishes with oats.
(With inputs from Sreemathy Venkatraman, a gut health practitioner & wellness nutritionist and the founder of 'Mitha Aahara-Eat to Live')
Photo Credit: Freepik