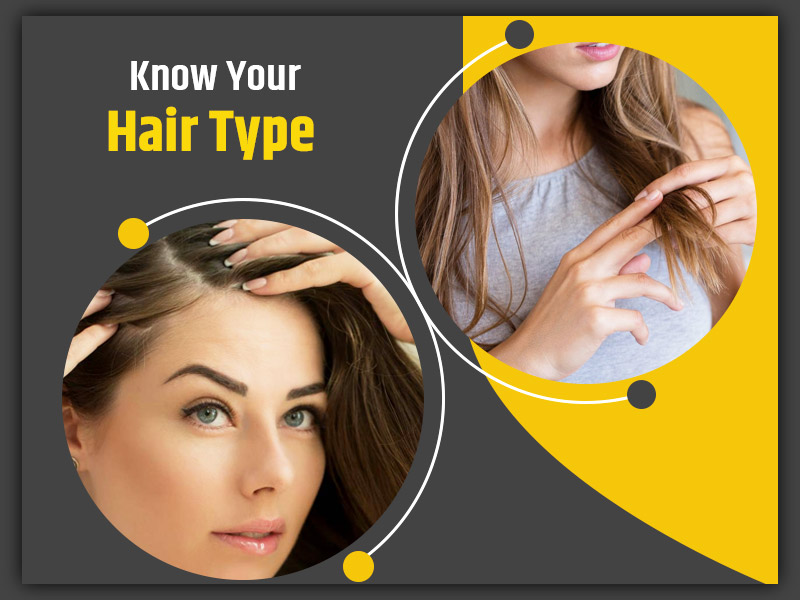 It is often said that your first impression is the last impression. The way you look and groom yourself in front of the people tell a lot about you. Hairs play a very crucial role in your grooming and presentation. Therefore to know how to take care of your hair is also equally important. Today OnlyMyHair shares some insights of how to identify your hair type and what can you do to keep them away from damages.
Types of Hairs
Hairs are categorised in three broad categories depending on the type of hair you have. They are oily, dry and combination. Let us learn about them-
Oily Hairs
Oily scalp leads to oily hair. Many people have really oily hairs due to which there are high chances of dandruff and damage to their hair. Oil is said to hydrate your hair and scalp but it varies depending on your habits and hygiene too. Sometimes the natural oil gets collected on the scalp which gives a sticky appearance, oily hairs should be washed more often and with proper shampoo so that the excessive oil does not get collected on the scalp.
Also Read-Can't Help But Wash Your Hair With Hard Water, Here Are Some Life-Saving Tips For You
Dry Hairs
It is quite the opposite case with dry hair. Dry hairs occur when there is not enough moisture present on the scalp. This makes your hair appear frizzy and dull. Dry hair can affect people of any age regardless of their gender. Generally natural oil in the hair protect your hairs but when the hairs are dry the outer layer breaks out causing it to appear very unhygienic and dull.
Combination Hairs
A majority of people have both oily and dry hairs together. The most common combination is having damaged layer on the top and greasy hairs below. Combination hairs are common in women as they tend to have long hairs and the upper hairs are exposed to direct sun, pollution, dust etc which damage their hairs and make it dry from above. Combination hairs can also fall under the category of normal hairs. Having both dryness and oil is natural in hairs but excessive of anyone can cause hair problems. There are combinations in which hairs are classified in this type.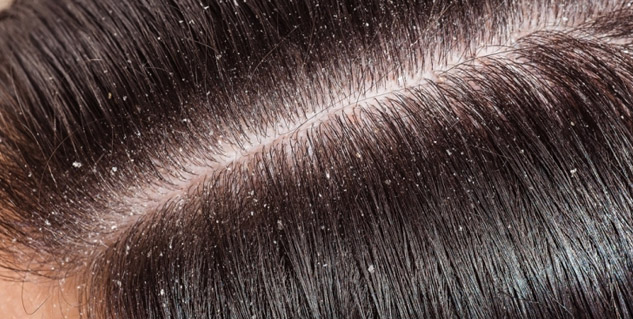 Dry top layer and oily underneath- This happens due to direct heat or sweat.
Oily scalp and dry ends- When you work out a lot, then there is a lot of sweat and scalp releases natural oils. If washed excessively, the scalp releases more oils making it this way.
Flaky scalp and dry ends- If you do not wash your hairs regularly, then a yeast like fungus gets accumulated on the scalp and those fungus take away all the oil and dead skin cells from the hairs.
Some straight patches and wavy patches- It is weird but true, some part of the hairs are straight and rest of them are wavy or coiled. This gives a fizzy look and does not look good.
Also Read-10 Beard Problems Faced by Men and Their Remedies
Identification Of Hairs
To identify what type of hairs do you have look at the characteristics mentioned below.
Characteristics of Oily Hairs
The hairs look very dusky and dull most of the times
Even if your shampoo your hair, they will go greasy in a day or two.
Excessive oils are secreted; this excessive oil leads to hair loss and dandruff.
Measures-
Wash your hairs regularly with shampoo.
Avoid touching your hairs too much, oils can be transferred from your hairs to the skin.
Rinse your hairs with lemon, vinegar, cider and even beer.
Do not go for oil massages as there is already excessive oil and can make things go worse.
Opt for normal water during the hair wash. Hot water makes your scalp generate more oil.
Avoid conditioner on the roots of the hair. Instead opt for a natural remedy which can help.
Characteristics of Dry Hair-
If the oil glands of the scalp are inactive then it can lead to dry hair
Dryness to due overexposure to the sun
Dryness because of using harsh shampoo and hair treatment.
Excessive hair breakage.
Measures-
Go for hot oil massages so that the oil comes up.
Deep conditioning or even treatment of hair could go well with dry hairs.
Refrain from using flattening irons for hairs.
Avoid daily shampoo as it can increase the dryness of the skin further
Opt for home remedies like face mask, mashed avocado etc. Leave it for some time and then wash it off with normal water.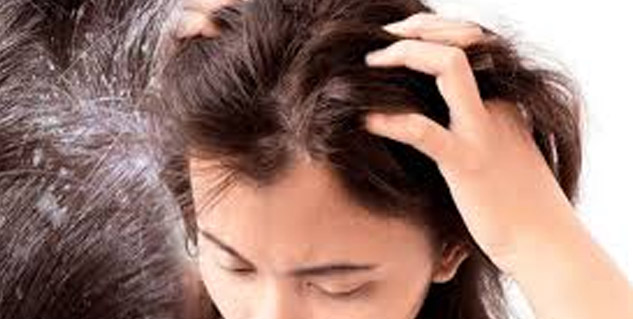 Characteristics of Combination Hair or Normal Hair-
In case of normal or combination hair, it is easily determined because there is both oil and dryness, But the good part is there is no excessive of the either so the damage is less in normal or combination hair.
Texture of hairs are generally good because there is less damage
Healthy hair with very less hair loss
Dandruff is also either very less or no dandruff
Other hair issues are also less, it needs less care than others
Density of hairs is generally high.
Measures-
Eat balanced diet so that the hair type remains intact with proper nutrition.
Opt for shampoos that are sulphate free
Keep your hairs conditioned to avoid damage.
Also read-This Festive Season Be Ready To Make Your Hair Beautiful, Healthy And Strong
Expert Opinion to Keep Your Hairs Healthy
Dermatologist Dr. K. Swaroop (Skin and VD expert) from BHEL Hospital, Haridwar shares his views on keeping healthy hair and maintains scalp health. According to him nowadays there are many treatments available in the market which helps you look good for a occasion but that chemical treatments can permanently damage your hairs. Knowing your hair type is must, if you have oily hairs you need to care for the much more in order to keep the healthy. Wash your hairs at least 2-3 times a wear so that fungus does not occur inside your scalp. Except from that there are few tips which you can follow-
Some General Tips to Maintain Healthy Hairs
Have a diet which is rich in vitamin B.
Air dry your hairs rather than rubbing it against towel or heat dry.
Use gentle shampoos; they are good for hairs and the scalp.
Do not brush the hairs when they are dry especially if you have long hairs.
Avoid the use of chemical treatment for your hairs, it can cause damage to the hairs and
hair loss may be evident in later stages.
Conclusion
Keeping your hairs healthy is very important for your personality and body hygiene. Hair care should be done knowing the type of hairs your have whether it is oily, dry or both. People who use more of chemical treatments for their hairs are more likely to lose their hair quickly. Taking proper measures and care can make your hairs healthy and damage free.
Read More Articles On Hair Care