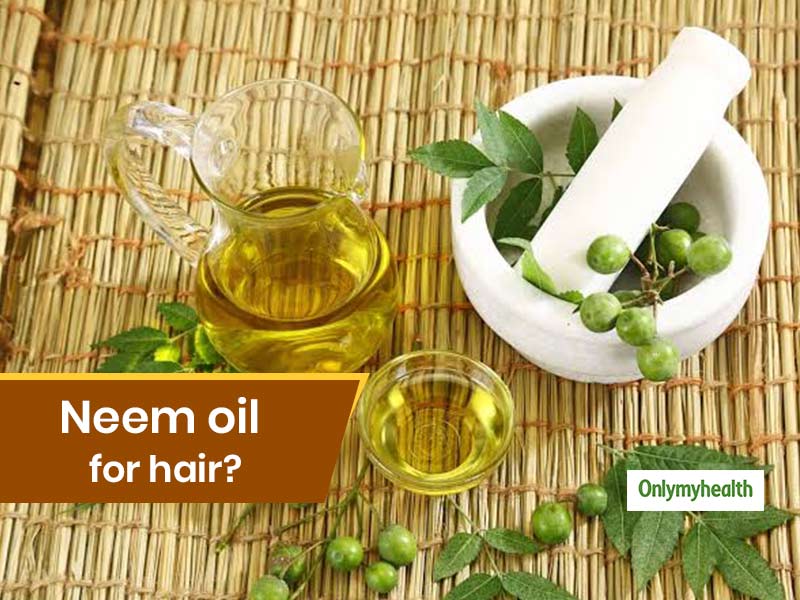 Neem oil is a natural extraction of neem fruits and seeds from the neem tree, which is a type of evergreen form that is majorly grown in India. This is also known as a wonder plant as it is even used in some medicines across the world due to its anti-inflammatory and antibacterial effects. Neem has antibacterial, antimalarial, antifungal, anti-inflammatory, anti-carcinogenic and anti-hyperglycaemic properties and is considered a beneficial oil for both hair and skin. In fact, it also acts as a healing agent for minor cuts and wounds. Neem oil contains the active ingredient nimbidin.
Some earlier researches show that this ingredient nimbidin can help reduce inflammation, which can make it beneficial in treating dermatitis, psoriasis, and any other scalp irritation. Neem is also a known an antifungal and antioxifant. In some cases, dandruff and irritation can lead to yeast collection on the scalp. However a lot more research is required on the same but applying it topically can help in fighting these symptoms. Keep reading the article further to know about the benefits of applying neem oil on hair.
Neem oil benefits for hair
Neem oil has a wide range of benefits and is rich in fatty acids, vitamin E, antioxidants and calcium. You can apply diluted neem oil and leave it for 30 minutes before washing it using a normal shampoo. You can apply diluted neem oil twice a week for 1-2 hours. Leaving it on your hair overnight or using it more often can lead to irritation and itching. Here are 6 benefits of applying neem oil on hair:
1. Treats head lice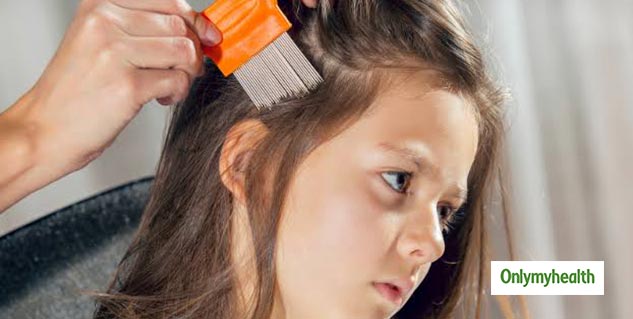 It is belived that neem oil can even kill adult lice in 10-15 minutes of treatment. It happens because of the presence of Azadirachtin which can make it difficult for lice to grow and lay eggs by interfering with their hormones.It aslo kills the larvae that are already present. Regular use of neem oil for few weeks can help eliminate lice entirely from your scalp.
2. Reduces dandruff
Neem oil has antifungal properties thus it prevents yeast build up on scalp,which results in dandruff. It also contains certain ingredients like nimbidin that helps to supress the inflammation and irritation caused due to dandruff. So, you can apply this oil to fight this common hair care problem.
Also read: Dermatologist Recommends Using Neem Oil For Skin Problems, Know Other Neem Oil Benefits
3. Acts as a natural conditioner
Another benefit of applying neem oil in your hair is that it acts as a natural conditioner. Neem oil is rich in Vitamin E and fatty acids, which conditions the keratin in our hair strands.Application of warm neem oil on scalp helps transfer all the nutrients directly on scalp.
4. Promotes hair growth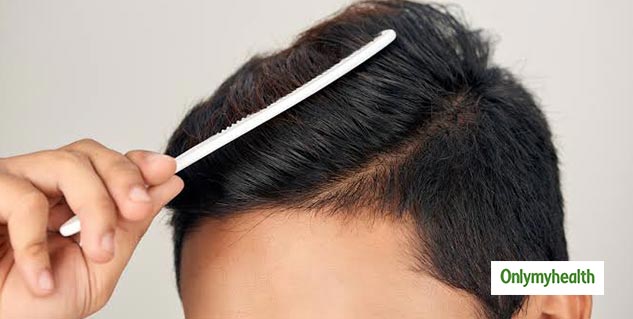 Application of neem oil on scalp also promotes healthier scalp which improves the overall hair health. Nourished scalp results in faster hair growth. Therefore, you can use this oil to promote hair growth as well. Neem oil is not considered as a main ingredient in beauty care routine but is extremely beneficial in treating scalp and hair conditions.
Also read: Health benefits of neem oil for skin and hair
5. Prevents premature grating of hair
Neem hair stops premature greying of hair by providing proper nutrition to them. If there is some hormonal issue then also it slows down the process of greying. Neem oil may not have much effect on greying of hair due to age. Neem oil is an enemy for this sign of ageing.
So, these were the benefits of applying neem oil on your hair. Diluted neem oil is considered safe to apply externally in the skin and hair. However, people who have a sensitive skin are at a risk of getting itchiness or irritation. You should not try ingesting neem or taking any neem supplements without medical advice as neem can interact with some medicines or other health conditions.
Read more articles on Hair care