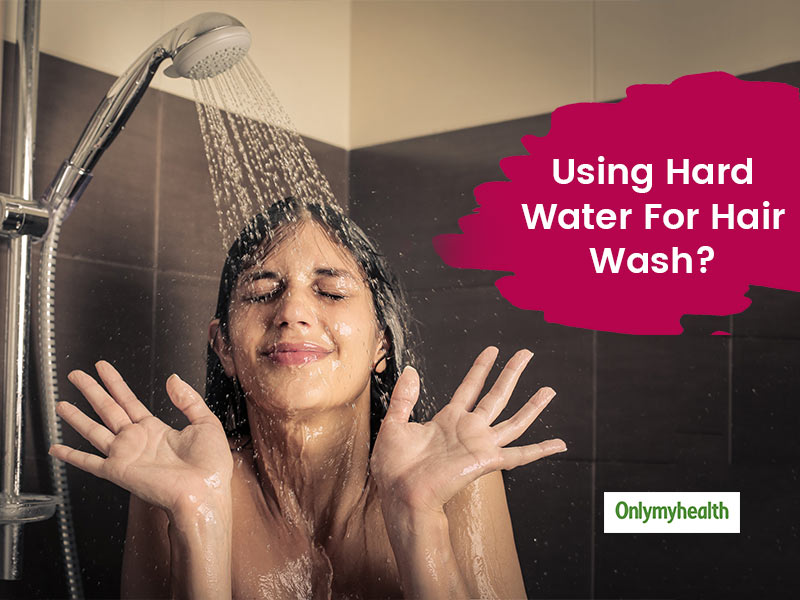 Do you know that water plays an important role in haircare? Most people aren't aware of the difference that water can make to the texture of your hair. Try washing your hair with filter or bottled water and direct supply water to see the difference. Water can be classified into two categories- hard and soft. Hard water has dissolved minerals whereas soft water has only sodium. Hard water is not good for your hair as it leaves your hair slimy, limp, dull and sometimes, crunchy. If don't have a choice rather than washing your hair with hard water, we have some tips to save your hair from this torture. Keep reading to know them.
What Is Hard Water?
Hard water is when it contains dissolved minerals like calcium and magnesium. When it has a higher amount of dissolved calcium carbonate, it is said to be hard. Dissolved calcium in water is measured in parts per million or ppm. Ppm of soft water ranges between 10-50 whereas that of hard water is between 100-200. Hard water has 10 times dissolved minerals than soft water. Dry regions generally have hard water due to the evaporation of the moisture. If you wash your hair with hard water, you need to give extra TLC to your hair. Meanwhile, here are some measures that you can take to protect your hair while treating them with hard water.
Ways to Save Hair from Hard Water
Do a Vinegar Rinse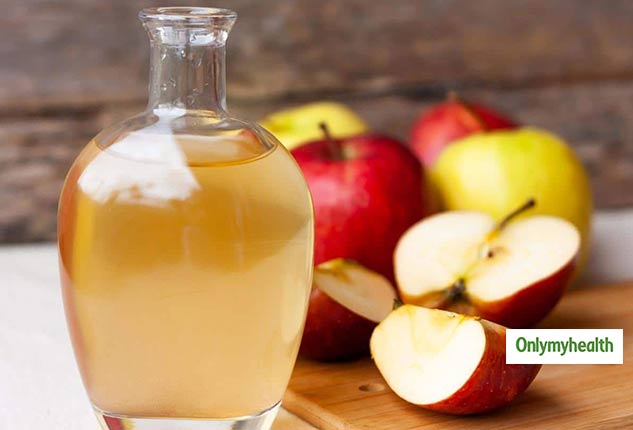 Vinegar preferably apple cider vinegar is antibacterial in nature. It can help in balancing the pH of your scalp but moreover, it can also help in shielding the hair against hard water damage. It neutralizes the damage caused by hard water. The calcium in hard water gets accumulated on the follicles and may trigger fungus growth that can cause scalp infection. Using vinegar on the hair right after washing your hair can prevent calcium buildup as it is acidic in nature. At the same time, it also makes your cuticles soft and leaves hair silky-smooth. In a mug, mix two glasses of water and one glass of apple cider vinegar. After you are done shampooing, rinse your hair with normal water. Now pour the vinegar water on your hair and massage it on your scalp. Leave it for 5 minutes and then rinse again. Do this only once or twice a week. Excess usage would make your hair dull and drier. For better results, mix some vinegar in water and coconut water. Add a few drops of lavender oil. Spray this on your hair after hair wash and leave for 15-20 minutes. Now, rinse your hair again with water.
Use filtered or bottled water
If you have an extremely hard water supply at your home, you can prevent hair damage by washing your hair with bottled or filtered water. If you have access to that, we would suggest washing your hair with it. Also, people with a limited water supply can use this water for the final hair rinse. You can wash your hair with this water at least once a week to minimise the damage.
Also read: 5 Effects of Hard Water on Hair
Apply a leave-in conditioner
Hard water can cause extremely dry and dull hair. Plus, it can also lead to breakage. People who have gotten hair treatments such as smoothening, colouring, etc. need to be extra careful and hard water can even change the colour of your hair apart from leaving them dull and brittle. Since you don't have a choice except to wash your hair with hard water, prevent the damage by applying a leave-in conditioner. Do this once or twice a week. Don't get any leave-in conditioner, look for ingredients such as coconut oil, almond oil, argan oil or jojoba oil. These seal the moisture in hair strands to give a smooth and glossy finish to your hair after every wash.
Citrus Rinse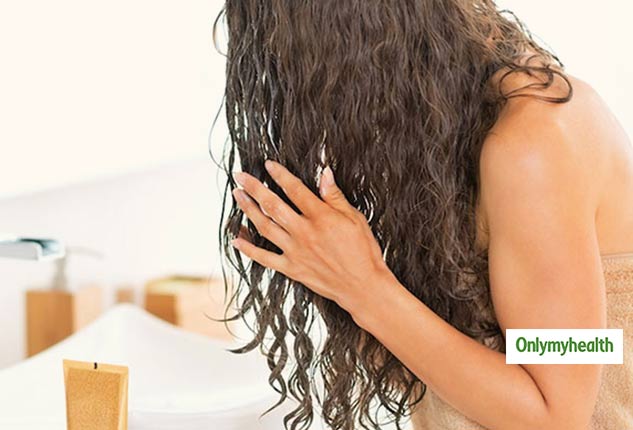 Just like vinegar rinse, you can also do the citrus rinse. Pick either lemon or lime juice that has citric acid in it. Citrus rinse can combat the ill-effects of hard water on hair. Just squeeze out some lemon juice and mix water to it in a mug. Shampoo your hair like the usual routine and then wash your hair. Now, pour the citrus rinse water on your hair. Massage it into your scalp and leave it for 15 minutes. Now, rinse your hair again. Your hair would look and feel healthier, shinier and silkier. Lemon juice has antiseptic, antibacterial and anti-inflammatory properties.
Also read: 5 Things To Remember And Avoid While Buying A Shampoo For Good Hair Health
Use a Clarifying Shampoo
Apart from normal shampoo, there are clarifying shampoos that are specially made for hard water hair wash. Shampooing your hair with these shampoos helps in eliminating the accumulation of minerals due to hard water. This shampoo effectively washes away the mineral layer and restores the shine of your hair. However, you shouldn't use this shampoo much. Once in a week is sufficient in bringing the results. In addition to this, you should also check for organic, alcohol-free and chemical-free clarifying shampoos. Due to their mineral-removing properties, they can get harsh on your hair. Organic shampoos being natural and safe provides better results without causing hair damage.
NOTE: Finding the right shampoo isn't easy and you may come across several products that don't work for you. Don't give up, you'll find the right one. It would make your hair voluminous, shiny, smoother and thicker.
Other Options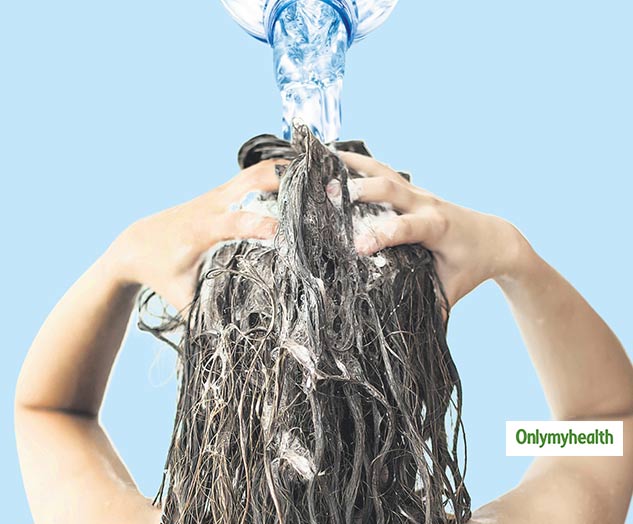 The above measures were related to hair products and how they can help in reversing the damage. The ones that are given down below are different. These are some utility options that you may give a try to resolve the problem.
Get a Shower Filter
If you are looking for a long-term investment to prevent hard water damage, you may invest in a shower filter. One-time installation would help in reducing the concentration of minerals in the water. Calcium, chlorine and other chemicals that are present in the water would be filtered out. You'll get less-hard water from the tap then onwards. Also, there are many types of showe filters available in the market. You can get one as per your requirement and effectiveness.
Also read: Expert Tips: Follow These 6 Simple Steps to Achieve Soft And Silky Hair Goals
Get a Water Softener
Another option is getting a water softener. This is also a long-lasting solution with the best benefits as compared to other methods. The only concern with this is that it is slightly on the expensive side. This might not be a feasible solution for most people but considering this as a one-time investment, you can give this a thought. A water softener works to remove calcium and magnesium from the direct water supply thereby converting hard water into soft water. This would not only reduce your soap/detergent requirement but also prove to be good for your hair. Soft water is also good because it balances the pH levels of your scalp. This wards off common hair issues like dandruff, rough scalp, hair breakage, etc. Your hair would become manageable, silky, smooth and healthy.
Conclusion
There are many ways to reduce the damage of hard water on your hair, you just have to pick one. Instead of ignoring the hair problems that crop up after you wash your hair with hard water, you must start using one of the methods mentioned in this article to manage your hair.
Read more artciles on Hair care