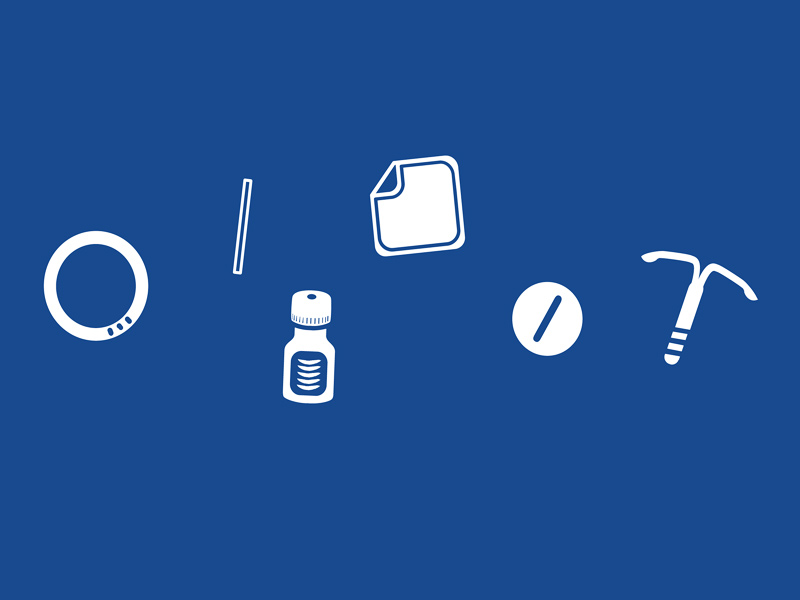 It is essential to have complete knowledge of various kinds of contraceptives to opt for the right one when in need
Contraceptives are an effective way of preventing pregnancy, allowing couples to plan pregnancy as per their wants. The knowledge of contraceptives has become a need for all of us adults. Different type of contraception methods is available to suit the needs of the couple. A lot of doubts can be solved with a bit of knowledge for better decisions. With much awareness through family planning programmes, online websites, magazines, or by doctor's consultation, options can be explored.
The general concept of contraception is to prevent the meeting of egg and sperm or stop the egg production. A few methods also rely on preventing the attachment of fertilized egg to the womb. The main types of contraceptives available are:
Barrier methods
Emergency Contraception Pill
Permanent Contraception
Long-acting Reversible Contraception
Hormonal Contraception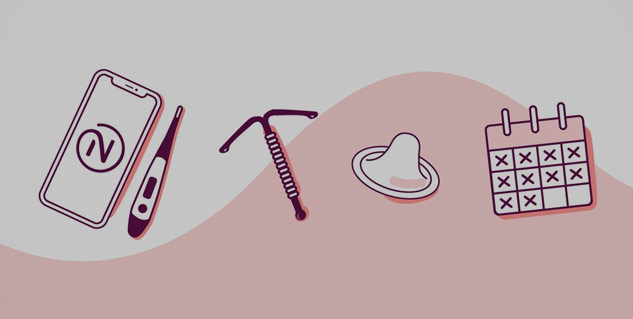 Also Read: 'Deceptive' Contraceptives: Birth Control Methods Can Be Risky, Here's How
Different Kinds Of Contraceptives
A brief on all contraception methods are explained by Dr. Anuradha Lokare, Consultant-OBG, Columbia Asia Hospital, Hebbal.
Barrier Methods
As the name suggests, the barrier method involves a blockade, so that the sperm does not enter vagina. With this concept, condoms for both male and females are designed. Male condoms are most common, wherein a latex or polyurethane sheath is used. They are placed around the erect penis before intercourse, whereas female condoms are placed inside the vagina before intercourse.
It is also the only contraceptive method, where sexually transmitted diseases as well as pregnancy are prevented.
Emergency Contraception Pill
This is an after intercourse contraception method. This is also one of the most commonly used methods for preventing pregnancy. This pill provides doses of female hormones, which when consumed correctly prove most effective. Also, the sooner you take, the effectiveness is early and more. It can be useful when condom ruptures or when contraception was not used.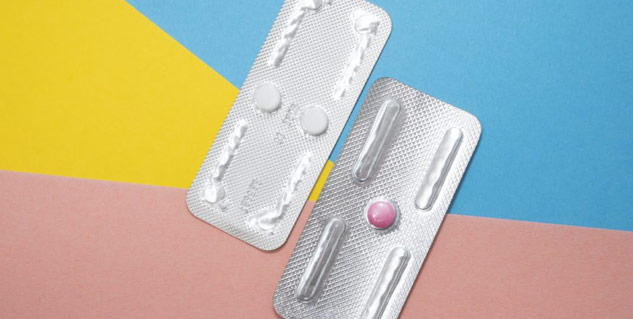 Permanent Contraception
Also called the sterilization process, it is the surgical process for all pregnancies in the future. This process is irreversible where vasectomy (male sterilization-blocking or cutting the tubes carrying the sperm) and tubal litigation (blocking of fallopian tubes). The surgery is carried under local anesthesia.
Hormonal Contraception
For this method, pills containing hormones are provided to prevent pregnancy. Here, combined oral contraceptive and Depo Provera injection is used under this method. The Combined oral contraceptive pill prevents the ovary to release the egg during the cycle whereas the second type of pill works with the concept of preventing sperm mobility towards egg by changing the conditions in a woman's cervix.
Depo Provera injection is taken once in every three months, which plays the role of preventing ovulation.
Another one under hormonal contraception, which is more recent, is the NUVA RING, which is inserted by the user herself in the vagina, once every 21 days.
Long Acting Reversible Contraception
This contraception method is a controllable birth control method, famously called as "fit and forget" contraception. This includes insertion of a device inside the body of a woman -commonly used is the T shaped Intra Uterine Device (IUD). This type of device is effective for 3 to 10 years as per the requirement. Another method of long acting reversible contraception is use of an "implant"(aka flexible rods) under the skin of woman's upper arm. This implant releases progestin hormone to prevent pregnancy.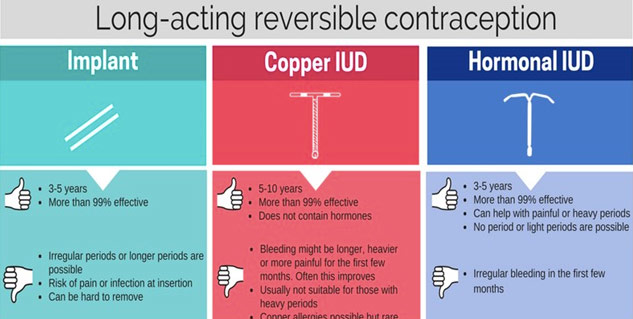 Also Read: Contraception: Birth Control Pills & Methods
Even though not listed, natural methods are generally adopted by the couples to prevent pregnancy. But just a heads up, they do not come with a guarantee. Also, keep in mind all the methods that suits one health, especially when planning for a family.
Read more articles on Miscellaneous