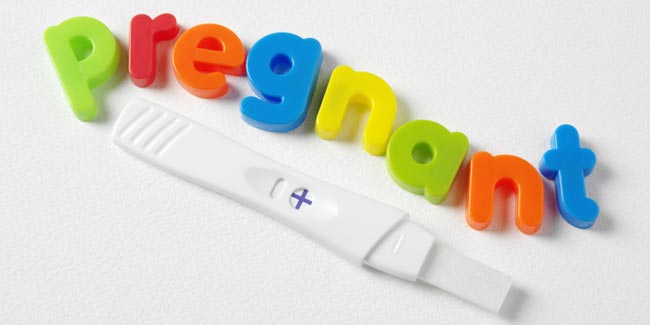 Types of Home Pregnancy Tests: You can determine pregnancy at home by using two tests- urine sample test and blood sample test.
The basic idea of home pregnancy test is to identify the hormone called human chorionic gonadotropin (hCG). HCG is a hormone produced in a pregnant woman's body 20 days after her last menstrual period. The hormone level increases, reaching the peak level in the next 60 to 80 days.

There are two types of pregnancy tests: blood pregnancy tests and urine pregnancy tests. Blood tests are touted to be reliable for identification of pregnancy in comparison with urine pregnancy tests. If tests come out to be positive, women can date a pregnancy. Moreover, HCG levels will help you assure well-being of the baby.

Pregnancy Blood Test
HCG level in blood is measured through blood sample.
These tests are preferred over urine tests owing to the early detection of pregnancy in the former.
Blood sampling for pregnancy is done about six to eight days after ovulation.
Pregnancy blood tests help in detection of tubular pregnancy, pseudo pregnancy or monitoring after miscarriage.
Ovulation predictor kit also tests blood sample to determine pregnancy by measuring the luteinising hormone (LH), which increases dramatically in the menstruation cycle. Drastic and dramatic rise of the luteinising hormone is termed as 'LH surge'.

Pregnancy Urine Test
There are two ways of performing urine tests for pregnancy identification.
A positive urine test means escalated HCG level along with a change in colour of the urine.
Health experts recommend performing the test two weeks after missing a period.
The most sensitive test has a measure of approximately 25 mIU/ml of hCG in the urine.

Instructions for Home Pregnancy Tests
Home pregnancy tests are accurate if all the guidelines mentioned on the label are adhered to.
Sample should be taken early in the morning.
Drinking ample fluid before testing will dilute the HCG level. Therefore, tests will be inconclusive.
If pregnancy tests come out to be positive, ensure you take prenatal care from a qualified doctor or a certified midwife.
If pregnancy test sample is positive, follow up by visiting an obstetrician to confirm the pregnancy and retrieve pregnancy advice.
If you are not satisfied with the test's outcome, visit a health care provider to clear your doubts.
Make sure that pregnancy test is performed only after the release of HCG hormones in the bloodstream.
Production rate and level of HCG level varies for every woman and therefore, one should not seek or presume exact readings/range.
Read more articles on Pregnancy