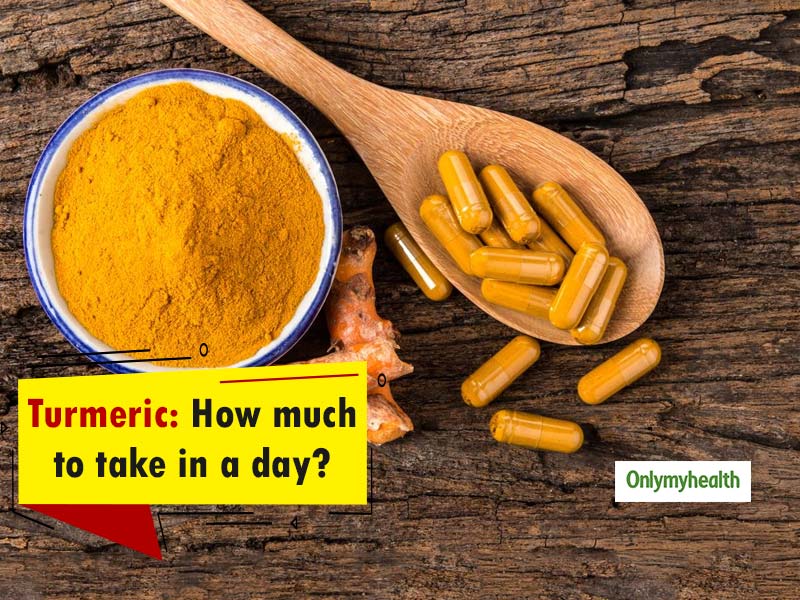 Does your mother bring you turmeric milk (golden milk) during days when you are sick? Is this natural ingredient a remedy to most of the inflammation-related problems in the body? Primarily a spice, turmeric as per Ayurveda is an effective medicine for treating inflammation in the body. Unknown of its origination, turmeric has been put to use as a holistic treatment method for more than 3,000 years now.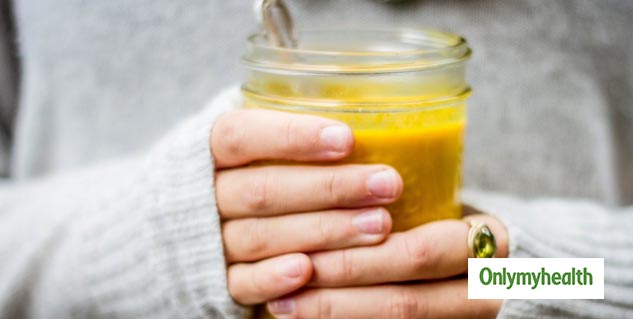 People are now even resorting to the use of turmeric in the form of supplements. However, also though this spice is good for health, one should know how much turmeric is healthy for the body and what quantity can be excess.
Also Read: Turmeric Water: Know method and its Health Benefits
Effective Doses Of Turmeric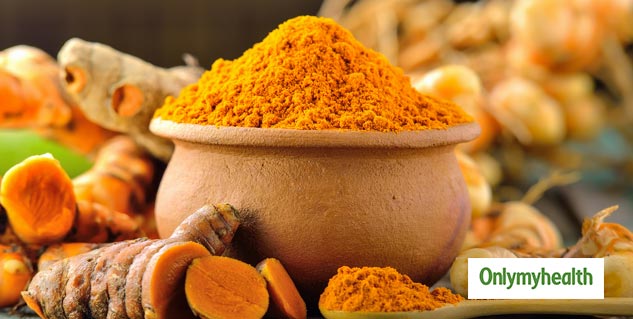 As we all know, one should know the right dosage of anything before taking it blindly. Even though turmeric is exceptionally healthy, excess of it can cause severe harm to the body. As per studies, the average Indian diet has 2,000-2,500 mg of turmeric in a day. Also, turmeric has 3 per cent curcumin, a plant chemical in turmeric. This chemical is said to have anti-inflammatory properties on the skin. Following is the required dosage of turmeric as per health conditions:
Cholesterol: 700 mg of turmeric twice (Should be taken in extract form) every day
Skin problems: 500 mg of turmeric in natural form every day
Osteoarthritis: 500 mg of turmeric (in extract form) every day for two months minimum
As per WHO, 1.4 mg per pound (0–3 mg/kg) of body weight is an acceptable limit for an individual. If taken in supplement form, one should be careful and take pills only after consulting a doctor.
Also Read: 5 Reasons to Add Turmeric to Your Diet
Turmeric Benefits & Uses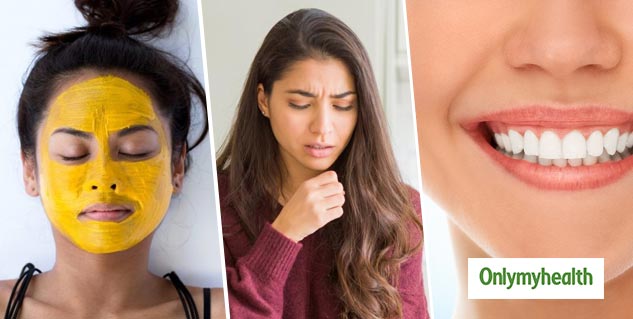 Turmeric has been a great source of healing for the body from within. It is high in anti-inflammatory properties and is also a tremendous Ayurvedic medicine in use since time immemorial. Following are some uses and benefits of turmeric:
Taking turmeric in cough is very beneficial. If you start coughing, try putting a small piece of turmeric in your mouth. See the difference where the cough immediately stops.
Turmeric is of great benefit when an injury occurs. Applying turmeric on the injury or drinking turmeric milk provides instant relief. Using turmeric paste on the wound immediately makes it safe from bacteria and works like magic on the recovery of the skin.
Use turmeric to strengthen your teeth and gums. For this, mix a little turmeric, salt and mustard oil. Now massage the teeth and gums thoroughly with this mixture. This remedy removes inflammation and kills plaque.
Turmeric is also very beneficial in soothing stomach irritation and constipation. It is an effective remedy in treating burns and ulcers in the stomach.
Due to curcumin in turmeric, the amount of cathelicidin antimicrobial peptide increases. This protein increases the body's immunity, which helps in fighting bacteria and virus.
Turmeric powder mixed with water in a pasty consistency is also helpful in removing body hair. To retain skin's moisture, you can also mix lukewarm coconut oil, in place of water.
Turmeric also works wonder in removing dark spots and freckles on the facial skin. Grind turmeric and black sesame in equal quantity and apply the paste to make the skin clean and dry. A paste made of turmeric and milk is also very useful in improving skin colour.
Read more articles on Home Remedies