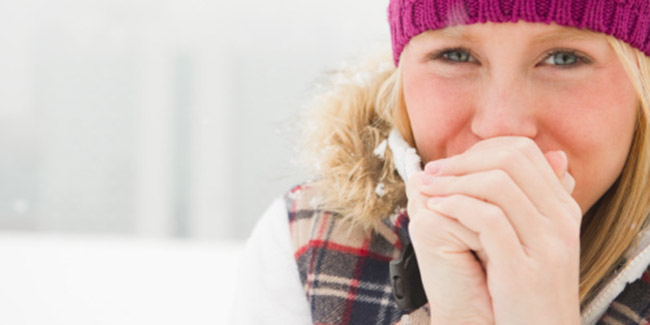 I think I'm a vampire because no matter what the weather is, my hands and feet are always ice cold. I will keep my hands in my pockets, will sit in the blanket the whole day and will do everything to keep my hands warm, to no avail.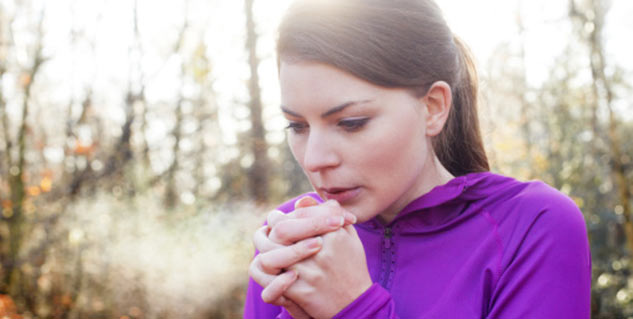 It is not just me; there are many people who suffer this trouble of cold hands and feet. Is it some medical condition? People often say that it is because of a bad circulation, which is not an incorrect statement. Blood vessels keep the skin at a comfortable temperature but when mercury drops, the sensory receptors in skin signal the brain to narrow the vessels. The squeezed vessels only allows little amount of blood to your skin to maintain warmth in the trunk of body.


The process is not-so-commonly known as vasoconstriction and is common amongst women because women have a fluctuating level of estrogen. Yes, women are more likely to have cold hands and feet.
What to do about it?

You can wear gloves and socks and nothing would help you. You might also feel your fingers and toes go numb. There should be some substantial solution to this trouble.

Clove and cinnamon tea

Make clove and cinnamon tea.

How to make cinnamon and clove tea
Boil ground cinnamon and ground clove in water and have 1 cup of this tea every evening. It will give you warmth from within.


2. Give your cold hands and feet a hot water bath

Your cold hands and feet need a hot water bath, and a 'masala bath' is what will ease things up.

How to prepare a 'masala bath' for your feet and hands
Take a bucket, a tub or a wide pot.
Add 1 tbsp of ground black pepper, crushed ginger, cinnamon, cayenne pepper, cumin, rosemary and sage in water.
Take a bath with this water before going to bed.

3. Wear woolen gloves and socks to bed to maintain the temperature.
Image: Getty
Read more articles in Mind and Body.
For more such stories, Download Onlymyhealth App.