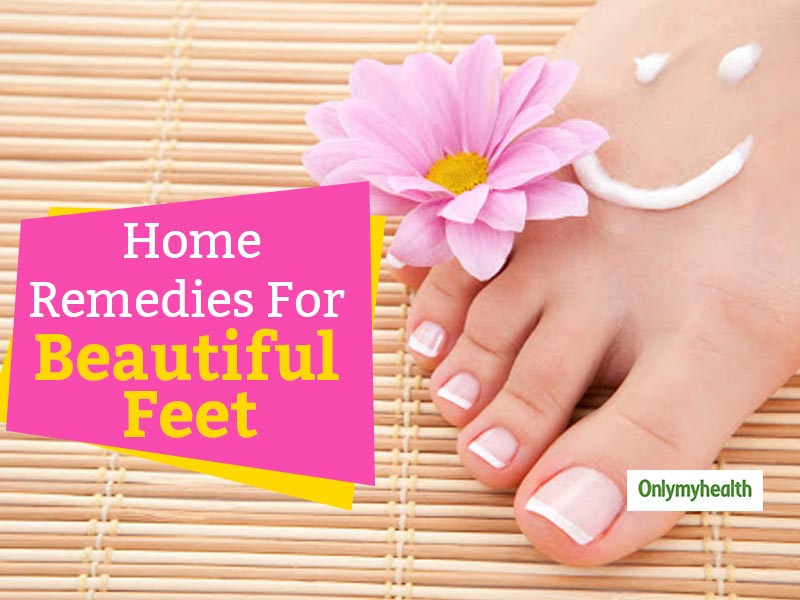 Often we forget to take care of ourselves when we are busy taking care of other things. A little self-pampering is a must. What do you do when you have smelly feet, cracked skin, ingrown toenails? You definitely do not have to spend all your money on salon sessions when it can be done at home with a small amount of time, effort and care. We cram those poor feet into our shoes for a long period. It's time we give some special attention to them.
Here's a step by step guide to giving yourself a flawless foot at home:
Remember to keep your feet clean and dirt free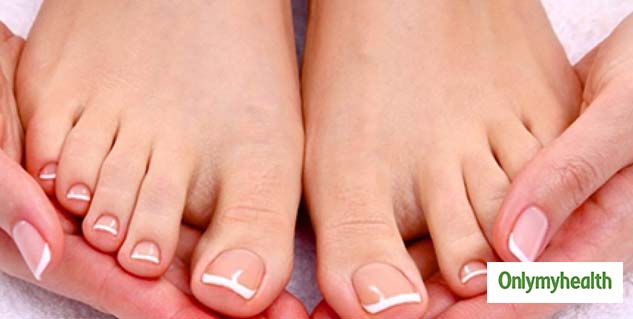 It is important to keep it hygienic. Wash and scrub your feet daily with soap or exfoliator and pat dry as the moisture in your feet can cause fungal infection. You could use a foot scrub or use a pumice stone to massage on rough areas. The stone has a rough structure that is perfect for removing dead skin.
Also Read: Get Rid Of Dark Skin Around Nails With These 4 Simple Home Remedy
Soaking your feet
Soaking your feet for good 15-20 minutes twice a week can be relaxing. You can add vinegar, salt or lavender essential oil to your foot bath. Make sure the water is lukewarm and not too hot. This will help in reducing the swelling and destroying the bacteria.
Choose proper footwear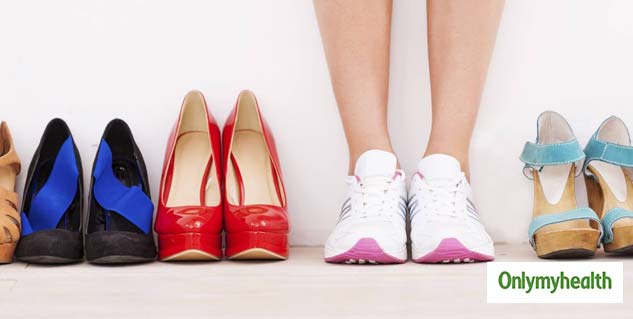 Choosing the wrong shoe size may cause blisters, distort toe shape. Wear a comfortable shoe that won't hurt your toes. Take off your shoes when at home as the sweat and dirt are built up in your shoes and wearing the same socks can be unhygienic. Excessive sweating can bring out odour and fungal infection. If you wear tight shoes, you might get hard patches of skin on your feet.
Moisturising is a must
If you want your feet to be as soft as a baby's feet, then investing in a good foot cream would be good. To cure the cracked skin, rub a lotion, which contains shea butter every day and put on your favourite pair of cotton socks. Moisturising your toenails before going to bed every night will soften them and will be easy to trim.
Also Read: Nail Care Tips: Home Remedies For Sore Cuticles
Trim your nails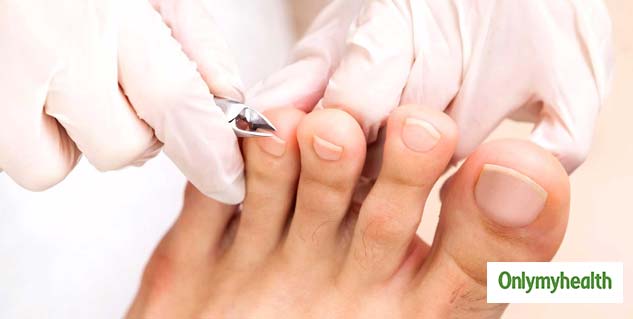 Trim your nails with nail nipper. It is advisable to cut your nails in proper shape as this may prevent ingrown nails. Avoid trimming it close to your skin. Make sure not to trim them too short.
Remove Nail Polish
Give your nails a break. Keeping them for a long time can wear down the nails. Remove the old layer of nail polish and apply a new one. You can apply a nail polish that can be good for your nails. For the same, read the label before buying any product.
Also Read: The 2-Ingredient Home Remedy To Treat The Problem Of Calluses
Protect them from dirt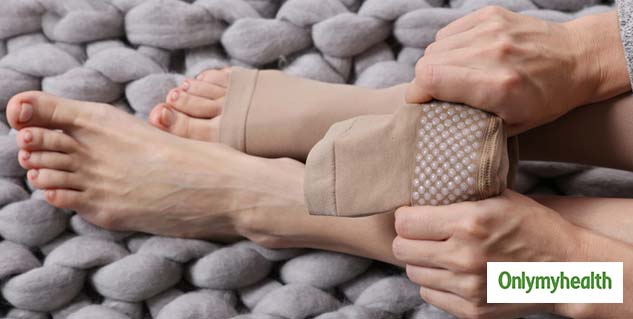 Don't walk barefoot outside. Wear suitable shoes according to the places. A pair of flip flops on the beach or sports shoes at the gym would work. Sometimes the dust gets inside your toenails, causing infections and ingrowing bacteria.
Avoid sweaty feet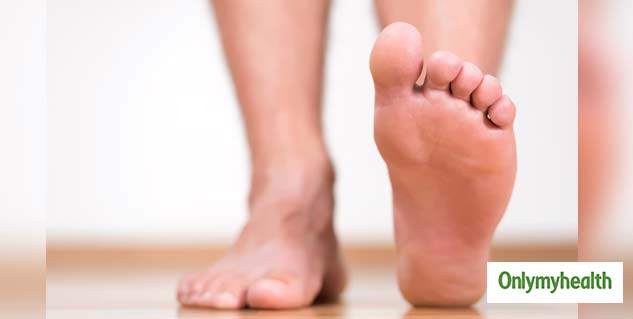 Wear socks according to the weather. During summers, Cotton socks would be the best for proper ventilation. During winters, wool is preferably perfect. Avoid nylon as it traps moisture. Excessive sweat can indicate hyperhidrosis or other health issues
Select the right material of shoes
Shoes made from leather, rubber, textiles or synthetic will help in absorbing the sweat, cause less smell, less chance of bruises and shoe bites. Wearing the same shoes and socks might make your feet smelly. Dry your shoes out for a few days.
Read more articles on Home Remedies