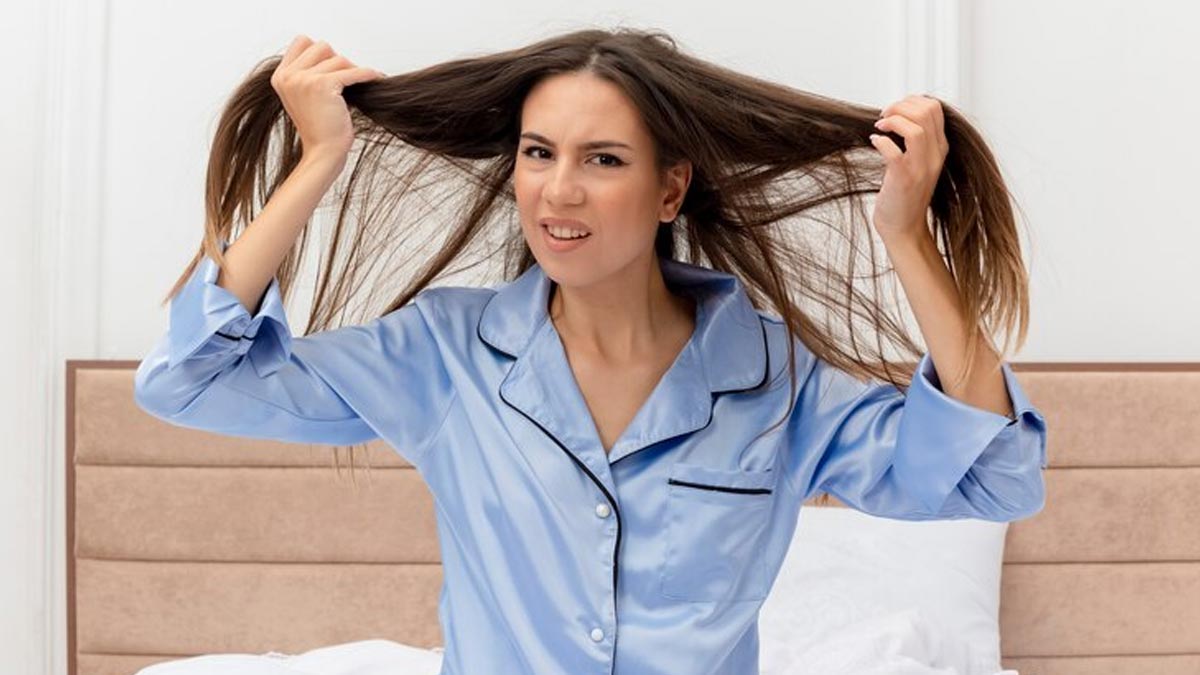 Have you been tired of waking up with frizzy and damaged hair, even after taking care of it throughout the day? This can often be challenging, especially when you don't have enough time to fix your hair. But worry not as you can maintain the health of your hair by following some measures like avoiding tight hairstyles and braiding your hair. In this article, we will discuss six effective ways to keep your hair looking healthy and smooth.
Tips To Prevent Frizzy & Damaged Hair When Asleep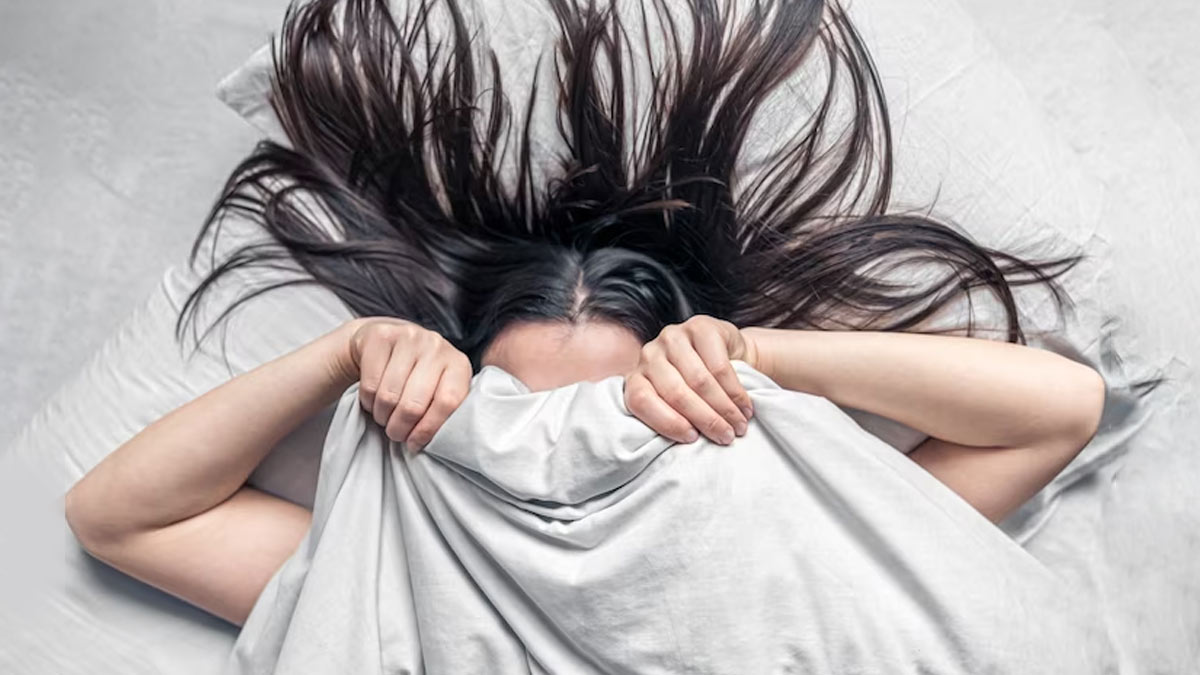 Do Not Sleep With Wet Hair
You should always refrain from sleeping with wet hair as it can raise the chances of bacterial and fungal infections when you are asleep. In addition, your hair is also more susceptible to damage and breakage when they are wet. You may also have dandruff if you do not dry your hair before sleeping.
Also Read: Summer Heat Can Damage Your Hair, Here Are 8 Tips You Should Follow For Hair Care
Apply A Leave-In Conditioner
Applying a leave-in conditioner to your hair before bed will help it stay moisturised and protected while you're sleeping. Leave-in conditioners can assist to smooth and soften your hair because they are made to be left in your hair overnight. They also contain substances like keratin and amino acids that can aid in strengthening and repairing your hair. Simply spray or apply a tiny amount of leave-in conditioner to your hair, paying special attention to the ends and any vulnerable areas.
Use A Hair Wrap or Bonnet
While you sleep, wearing a bonnet or hair wrap might help keep your hair free of knots and friction. Hair wraps and bonnets can help keep your hair silky and in place because they are made to enclose your hair. Additionally, they aid in halting moisture loss, which can result in frizzy, dry hair. Before going to bed, simply wrap your hair in the wrap or bonnet, making sure that it covers all of your hair.
Start With Braiding Your Hair
Before going to bed, braid your hair to avoid tangles and knots and to give it soft, natural-looking waves. Additionally, braiding your hair might help keep it from tangling and rubbing on your pillowcase. To begin braiding your hair, give it a thorough combing to get rid of any tangles.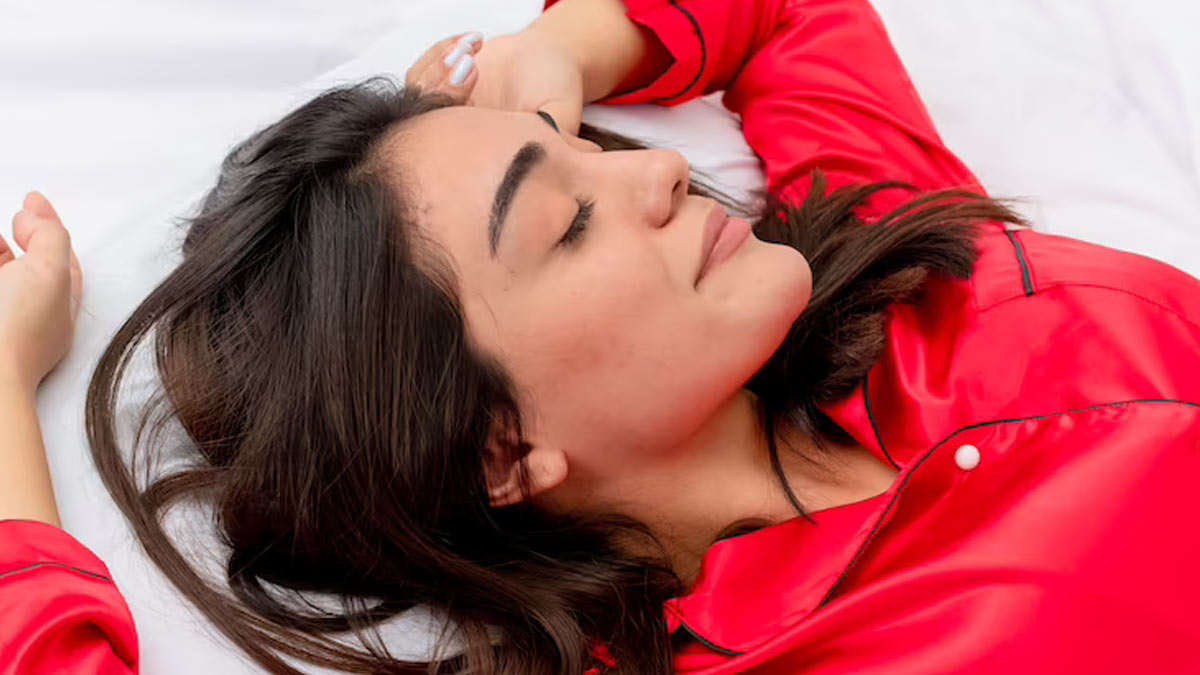 Use A Silk Or Satin Pillowcase
Use a silk or satin pillowcase as it's one of the simplest and best ways to stop hair loss as you sleep. Silk and satin are silky and kind to your hair, as opposed to cotton pillowcases, which can tangle and cause irritation. They also aid in preventing moisture loss, which can result in hair that is dry and brittle. Silk and satin are also hypoallergenic and might lessen the likelihood of skin irritation and acne.
Also Read: Troubled With Excess Hair Fall: Here Are Tips & Natural Remedies To Tackle It
Say No To Tight Hairstyles
Your hair may become stressed and break off if you wear tight hairstyles like buns, braids, and ponytails while you sleep. Your hair may tangle and become frizzy if you wear it in a tight hairdo. Instead of wearing tight hairstyles, choose loose hairstyles like a bun or a braid. Your hair will stay silky and tangle-free while also being less stressed and less likely to break.
Bottomline
With a few small adjustments to your nighttime routine, you can stop hair breakage and frizz while you sleep. To encourage healthy hair development, it's also critical to follow a balanced diet, get regular exercise, and stay away from harsh chemicals and heat-styling products. You may have lovely, healthy hair every day if you take a little time and care for it.