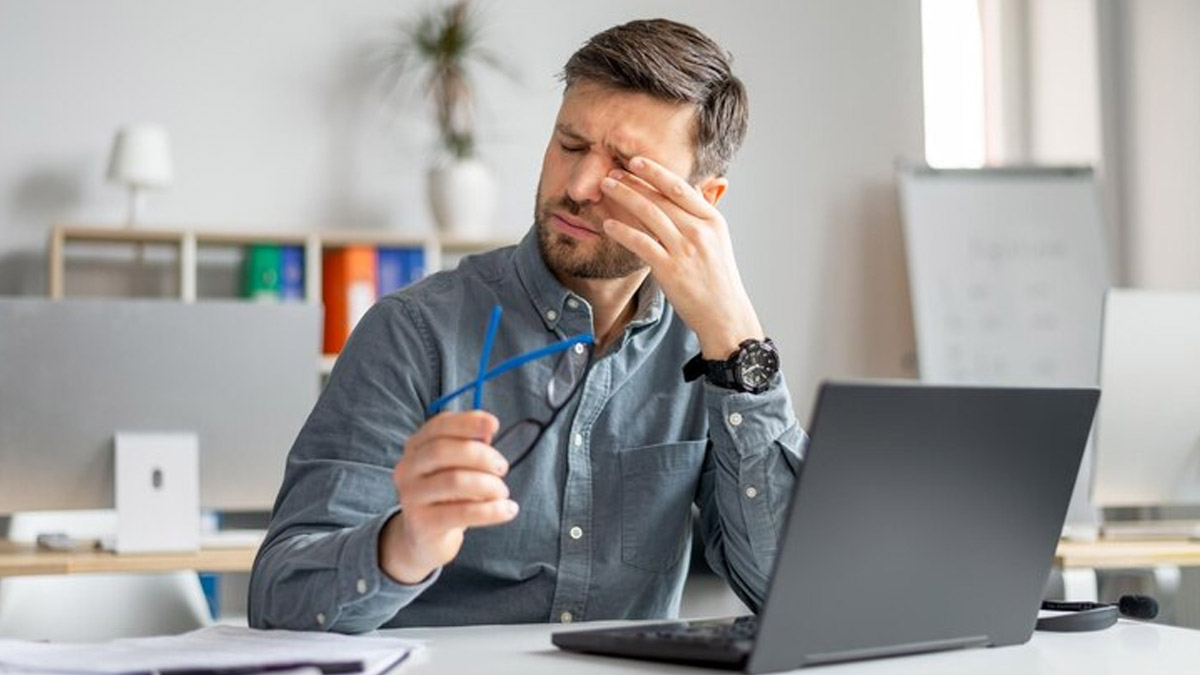 In today's fast-paced life, using digital devices for all our work has become the new normal. We use our phones throughout the day and are glued to the screens of our laptops for work or entertainment purposes. This has a deep impact on our health, especially our eyes. It can lead to eye irritation, eye fatigue, eye strain, and dry eyes and increase the chances of developing eye diseases. Thus, it becomes essential to protect our eyes from damage. Here are some ways to reduce digital eye strain caused in your eyes.
Signs That Indicate You Have Digital Eye Strain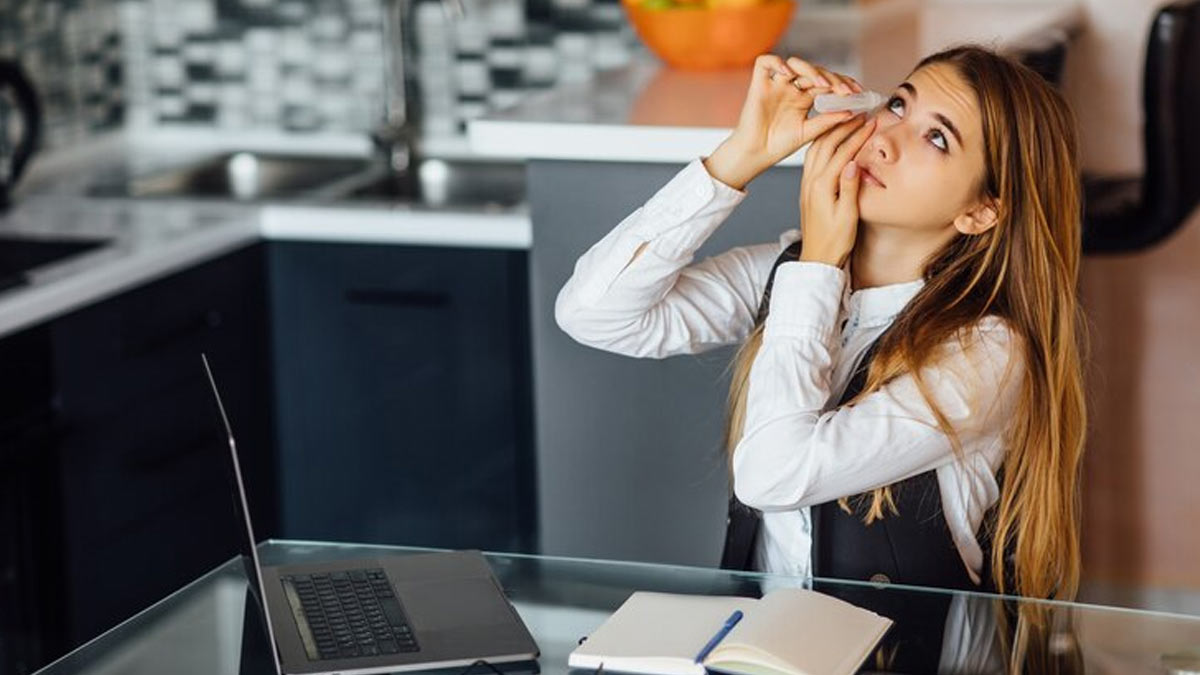 Some of the signs that can indicate you have digital eye strain are as follows:
Blurry vision
Dry eyes
Headaches, neck, and shoulder pain
Strain in your eyes
Tips To Prevent Digital Eye Strain
There are many ways through which you can prevent eye irritation and keep your eyes healthy while using your digital screens. Some of them are as follows:
Take Frequent Breaks
It is important to take breaks in between when you have been working on your laptops. Take breaks every 20 minutes and try focusing on distant objects to reduce strain in your eyes. Refrain from using your phones when taking breaks between your work, as this will not do any good. You should blink often and avoid staring at the screen for a long time.
Exercise
We all know the health benefits of performing exercises regularly. Exercising can help improve the blood circulation in your body, including your eyes. Thus, it promotes the health of your eyes.
Also Read: 7 Simple Ayurvedic Remedies To Keep Your Eyes Healthy
Maintain A Good Posture
Maintaining a good posture and avoiding lying down while using laptops is important. This can cause eye strain and also lead to back pain. You should also ensure that your laptop screen is at least 25 inches away from your face.
Artificial Tears
You can use artificial eye drops to soothe your eyes when you have dry or red eyes.
Adequate Light
It is important not to work on your laptop in a dark environment as it can affect the health of your eyes. You should work in bright light to avoid putting a strain on your eyes. You can increase your screen's contrast and text size of your screen and reduce the colour temperature.
Eye Exams
You should get your eyes checked frequently to avoid eye health issues. This will help to check the vision of your eyes and help you find out if you need glasses. It will also help in detecting if you suffer from any eye problems.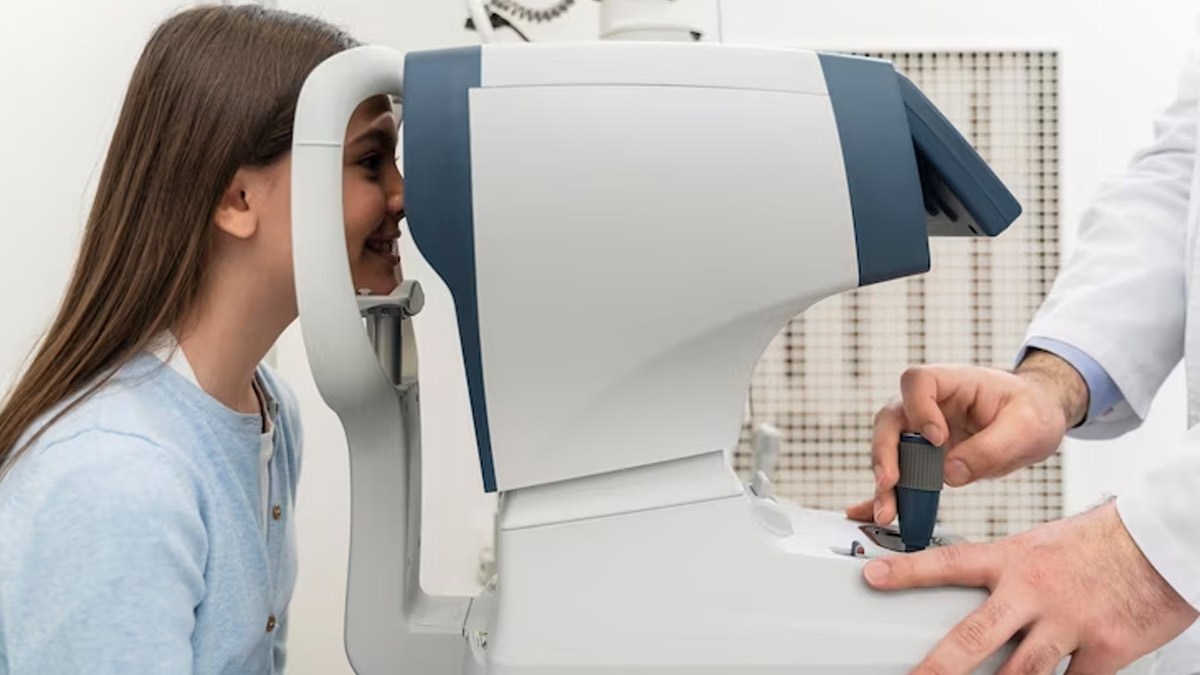 Also Read: What Frequent Eye Twitching Might Indicate, Expert Explains
Use Computer Glasses
You can use computer glasses to protect your eyes from the damage caused due to the screen.
Massage Or Eye Cupping
You should massage the area around your eyes to provide relief and relax your eyes. You can rub your hands and press them gently over your eyes for some time.
Takeaway
Do not neglect the health of your eyes and follow measures to keep them healthy. Reduce your screen timing and practise exercises to ensure you do not face any discomfort in your eyes.