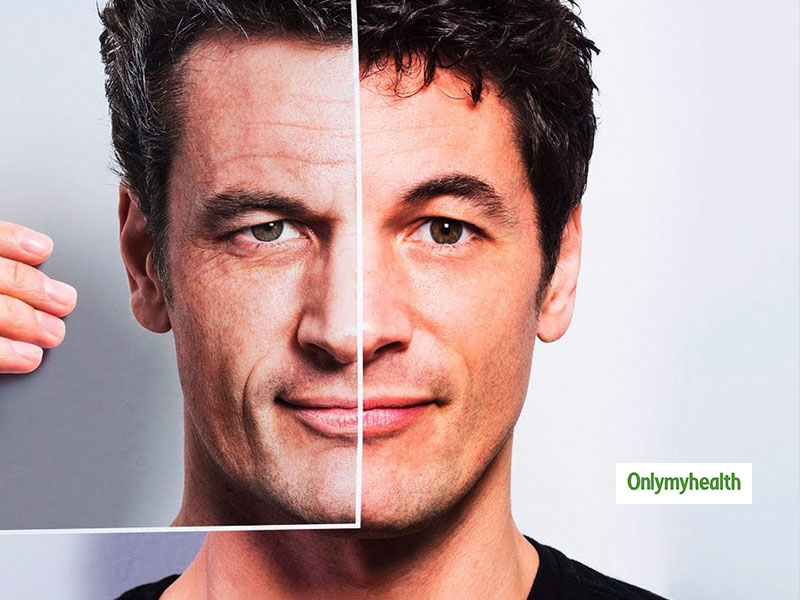 While habits like a healthy diet, exercising regularly and getting enough sleep can help you age gracefully in a way that your years don't show. A good skincare routine can do wonders to soften the look of ageing and revitalise the skin to make it look bright and happy.
You can select from a variety of anti-ageing facial treatments ranging from vitamin-infused serums to light therapy and collagen facials. An anti-ageing facial elevates a basic facial to the next level with the use of specific ingredients that focus on working for mature skin or skin that is either ageing or beginning to age. An anti-ageing facial might include peels, masks and serums with antioxidants like vitamin C or hyaluronic acid to promote clarity of the skin. It is sometimes called a deep-cleansing facial; deep-pore cleansing & facial as well because it removes impurities from the skin. Here are some of the best anti-ageing treatments for men. See which one you require or consult a dermatologist to decide on one for yourself.
1. Botox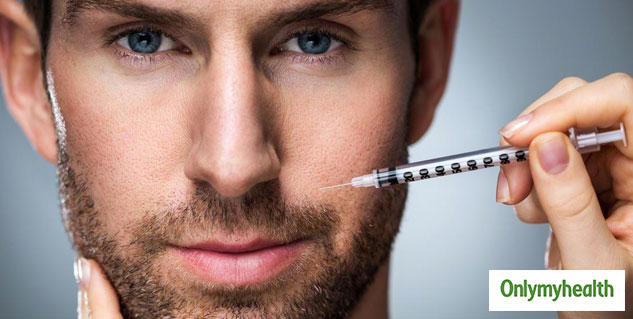 Botox is mostly associated with treatment for ladies and the rich. We often have several misconceptions in mind when it comes to botox for things like a face-lift, anti-ageing or wrinkle treatments, skin treatment for smooth skin. For men, these injections are mostly given on the forehead. The idea is not to get smooth skin - that would make it look more feminine! Some lines are essential, but only softened, and Botox does an excellent job.
A tiny amount when injected attaches itself to nerve endings in the muscles and blocks the impulse from the nerves that are in contact with that muscle.
Skin Treatment Time: About 30 minutes
Downtime: None, in most people.
Lasting Effect: About six months
CAUTION: Even though botox is one of the most effective ways of getting rid of fine lines but it has it own side effects. One should be aware of the fact that fillers need to be done on regular intervals. This makes the skin susceptible to sagging after the effect of botox wears down. Do not blindly go in for botox treatments.
Also Read: Here's The Permanent Solution For Regular Shaving
2. Microdermabrasion
This procedure rejuvenates the complexion, helps topical products penetrate more deeply, removes ultrafine lines, and gives skin a more youthful glow.
Skin Treatment Time: About 20-30 minutes per session; and it takes about 3-4 sessions or treatments before results have the desired effect.
Downtime: None. The skin may seem a little abrased or a little red for a little while afterwards. But your professional will be able to take care of that.
Lasting Effect: At least 5-6 months, depending on age, environmental factors and also skin condition.
CAUTION: Sensitivity, dry skin and minor bruising are some of the major side effects of microdermabraison. One should carefully consult a doctor twice before deciding on such cosmetic treatments. Every skin type may react differently to various c cosmetic treatments.
Also Read: Eyelash Extensions: Yay or Nay? Are Lash Extensions Harmful to Natural Lashes
3. Chemical Peel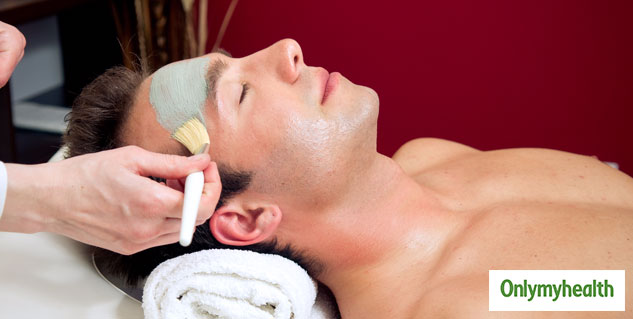 Most men want the light chemical peel as it softens the lines. In this treatment, different types of chemical peels are used to remove a layer of skin cells. If your skin needs more intervention, you may need several sessions of a particular type of peel. These deeper peels boost the production of collagen to make skin look firmer and also tackle age spots and blemishes to make the skin tone more even and fresh. But if you only want to refresh your skin, all you need to do is take a lunch-break session with a qualified dermatologist and you are sorted. This is also why these quick peels are known as lunchtime peels.
Skin Treatment Time: The lunchtime peel takes 20-30 minutes; a medium peel about 45-60 minutes, and a deep peel just about a couple of hours.
Down Time: It varies according to the peel. Though all peels require aftercare, perhaps a dermatologist-recommended face wash or lotion and sunscreen would help. There is no recovery in a light peel. A medium peel requires about a week of recovery. And a deep peel heals after a fortnight.
Lasting Effect: A light peel may need to be repeated so that results last for several months.
CAUTION: Chemical peels may lead to change of skin colour. This can also lead to scarring, leaving behind marks on the face. One should first consult a dermat for proper testing of skin and its type to understand, which treatment may work best.
4. Laser/ Light Skin Rejuvenation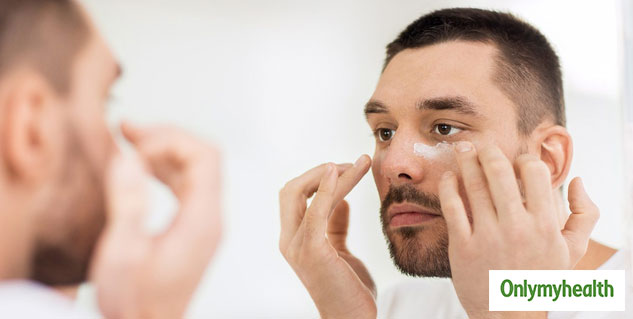 Laser treatment involves no harsh chemicals. This method of facial rejuvenation uses non-cutting laser beams on to the skin. It firms and tones skin by stimulating new collagen growth, improves texture and colour, minimises fine lines and gives skin a rested and refreshed look.
Skin Treatment Time: 15 to 30 minutes.
Downtime: Skin may be slightly red after treatment
Lasting Effect: Treatment may be needed as per skin type and age. Touch-up treatments every few months, so that collagen production is stimulated are recommended.
CAUTION: Swelling, itchiness, and/or redness are some of the most common side effects of this cosmetic treatment. Before deciding on anything, get all your questions answered on how this treatment would affect your skin.
With inputs from Dr B L Jangid, Dermatologist, SkinQure, Saket
Read more articles on Fashion and Beauty