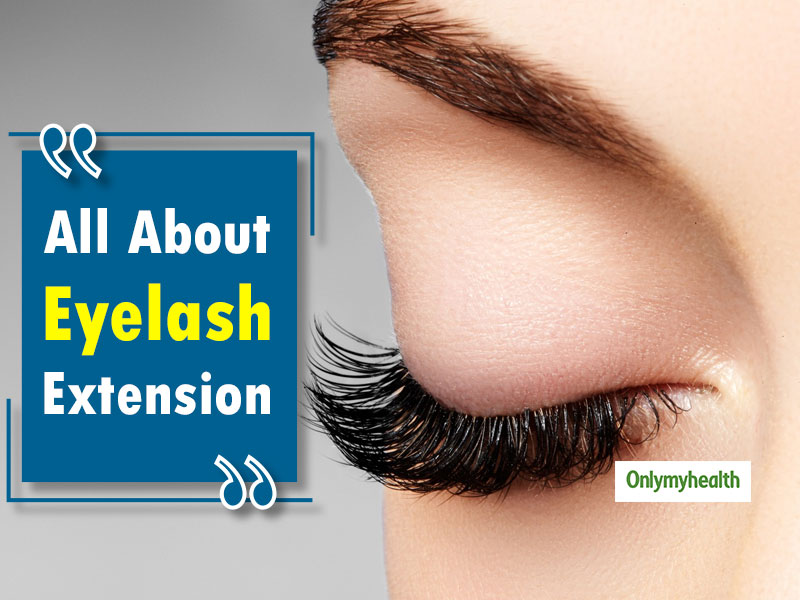 What is not to love about eyelash extensions – they are perfectly curved, voluminous and extra-long. Eyelash extension saves a lot of time as you don't have to worry too much about putting on multiple layers of mascara to get the desired look. They do the job just right. But are they safe?
Even if they do wonders for your makeup look and adding volume and length becomes easier to achieve, they could do more harm to your eyes than you think. Here is everything you need to know about eyelash extensionsm, a trending makeup and grooming hack.
What are Eyelash Extensions?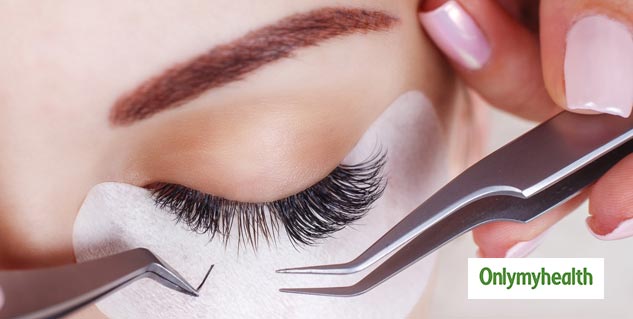 Eyelash extensions are defined as semi-permanent extensions adhered to your natural eyelashes. They come in many shapes and sizes including silk, synthetic, fur and mink. They can be long and curled or short and thick, there is a variety you can choose form. There are different looks available too – from natural and modest to heavy and glam. You can ask a professional eyelash technician to help you out with choosing the best lashes for yourself.
Also Read: 6 Makeup Mistakes That Make You look Older
Are they Harmful to your Natural Eyelashes?
A lot of debate has been going on whether false eyelashes are good for your natural eyelashes or not. False eyelashes if applied correctly and safely will not ruin your natural eyelashes. Ensure you visit a professional eyelash technician and get some advice before you go for it.
But lash extensions are high maintenance, so if you skip your regular sessions at your doctor's then you are putting your natural lashes at risk. They will damage your real ones if you don't take care of them properly. Over time you will see that your natural lashes will become thinner and more sparse, they will start to fall out earlier than your natural fallout cycle.
So, where does the problem lie? The problem lies in the glue used to bind the synthetic lashes in the right place. It generally contains formaldehyde – a chemical that causes allergies and irritation. Other factors that can cause infection include inadequate hygiene in the clinic or damage done to the eye during application.
According to the American Academy of Ophthalmology, some dangers of using eyelash extensions could be swollen eyelids, temporary or permanent loss of eyelashes and infection of the cornea.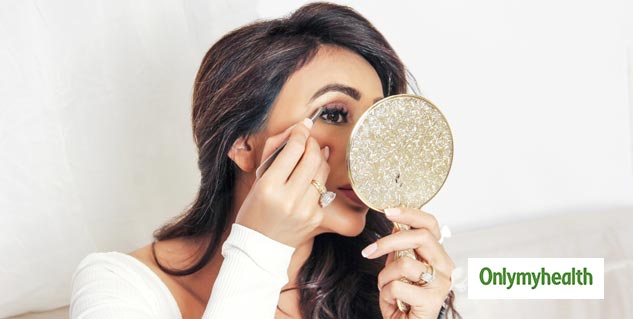 Also Read: DIY Spray To Sanitise Your Makeup Brushes
But if you're willing to take the risk to achieve fuller and thicker eyelashes, there are a few things that you can do to keep your natural lashes safe and away from trauma:
Do not rub your eyes, especially not with oil-based and heavy creams around the eyes.
Do not wear mascara on your lashes because it's hard to remove and can cause breakage.
Do not wet the lashes for at least 48 hours of getting them done.
Get your extensions done by a certified lash artist who is experienced.
Do not try and remove the extensions by yourself, it could result in the fallout of your natural lashes.
Do not go for heavy extensions -- if your extensions are too heavy for your natural ones, it could result in premature shedding.
Read more articles on Fashion And Beauty