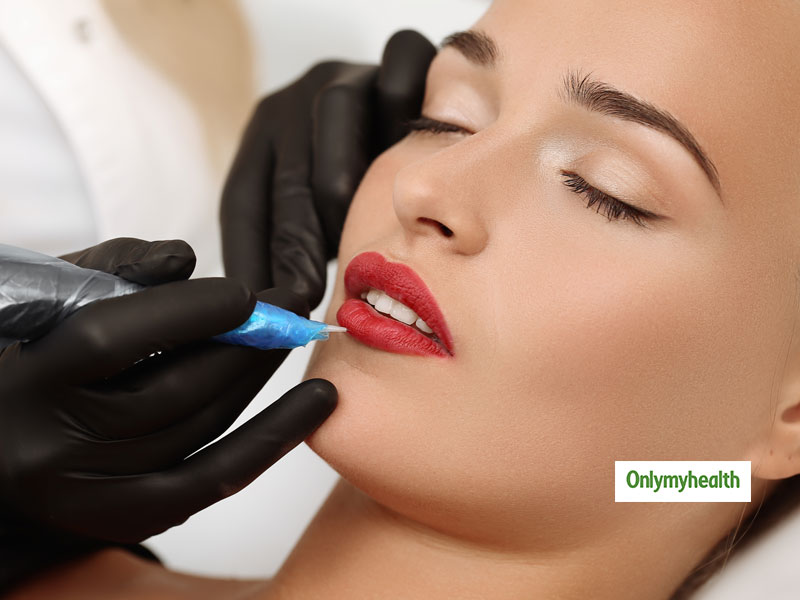 Imagine starting your day without actually spending extra minutes over applying makeup before stepping out of the house. All this is now possible due to the rising trend of permanent makeup setting in the Indian market. These makeups are safe and non-invasive. This trend has suddenly become a fad amongst people. People are now visiting dermatologists with requests of permanent touch-ups on the eyebrows and lips, which include reshaping or colouring and many more things. Cosmetic dermatologist and founder and director of Apple skin, Dr Deepti Dhillon said, "Lip enhancements like plumping, outlining, chin elongation, filling in cheeks are some of the common cases that we encounter. They even come for rectification of uneven features of the face. Gel based products are used to make the necessary changes." Colour that is used goes till three layers of the skin, making them last for years. All this is done with the help of needles that are discarded and changed after every sitting. No needle is used twice as it may lead to serious side effects on the skin. A single session may cost up to Rs 15000 for using a single needle and can go up till a lakh depending upon the magnitude of changes done.
Also read: 6 Makeup Mistakes that you should avoid making
The lasting effect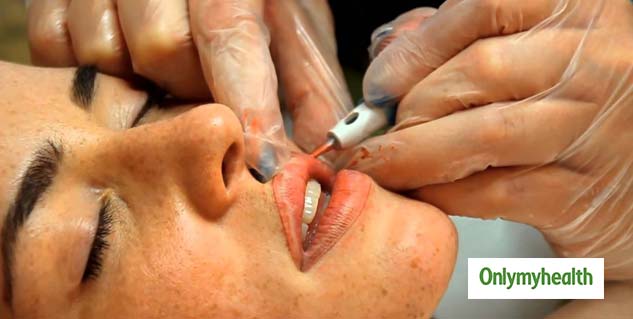 Though all these are termed permanent, the impact of these products tends to fade away in a span of one or two years. Most of the experts advise people not to go in for permanent changes as the face changes with ageing. It is better to go in for short-term makeup trends. Permanent changes might not look aesthetic on the face after a certain age. "Apart from these, lip colouring, skin colouring, changes in the shape of eyebrows and dimples are some of the procedures that youngsters generally opt for," shared Vikas Arora, director of Leyan Beauty Lounge.
Duration of the surgery
The time of healing depends on the type of surgery done. Any eye job takes about two sittings to be completed and around a week to recover. Necessary precautions after every sitting should be considered. Any lip job takes a little longer than any other body part. At least four sittings are needed as only 20 per cent of the changes sustain after the first sitting. With the advanced technology and the growing trend of such non-invasive treatments on the rise, all this is extremely safe with no side effects involved.
Also read: Makeup Tips To Help You Look Fab
Chances of side effects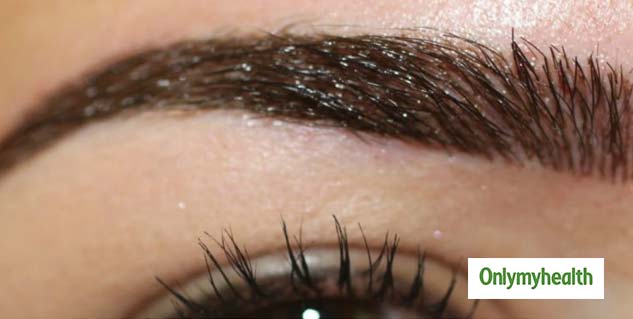 It may also happen that the products used on the skin may not suit a skin type. The following are the side effects:
Local pain for 7-10 days
Bruising due to touching that part repeatedly
If any damaged skin product is used unknowingly, it can lead to an infection
Anyone under the age of 20 is generally not allowed to go in for such surgeries. Before the surgery, proper inferences are drawn to see whether the look demanded by the client will suit them or not. It is vital that one checks how aesthetic those changes look on the face before going in for the surgery.
Read more articles on Fashion & Beauty