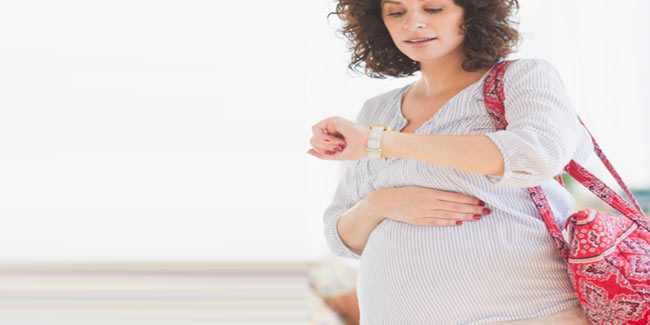 Pregnant women are often worried even with the slightest idea of travelling. Here is how to you can travel comfortably during pregnancy.
Pregnant women find themselves worried at even the idea of travelling. But, you must right away drop all your worries and fears. All you need for a comfortable and stress-free journey is knowing a few things beforehand.
A holiday in the hills can boost energy as well as improve our prospects of being happy and free of pregnancy complications. But, most women give up the idea even before they can fantasise a trip and so because of pregnancy. But, experts opine that pregnancy should not be considered an obstacle in your vacation plans. In fact, it can bring you a lot of pleasure.
#Be Prepared
First, carry your medical records (particularly prenatal reports), medication and first-aid kit with you when you are travelling. Make sure you have your doctor's contact number so that you can contact him/her during any emergency.

If you will be away for more than a week, make an appointment with your doctor. Ask him/her if you need minerals and vitamin supplements. Also, you must consult your doctor about the vaccinations to be taken and drugs to be avoided.

If you are to travel by air, leave early for the airport. Locate the pick-up and drop area for special passengers beforehand.
#Stretch

Regularly
Sitting in the same posture for long hours may contribute to soreness, stiffness and blood clots. Stretch yourself every half an hour.
#Stay Hydrated
You must drink plenty of water when you are expecting. During pregnancy, your body needs lots of fluid. So, make sure that you carry a water bottle. Remember that thirst is not always an early signal of your body's demand for fluid. In fact, thist is a sign that warns you of dehydration. Avoid caffeinated beverages and aerated drinks.
#Healthy Snacking
If you begin to feel hungry between meals, abstain from snacks that are high in fat and/or sugar. You may carry dried fruits, nuts and fresh fruit juices. Also, healthy snacking keeps one well-nourished, easing the annoying pregnancy symptoms that are related to blood sugar levels. Eating right while travelling can relieve uneasiness and fatigue.
#Wear Comfortable Shoes and Clothes
Your footwear largely contributes to your comfort level while travelling. Make sure you wear supportive shoes and you may even add foot comfort pads for additional comfort. You must frequently stretch your feet, rotate your ankles and wriggle your toes for improved blood circulation. Also. wear comfortable clothes and as per the weather.
Travel can ensure that you have a pleasurable time despite the symptoms of pregnancy being a menace at times.
Read more articles on Pregnancy and Travel.