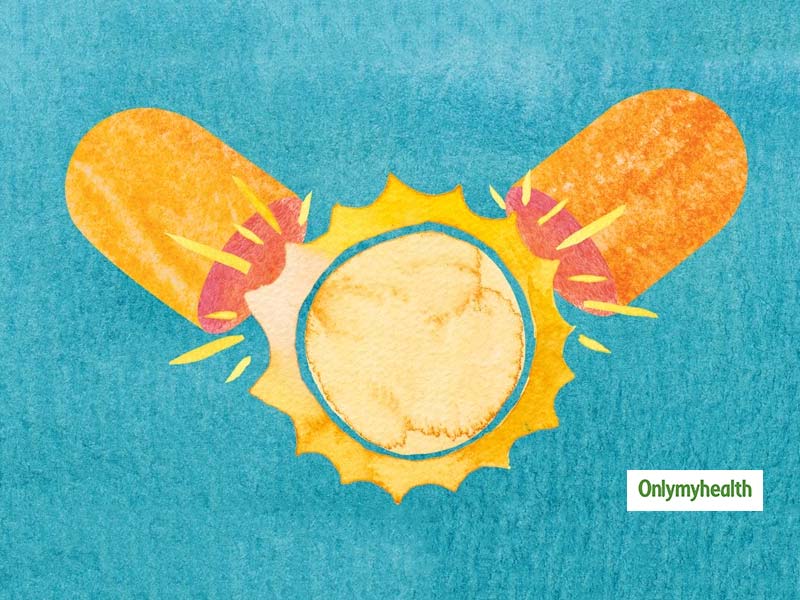 It is essential to consume vitamin D to keep bones strong. It not just makes our body strong but also keeps our immune system healthy with it. Sunlight is the best source of vitamin D. Apart from this, there are many other food items in which you can get enough amount of vitamin D. But, why not make the most of the free source of Vitamin D, which may not require anyone popping extra pills for that dose of Vitamin D? Absorption of calcium in the body, improving immune system for immunity, proper operation of bones and nervous system are done through Vitamin D. Lack of Vitamin D also increases the risk of diseases like obesity and cancer.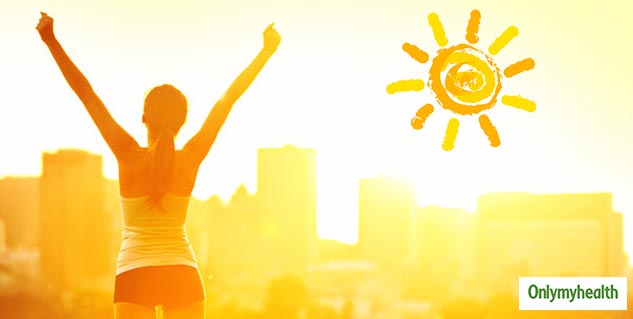 Why Is Vitamin D Essential?
Vitamin D is the most important of all the vitamins needed for the body. Vitamin D is essential for balancing calcium and phosphorus in the body. Vitamin D helps absorb crucial nutrients from the digestive system. The body needs vitamin D to absorb nutrients through food. Vitamin D also works to protect the body from infection. Vitamin D is also beneficial in increasing the body's resistance. Vitamin D is also necessary for the functioning of the nervous system, muscles and nerves. But simply going in the sun may not help you reap maximum benefits. Read below to know how to get maximum sunlight from the sun:
Also Read: Keep Up With Vitamin D As Its Deficiency Can Make You Susceptible To COVID-19
How To Take Vitamin D From the Sun?
Best Time To Go Out: If you think anytime you go out in the sun will help you get maximum sunlight then you're mistaken. As per experts, the best time to get maximum Vitamin D from sunlight is between 10 am to 3 pm. The reason behind this is the intense ultraviolet rays during that time. More exposure to sunlight apart from this time frame can contribute to the risk of skin cancer too. Those who are at risk of skin cancer should be cautious and consult a specialist before trying this.
Which Body Part To Expose Sunlight To? Vitamin D in the body is formed with the help of cholesterol in the skin. Hence, the skin exposure should be more to get maximum vitamin D. Ensure that your arms, back, abdomen, back and legs are exposed to sunlight. But, do not forget to wear eye masks or goggles as eyes can get sunburnt too.
How Much Time Is Required? The Vitamin D Council says that light coloured skin people need to be under the sun for around 15 minutes, while those on a darker side would require more time. Excessive intake of vitamin D to children can cause symptoms such as muscle stiffness, irritability, difficulty in walking and difficulty in breathing.
Foods For Vitamin D
Apart from these hacks, various food items are a must in the diet to fulfil Vitamin D Deficiency. Some everyday food items packed with Vitamin D are as follows:
Milk: It contains plenty of vitamins A, B, D, E and K along with calcium, iron, magnesium and phosphorus.
Orange Juice: Most people will be aware that orange juice contains vitamins A, B, C, E along with calcium, iron, zinc, magnesium and phosphorus. Apart from this, vitamin D is also found in plenty in it.
Mushroom: Mushrooms are packed with vitamin D and is an excellent source for the vegetarians.
Cod Liver Oil: This oil is said to have various nutrients, and is effective in treating multiple diseases.
Also Read: Is Staying Indoors Affecting Your Vitamin D Count? Here's How You Can Get Vitamin D While At Home
Is Too Much Sunlight Harmful?
It is commonly and rightly said that too much sunlight could be extraordinarily harmful. Still, regular exposure to sunlight is a must to naturally take the maximum amount of sunlight required for a healthy mind and body. And, sitting by a window side and thinking that you will get sunlight is a myth as windows cannot penetrate the UV rays. But, not thinking that eyes are safe from the sun rays, then you are highly mistaken. So, before stepping out, do not forget to wear those glasses.
Read more articles on Mind & Body