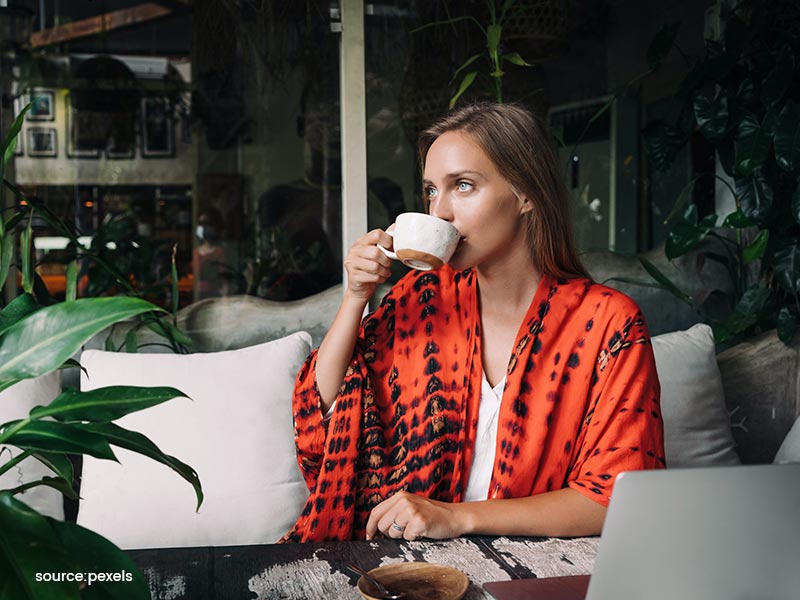 Depression is one of the leading mental health issues which is being faced by huge number of people throughout the nation. Depression can be caused by a number of factors and affect how you feel, act or gain interest about a particular issue. It can be termed as general feeling of sadness. People often drink tea to elevate their mood and keep themselves fresh. Even though the tea which majority of people consume is not herbal tea but still it gives a calming sensation to people. Hence today, we have come up with 5 types of tea that can help you to elevate your mood as well as reduce or prevent depression. Drinking tea might help you with symptoms of depression but it does not eradicate it totally, hence it is important to consult to an expert if you have depression.
5 Teas To Help You In Depression
1. Chamomile Tea
This tea is made up of flowers which give it a very distinctive taste. For obvious reason the flower used in chamomile tea is extracted from chamomile plant. This tea is famous to induce relaxation in the body and help to relieve stress of depression. Constant stress increases severity of depression, hence this tea can significantly reduce symptoms for depression and anxiety. Chamomile tea has great anti-oxidants that affect the neurotransmitters present in your brain receptors that relax the person and improves sleep as well. Chamomile tea can be had before going to sleep or after breakfast.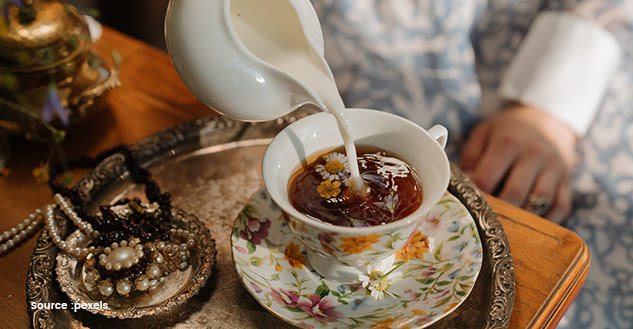 2. Green Tea
Green tea is vouched heavily to reduce depression and anxiety symptoms from a person. It is one of the healthiest drinks that is taken by people in large numbers. Green tea is filled with antioxidants and antibacterial properties that has benefits like-
You can have green tea twice in a day for maximum benefit. It is best to have green tea in the morning before having breakfast as an alternative of regular tea. Green tea might also help you to release anxiousness and anxiety. It is high in caffeine and L-theanine amino acid that is very beneficial for reducing depression. According to a study, older people who have regular tea had decreased number of depression characteristics and it increased their dopamine levels as well.
Also Read- 7 Tips To Get Rid Of Garlic And Onion Breath
3. Lemon Balm Tea
This tea is also specific in its taste and flavour. Lemon Balm tea is extremely beneficial because it has high levels of antioxidants that is known to reduce stress levels in humans. This tea belongs to the mint tea family and offers great combination of taste and freshness to the person. According to study in Neuro-chemical Research, lemon balm tea has been proven affective in increasing GABA levels in the body. It also decreases corticosterone levels which release anxiety and chemicals related to it from the brain. Lemon balm tea can show its affect in 15 days of regular consumption, it reduces moderate anxiety and depression. Other function of this tea is to reduce sleeplessness and improve cognitive function of the person. Lemon tea has calming effect on the person which makes it great to have before going to bed.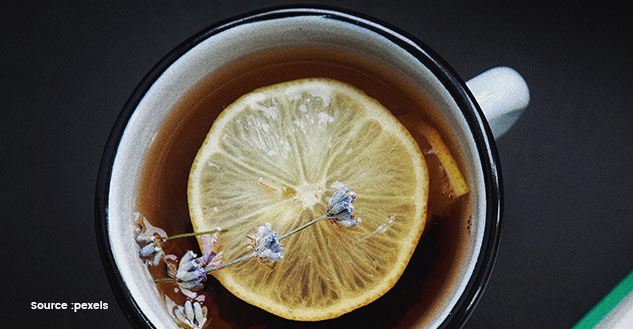 4. Ashwagandha Tea
This tea is recommended heavily by people and is treated as an herbal medicine as well. Ashwagandha is known to manage stress levels and other mental health disorders. It helps to improve a variety of functions like-
Boosting brain function
Helps reduce anxiety and depression
Lowers down blood sugar levels and cortisol level in the body
Other than that it is also helpful in improving immunity which increases dopamine levels in the body that reduces stress hormones as well as depression symptoms. It is one of the herbal teas that have many benefits on health.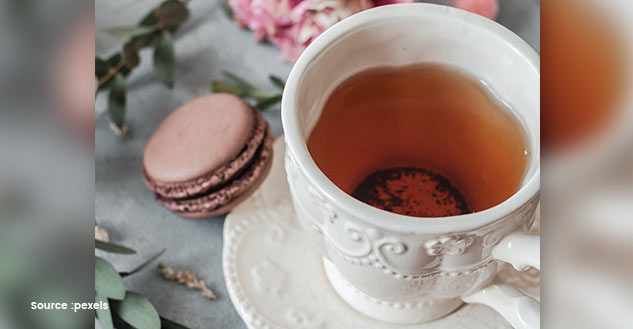 5. Ginseng Tea
Drinking this tea can be very beneficial to reduce depression and anxiety from the body. Gingseng tea reduces the feeling of fatigue which leads to depression and is quite effective against hormonal or office-stress. You can have this tea anytime in the day, but it does have a bitter taste that later gives a carrot like flavour at the end. Gingseng tea has been quite effective in improving mood and boosting cognitive function which improves the problem of depression. You can add little milk in gingseng tea if you find it bitter and tasteless.
Also Read- Tips To Tackle Work Anxiety While Working from Home Post Pandemic
Conclusion
Drinking tea can be quite beneficial of you are suffering from mild or moderate depression. There are 5 major teas that help in reducing the symptoms of depression from a person. However, it is only helpful in reducing symptoms and not eradicating the mental health disorder. Consult your doctor once before consuming any of these teas for surety. Five tea that help reduce depression are chamomile tea, green tea, ashwagandha tea, gingseg tea and lemon balm tea. All these tea have different benefits and target body in variety of manner. But the whole idea is to reduce depression and bring down the symptoms of depression to help the person gain natural health again. Try these 5 types of tea to elevate your depression.
Read More Articles on Mind and Body