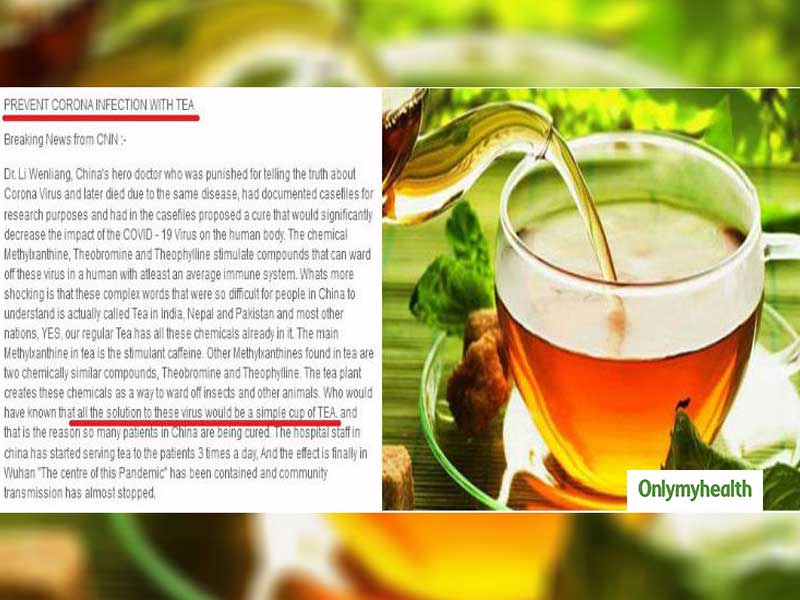 Now India is in a lockdown state for 21 days! Hence, to stop the range of the COVID-19, there has been lots of information given on how to stop the disease. Coronavirus cases are increasing all over the world, but their treatment has not been found yet. Meanwhile, a post on social media is becoming quite viral, claiming that coronavirus can be treated with tea. Twitter handle of CNN Breaking News was investigated to examine the viral claim, but no such news has been shared there. Also searched the internet, but there has been no such report, stating that Dr Li Wenliang had done any such research.
What is in a viral post?
The viral post states that China's hero Dr Li Wenliang, who was punished for telling the truth about the coronavirus and later died of the same disease (studied some cases) suggested that the chemical components needed to treat the coronavirus were found in tea. Tea can significantly reduce the effects of COVID-19 virus on the human body. After this, the hospital staff in China is now giving tea to Corona patients three times a day. This post is being widely shared on WhatsApp, Facebook and Twitter.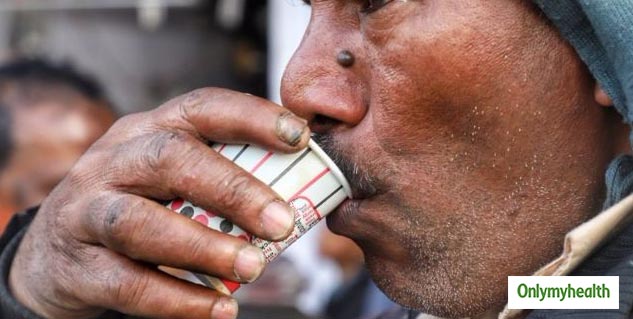 Besides, the official information checking Twitter handle of the Press Information Bureau has tweeted that there is no evidence that tea can cure coronavirus.
Also Read: WHO Suggests Some Fun Ways Stay Active During Quarantine
Tweet:
No! There is no evidence to prove that Tea can cure #Coronavirus

Beware of #Fake remedies spreading on social media that purports to offer ways of combating the coronavirus.

For authentic information on #CoronavirusInIndia, follow : @MoHFW_INDIA and @PIB_India pic.twitter.com/TiiiN2B1yC

— PIB Fact Check (@PIBFactCheck) March 25, 2020
Also Read: Can Blood Of Coronavirus-Recovered Patient Treat The Infected?
Sipping tea!
"Who would have understood that a single mug of tea would be the solution to this novel coronavirus." Liked and shared on social media (false claim) - applies to the Chinese physician Li Wenliang (who was honoured as a hero for his struggles to establish the alarm about the COVID-19 first on in Wuhan, and who later succumbed of the virus).
Methylxanthines are indeed found in coffee and chocolate, as well as in tea. Dr Li Wenliang was an optic specialist, rather than a specialist on viruses. However, in February, news reports in China also pulled up on the case that tea could be utilised to prevent the novel coronavirus but said it was not correct.
Read More in Miscellaneous