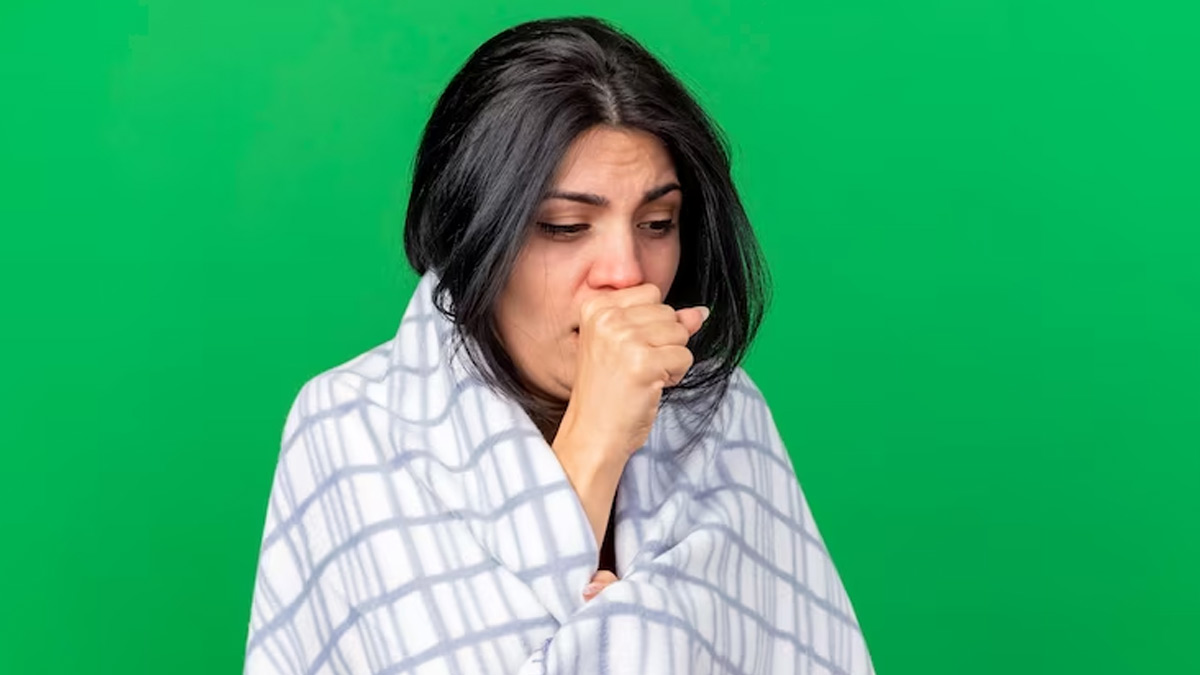 The H3N2 influenza virus is spreading rapidly across the country. The patients are complaining its symptoms are flu-like and last for 5-7 days.
So far, the main reason for the rapid spread has been found to be an abrupt change in weather from extremely cold to hot.
As per media reports, two people in India have died due to the H3N2 virus, one in Karnataka and one in Haryana. Till date, 90 cases of this virus have been recorded nationwide.
In an interaction with the OnlyMyHealth editorial team, Dr Kirti Sabnis, Infectious Disease Specialist, Fortis Hospital, Mulund & Kalyan, explained more about the H3N2 virus.
What Exactly Is H3N2 Virus
The H3N2 is a subtype of Influenza A virus. Although its death rates are lower than COVID-19, the infection can cause significant morbidity and post-viral side effects.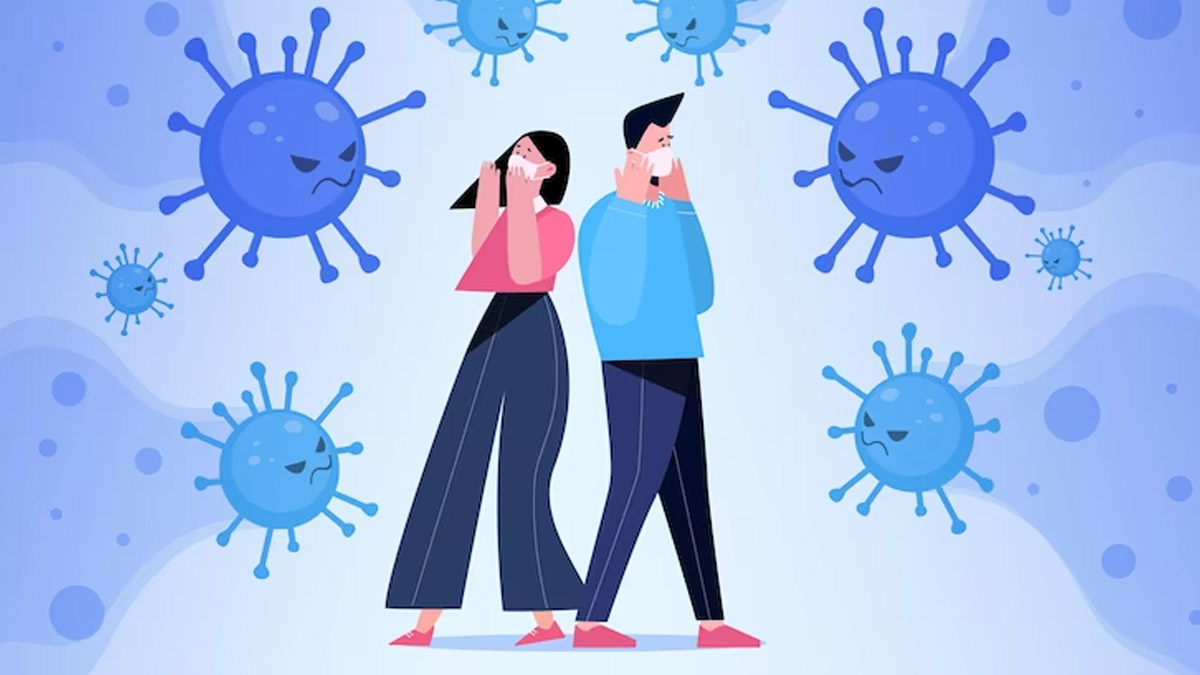 According to the Centers for Disease Control and Prevention (CDC), influenza viruses that usually circulate in pigs have been discovered in humans as well, and they are called "variant" viruses. In July 2011, the Influenza A H3N2 variant virus commonly known as "H3N2v" virus was found in humans. In 2010, these viruses were identified in pigs in the United States. In 2011, 12 H3N2v human infections were discovered.
Also read: Seasonal Influenza: Symptoms And Home Remedies
In 2020, a study published in the journal Nature Communications discovered that the strains of the virus had substantially altered over the last five decades, as infants born in the late 1960s and 1970s became infected with it.
Symptoms Of H3N2
Its symptoms are similar to those of the common flu. Some common symptoms are as follows:
Fever
Cough
Body soreness
Headache
Sore throat
Runny or stuffy nose
Excessive exhaustion
In rare cases, nausea, vomiting, and diarrhoea are also reported.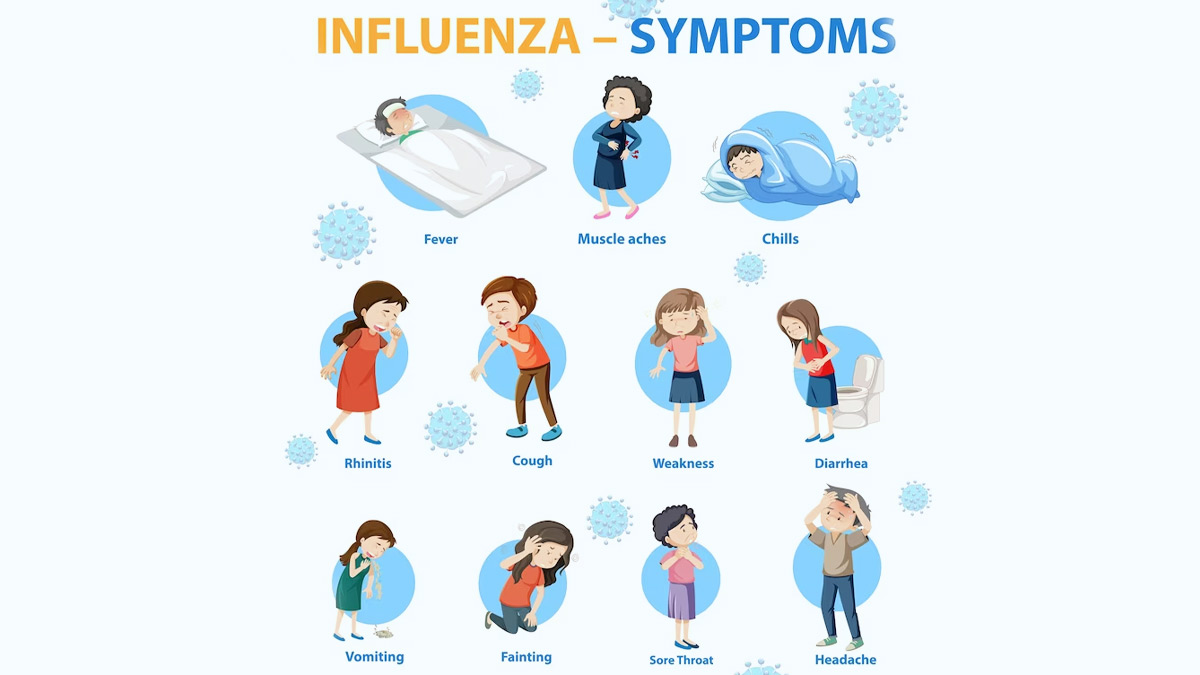 H3N2 mostly lasts for five to seven days, and the fever disappears after three days. However, a dry cough can persist for up to three weeks. Like other flu viruses, the vulnerable age group for this virus as well is people who are less than 15 years and more than 65 years.
Also read: Bird Flu In India: Tips And Precautions To Stay Safe From The Avian Influenza
People with low immunity,due to various reasons, are more commonly and severely affected with this virus.
Treatment
The treatment is mainly symptomatic that involves taking proper rest, drinking lots of fluids and medications to lower down the fever. If a patient has some severe symptoms or is at high risk of complications, the doctor may also prescribe antiviral medications that should be started within the first 3 to 4 days of illness.
As per the researchers, the seasonal flu in India (January-March and in Monsoon) caused by H3N2 virus, would diminish after March.
H3N2 Do's And Don'ts
To avoid infection, the government advises to follow Covid guidelines and hygiene standards.
Wear a mask and avoid crowded places for the time being.
Cover nose and mouth while coughing and sneezing.
Do not touch the eyes and nose repeatedly.
If you have fever and body pain, take paracetamol.
Avoid shaking hands with each other.
Do not spit in public places.
Do not take antibiotics, unless the doctor tells you to do so
Image credit-- FreePik