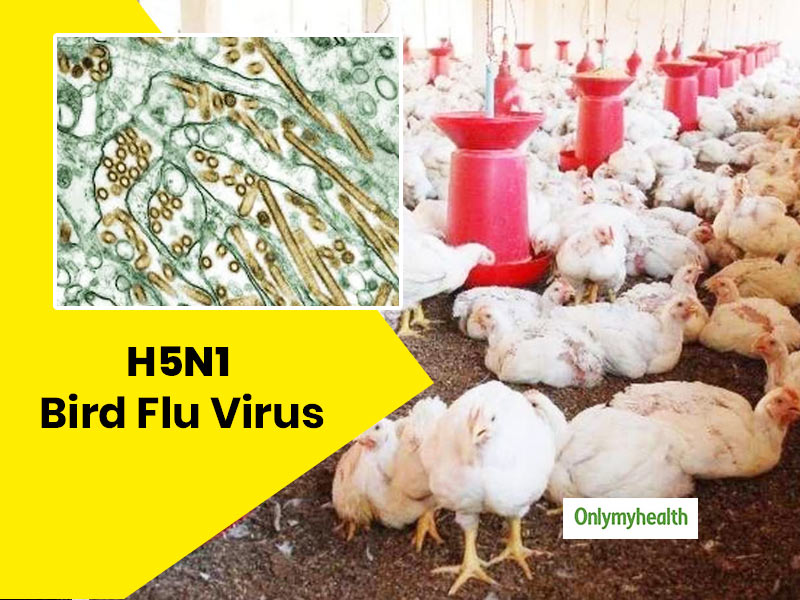 As we gather hope with the coming of the novel coronavirus vaccine, another health crisis rings an alarm. In the past few days, there have been records of another avian flu or bird flu scare in Madhya Pradesh, Rajasthan, Maharashtra, Himachal Pradesh and Kerala. It all started when reports started flooding (in December) in dead birds from the sky in Bhopal (Jhalawar) and some other regions from MP and Rajasthan. A similar phenomenon was witnessed in Kerala and Himachal Pradesh too. On 11th January, Maharashtra alone reported 800 chickens in Murumba village due to bird flu. The (BMC) Brihanmumbai Municipal Corporation of Maharashtra has issued guidelines on safe disposal of cadavers. As per the guidelines, dead birds are predisposed of by burying in a hole after layering them with limestone to avoid scrounges from cleaning them up. Maharashtra also launched its first culling exercise in fifteen years wherein between four thousand to five thousand poultry birds were culled in Latur district of Maharashtra.
An "alert zone" has been revealed in a ten-kilometre radius around the Ahmedpur area in Latur after two-hundred birds, were found dead including 130 hens. According to the alert zone norms, no vehicle will pass through the place, and the transportation of birds, poultry, feed, animals, and manure etc. will be banned. The central government has announced that the areas where bird flu deaths are being reported need to be collected from them. The officials have also started a drive to identify those with speculated flu signs and symptoms in the region. With all this floating news, the most significant fear that looms is how much should we worry about the avian flu or bird flu epidemic? And how much can the bird flu epidemic impact humans? Here are the answers to your questions.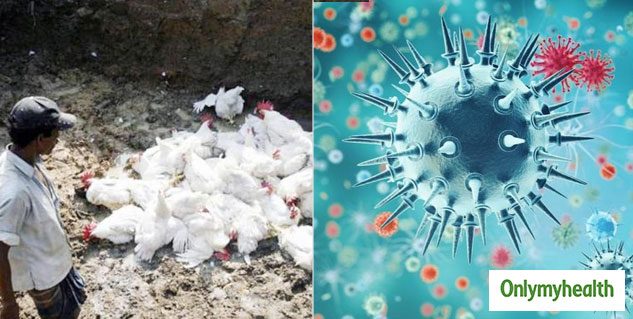 WHAT IS AVIAN FLU OR BIRD FLU?
Avian influenza is the condition caused by disease with Type A viruses, Avian (bird) Influenza (flu). This is said to occur spontaneously among wild aquatic birds worldwide and can infect other animals, birds and domestic poultry, as per the Centre for Disease Control. According to the (ECDC) European Centre for Disease Prevention and Control, H5N5, H5N1 with H5N8 are the most generally reported flu viruses among birds. In 2013, a report was published in the British Medical Journal (magazine), which raised fears about the risk of becoming an epidemic of bird flu. Researchers at that time said that the discovery suggests the possibility of the virus becoming an epidemic.
Also read: 5 Types Of Foods That We Should Totally Eat To Recover Well From Chickenpox
BIRD FLU: DOES IT AFFECT HUMANS?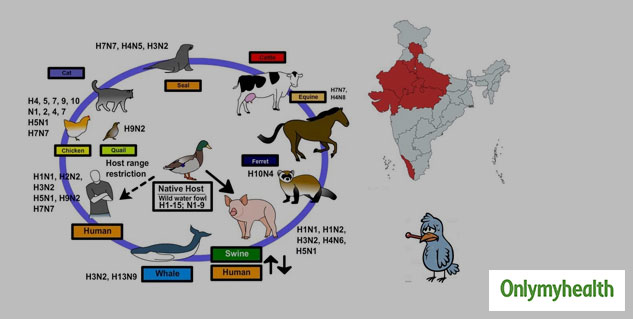 As per the Centers for Disease Control and Prevention (CDC), Avian flu viruses do not usually infect human beings. According to Mayo Clinic, such an infection is rare; only sporadic cases have been reported since 2015. However, if it does infect a people, illness is generally mild, can require ICU care in few patients. It is sporadic to have human to human transmission of the same. Between 2003 to 2019, the WHO confirmed 861 human cases of H5N1 worldwide, of which 455 deaths were recorded although not from India. Which strain of bird flu is more dangerous? About 15–16 strains of bird flu, including H5N1, H5N8, H7N3, H7N7, H7N9 and H9N2 etc. Although the infection of the H7N9, H7N7 and H9N2 strains of bird flu in humans is rarely seen, the H5N1 strain infects the most humans and is also very dangerous.
WHAT ARE THE COMMON SIGNS OF BIRD FLU AMONG HUMANS?
The common symptoms include:
Shortness of breath
Muscle aches
Sore throat
Headache
Cough
Fever
HOW CAN SOMEONE CONTACT THE AVAIN OR BIRD FLU VIRUS?
People can contract the avian or bird flu virus by bird droppings or close contact with birds. Some people have caught the virus from plucking or cleaning infected birds. It is also quite possible that people can contract the virus while bathing or swimming in water contaminated with infected birds' droppings. In 2006, there was also news of a rapid spread of bird flu in Turkey. In January this year, two people died due to H5N1 (a strain of bird flu) virus while 13 people were confirmed to have the disease. At that time, a UN body had predicted that Turkey's bird flu disease could take the form of an epidemic, threatening its neighbouring countries. However, nothing like this had happened.
SHOULD WE STOP EATING EGGS AND CHICKEN?
According to (FAO), a UN Food and Agriculture Organization, joint statement and the World Health Organization (WHO) issued to national food safety authorities, chicken and other poultry are safe to eat if cooked properly. However, the sources said that no birds from flocks with the disease should enter the food chain. As per the World Health Organization (WHO), thorough cooking of poultry products at or above 70°Celsius is crucial, so absolutely no meat remains red and raw, with outbreaks in poultry in areas, it is a safe measure to kill the H5N1 virus. This ensures no active virus remains if the live bird has been infected and inadvisedly joined the food chain. Till date, there is no epidemiological evidence that people have become infected after eating contaminated poultry meat that has been adequately cooked in its paramount to maintain acceptable hygiene practices and stay alert on the symptoms.
Also read: Natural tips to prevent Chickenpox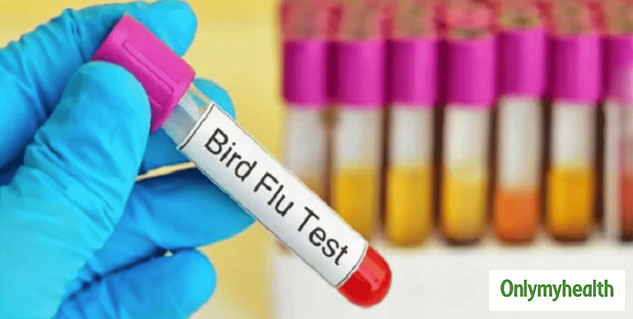 WHO: GOOD HYGIENIC PRACTICES TO REDUCE EXPOSURE TO THE BIRD FLU OR AVIAN VIRUS
To avoid contamination, separate raw meat from ready-to-eat or cooked foods. Do not use the same knife or same chopping board. Do not handle both cooked and raw foods, do not place cooked meat back on the same surface or plate before cooking or without washing your hands in between. Do not use soft-boiled or raw eggs in food preparations that will not be cooked or heat treated.
Absolute cooking of poultry meat will inactivate the virus. Either ensure that the poultry meat is "piping" hot, i.e. reaches 70°C at the centre of the product or that the heart is not pink in any part. Egg yolks should not be liquid or runny.
Keep clean and wash your hands. Wash your hands wholly with soap after handling thawed raw or frozen eggs or poultry. Disinfect and wash all utensils and surfaces that have been in contact with the raw meat.
Do not eat raw poultry pieces, including raw eggs or natural blood from or in areas with outbreaks in poultry.
No birds from flocks with the condition should enter the food chain.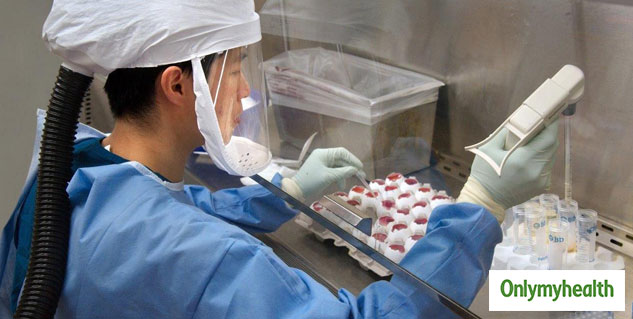 Conclusion
In India, coronavirus has already disturbed people, and now people are also worried due to increasing bird flu cases. So far from Kerala to Madhya Pradesh, Rajasthan, Himachal Pradesh, Gujarat, Haryana, Uttar Pradesh, Delhi, Maharashtra and Uttarakhand, the virus infection has been confirmed. However, to prevent its spread, Prime Minister Modi has asked all states to be careful. Bird flu is a viral disease that develops from birds to birds and sometimes even to humans. This virus proves fatal to most birds. Over five lakh birds have died due to bird flu in the last 15 days across the country. Kerala has declared it a disaster. The speed with which this disease is spreading has also led to fears that it may become an epidemic like a corona.
[With inputs from Dr Kirti Sabnis, (Infectious Disease Specialist, Fortis Hospitals, Mumbai)]
Read more articles on Other diseases