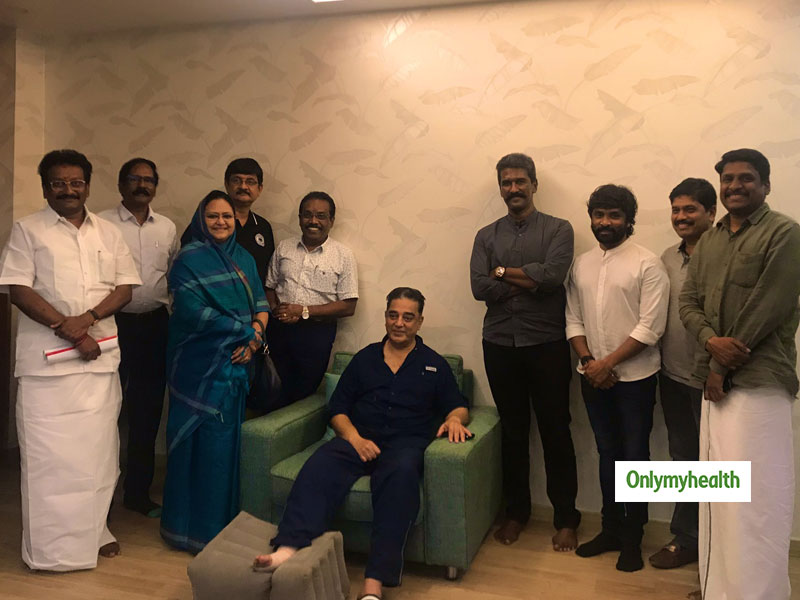 On November 22, actor turned politician Kamal Haasan was admitted to the Apollo Hospital for surgery of legs (Chennai).
Political leader and Tamil star Kamal Haasan was admitted to Apollo Hospital for leg surgery in Chennai. After being treated there, Haasan returned home yesterday (November 28) evening. In 2016, Kamal Haasan fell down the stairs in Chennai at his home. Kamal sustained a fracture in his leg and at that time, a titanium plate was implanted in his leg.
Thank you @CMO_Odisha for your wonderful hospitality & love. I'll always cherish this visit & our conversations. I've a lot more to imbibe from you & implement in my beloved Tamil Nadu. Odisha is a treasure trove in your good, able hands. My salutations to you & your team Sir.

— Kamal Haasan (@ikamalhaasan) November 19, 2019
After that, Haasan didn't get the time to get the titanium plate removed (as he got busy with work). Finally, Kamal got it done. The actor turned politician was admitted to the hospital on the 22nd of November. However, he was discharged yesterday evening after the successful movement of the plate.
Also Read: Can IVF Pregnancy Increase The Risk Of Gestational Diabetes?
Press Release regarding Nammavar Health.#Nammavar #MakkalNeedhiMaiam pic.twitter.com/Zt02v4yw18

— Makkal Needhi Maiam | மக்கள் நீதி மய்யம் (@maiamofficial) November 27, 2019
The official twitter handle of Kamal's political party re-tweeted pictures. The actor was seen with the hospital staff. A statement was also released informing about the steady health and successful surgery of the actor turned politician.
Also Read: Playing Board Games Would Make You Mentally Sharp Says Research
#KamalHaasan #Kamal @ikamalhaasan அறுவை சிகிச்சை முடிந்து வீடு திரும்பிய கமல்ஹாசன்...https://t.co/YR5nRam707 pic.twitter.com/0OZtuPrMzP

— Dinakaran (@dinakaranonline) November 28, 2019
According to sources, the doctors have advised Kamal to take a few more weeks. And after that, he can resume the shoot of 'Indian 2'. Currently, Kamal is working on Thalavan and Indian 2. According to reports, these are going to be Haasan's last two films. Moreover, post-release (and completion), Kamal will only concentrate on his political duties and party.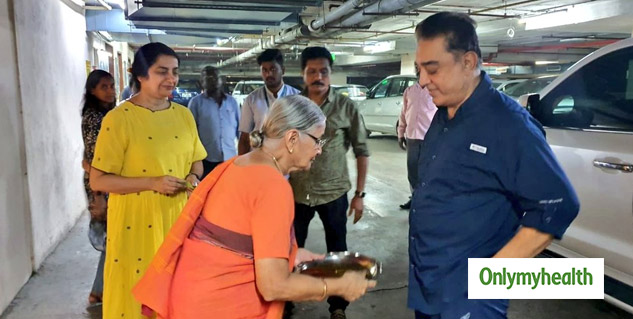 Recently, Kamal was part of a huge event that was established to mark his sixty years in the film industry. Stars like Vijay Sethupathi and Rajinikanth apart from several others were part of the event. A concert was also conducted by Ilayaraja where Kamal even hummed a few songs.
Read more on Latest Health News