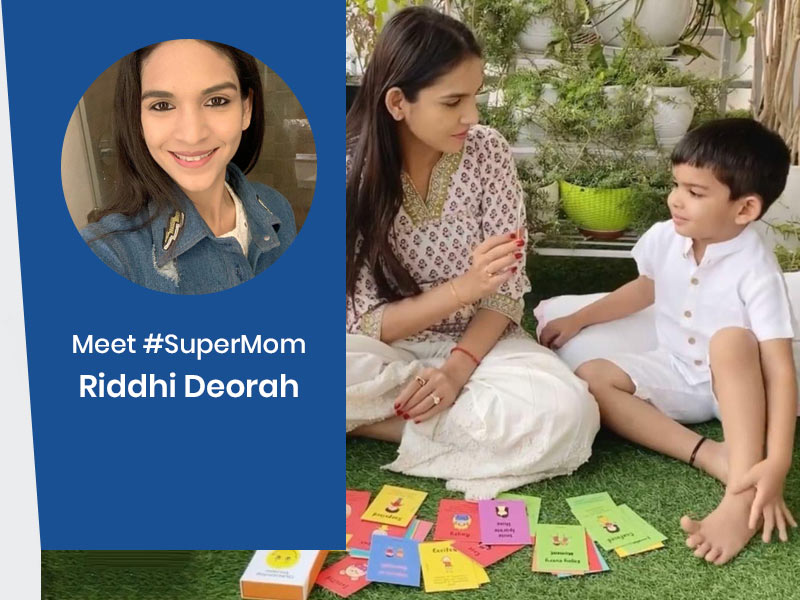 Parenting can be challenging, for both mother and the father. There are huge responsibilities that come along after giving birth to a baby. There are superpowers in every mother, which is why they are supermoms. A mother tries a lot to provide the best for her children right from birth. When we talk about a mom's life, it includes everything, from protecting us from difficulties to working around for our well being. Onlymyhealth has started a #SuperMom campaign wherein we will be introducing some fabulous mother influencers and invite them to talk about their perspective and ideas of styles of parenting. They will share fruitful tips that can help and inspire many other moms to plan their life in the best way there is.
In this series, we had a fun live session and an interesting chat with Riddhi Deorah, who is a mom influencer and a parenting coach. She gave us some useful tips that she herself has experienced over the years of being a supermom. Riddhi also answered the audiences' questions on tackling their child at home during lockdown, as this is the period that can have a negative impact on kids. Read this article further know about such helpful parenting tips.
How to care for your children at home?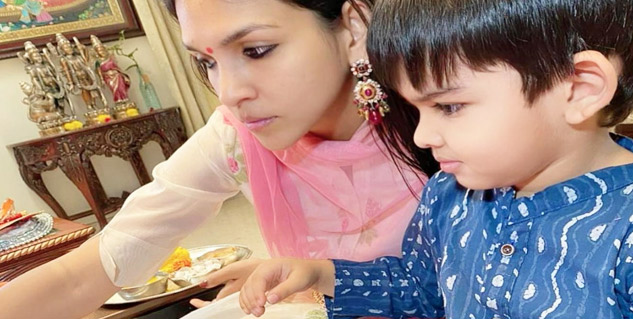 Parents can usually help their children in coping up with stress and anxiety that mostly gets triggered during lockdown. Motherhood is different for each and every mom out there. This road has a lot of challenges that includes handling the mental pressure, thoughts and all the habits of your child. If your 3-4 years old kid tends to get irritated on small things, then what should you do?
Mom influencer Riddhi says, that these children get irritated only when there is nothing to do for them or when things are not working according to their wish. In such situations, the parent should try and know the reason behind it. If something is bothering them or if it is something that they want. And, try to give them small day to day tasks such as keeping utensils on their own and going to the market with you. You can also make your child engage in simple indoor activities like dancing and painting. This will keep them busy and diverted. They also get irritated when they are not getting any attention.
Also read:#SuperMom: Meet Shubhreet Kaur Who Defines Modern Parenting Setting Example For Future
Tips for moms in the current situation of lockdown
Moms should take care of themselves and take proper rest instead of being on the clock for the whole day round
Some children got their first introduction of school through video cams and they never visited school, so it is important to teach them good habits and make them understand the importance of education
Make a time table for yourself and plan things in a way that makes your child a part of your daily routine
Do not think negative and talk all positive with your child. For example, avoid talking about what happened, Covid lockdown, when it will end, etc
View this post on Instagram
Managing motherhood and passion in life
Mom influencer Riddhi says that your life becomes different when you become a mother. But, focusing on management can help if you decide to be a mother or choose a job that you actually love. It was your decision to work for your passion then you should not complain and just try to mange you time.
Also read: #SuperMom Campaign: Meet Avantika Bahuguna, A New-Age Fit Mom Winning Accolades & Hearts
What is the hero method?
Bonus tip: You know the children learn things from their mother and any instances that the children learn is by just seeing you. Everything children learn is by just observing you and they also grasp the way you behave, when you get angry or sad. Therefore, you should keep your behaviour in check too. You have to change you communication style and you have to communicate with them differently. There is a method of communication called the hero method of communication. In this, you have to talk to your children with honesty, empathy and respect. You will get the desired outcome from them and they will follow all your rules.
Read more articles on Parenting tips