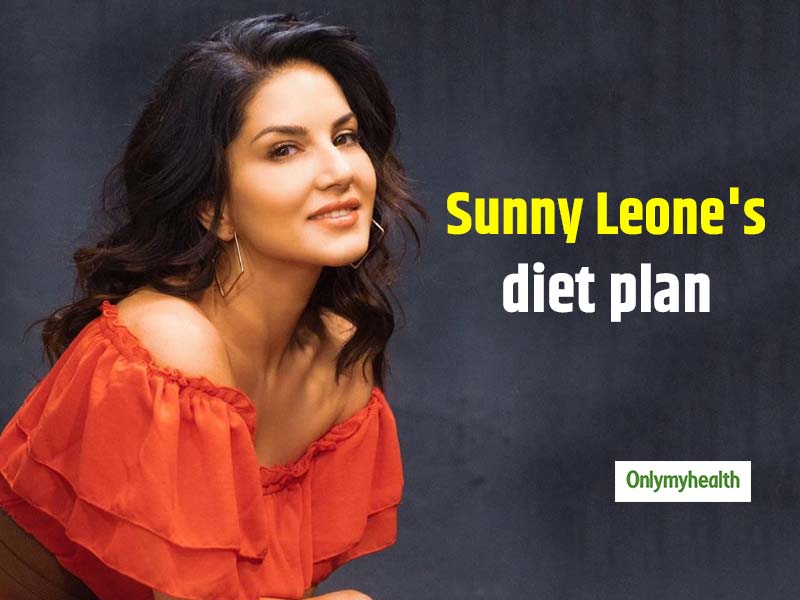 Sunny Leone made her mark in Bollywood very well. She has been doing many films and special appearances for many Bollywood movies. Her fit body has made many headlines in the past. She is very fit and works really hard for the maintain that fitness level. During an interview she revealed what all she consumes throughout the day. On the occasion of her birthday here are some inner details about Sunny Leon's diet plan.
Sunny says to control herself she just smells other's food and then let it go. She opts for raw foods and juices which can cleanse her body.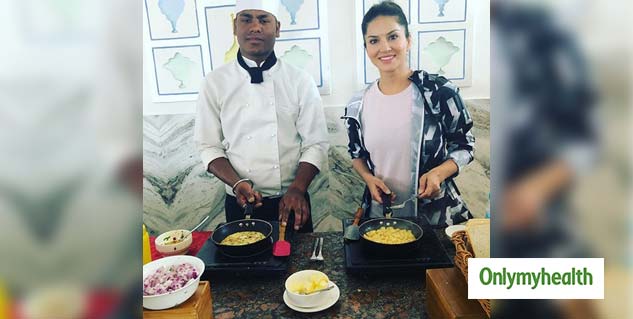 Sunny's breakfast:
Sunny Leone revealed that her favourite meal of the day is breakfast. As soon as she wakes up, the first thing she consumes is a big glass of coconut water or a glass of water with juice of one complete lemon mixed in it. She also mentioned that she drinks juice for breakfast and is trying very hard to quit coffee which makes her feel amazing and healthy. She also adds cinnamon and brown sugar oatmeal or apple cinnamon oatmeal to her breakfast. She gave a very clever trick to stop herself from overeating. She said that she chooses a small packet of her oatmeal which gives her a restricted quantity.
"I am an early riser and after my breakfast I workout every morning" says Sunny. Unlike others Sunny prefers working out just after breakfast and do not wait. She says that it works best for her because she feels very energetic just after breakfast.
When it comes to exercising, Sunny exercises everyday and never miss her exercise session. She recently tried her hands on yoga and found it very beneficial.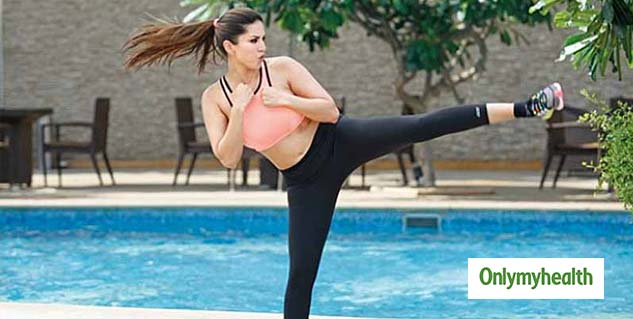 Sunny's lunch:
As per the diet plan which Sunny follows, she consumes fresh vegetables with little bit of vinegar, oil, salt and pepper. She also drinks juice with it.
Sunny's dinner:
For dinner she mostly consumes the same things as lunch but sometimes she also prefers vegan recipes.
Also read: Is water the secret behind Aamir Khan's great physique? Here is what Aamir Khan revealed
What about the cheat day?
Cheat day is something which Sunny cannot resist as well. She said that she dig into a cheat meal whenever she feels like, there are no fix days.
Sunny's healthy snacking idea
Sunny does not believe in snacking but if she wants to eat something as a snack she chooses popcorn with no butter and salt.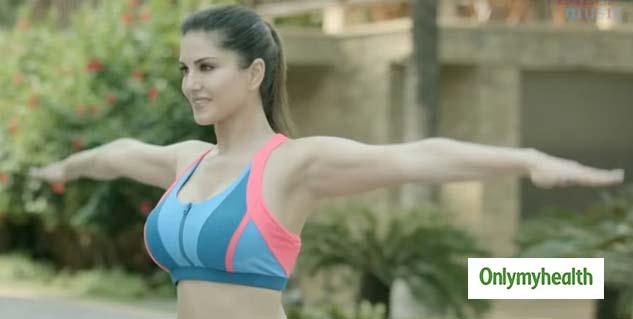 How to prepare for a long hectic day?
Sunny also gave tips on preparing yourself for work or a hectic day. She tries to eat healthy as much as possible. "I always make sure that I eat healthy so that I can fit into the required dress anytime," said Sunny.
Also read: 5 Bedtime Drinks Which Can Help You Lose Weight
She also gave health tips for youngsters to motivate them to reach their fitness goal. She mentioned that they should exercise regularly to stay healthy. There should be no reason to over consume calories. She also advised young girls to love their body and the their sizes and should not starve themselves to reduce inches. Young girls should also treat their bodies as temples.
Read more articles on Diet and Fitness.