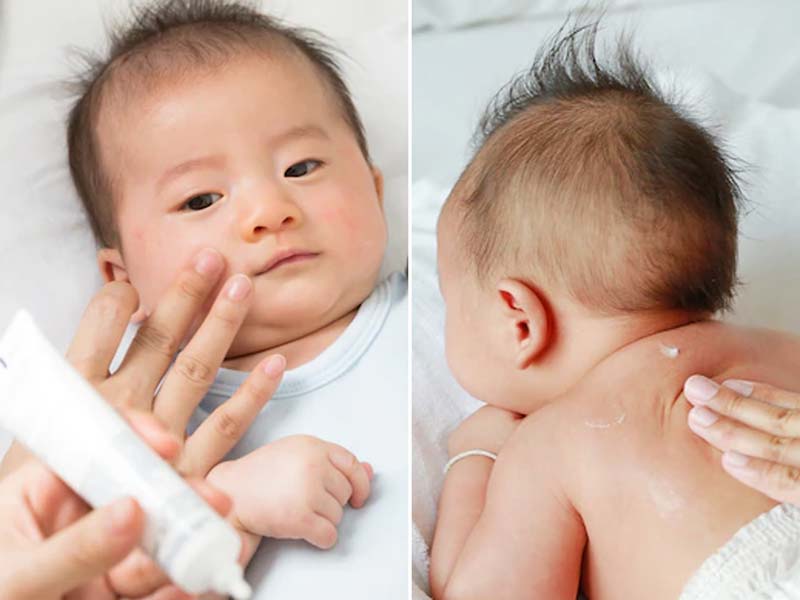 Summers are harsh not only on adults but also on babies. Even if you keep them protected by covering them and keeping them indoors, their skin does get affected by the weather. A lot of babies become cranky and irritated during summers because they are unable to bear the heat and skincare issues that follow. Since they are dependant on parents, we need to ensure their comfort during hot day. If you are a new parent who don't know how to make skincare routine for babies during summer, refer to this article for some helpful tips.
Summer Skincare Tips for Babies
Summers are meant to be taken care of well. You cannot escape the heat but prevent the problems that are probable to arise. Scroll down to read ideal skincare routine for babies during summer season.
Regular bathing
We understand that a lot of parents hesitate in bathing their little ones fearing that they might fall sick but you must bathe them daily during summers. Just like how we adults feel fresh and relieved after a good bath in summers, you tot also needs it. This will not only prevent skin infections that are highly likely to arise during summers but it also makes them comfortable.
All you need to do is measure the temperature of water before bathing your newborn. It shouldn't be too cold or too hot.
Bathe your baby. You can skip soap and shampoo daily. Just water bath is enough.
Pat dry baby's skin and not rub it to prevent friction.
Apply baby cream and lotion to prevent dryness.
Comfortable Cotton Wear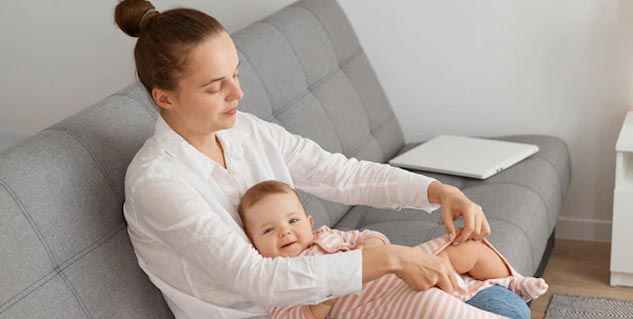 One of the best hack to combat summer heat is by wearing comfy clothes with breathable fabric. There is nothing better than cotton when it comes to summer comfort.
Do not load up your child with clothing during summers unless required.
Avoid flashy and heavy clothes as this can cause irritation and redness in them.
They might become sweaty that increases their risk of skin infections and rashes.
Keep them hydrated
How can we forget hydration when talking about summer skin care for toddlers. Keeping them hydrated is essential to promote skin health and reduce the risk of skin problems. Even if baby is not feeling thirsty, you must feed them. Besides, some parents think that the baby is not sweating which means it is well hydrated. This is not right. It is essential to make them drink water and juices(after six months) to promote hydration.
Also Read: 10 Common Health Problems Among Newborns And Infants
Stay Indoors
This is indeed the best step you can take as summer skincare tips for babies. When they are kept indoors, away from heat and sun exposure, they are less prone to getting summer skin problems. However, we would like to mention that do not keep them in air-conditioned spaces for longer times. Their skin gets used to the temperature and when you take them in warmer environment, they begin to sulk. Also, AC makes the skin dry by sucking all the water which is equally catastrophic as keeping them out in the sun.
If you need to take them out, make sure to cover them with a cotton cloth.
You can also keep them in carrier covered with an umbrella to prevent direct sunlight.
When you see the baby sweating, take immediate steps.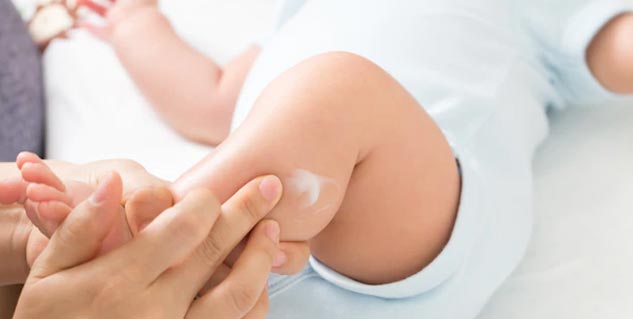 Moisturize and Watch Out For Sunburns
It is essential to moisturize your baby's skin regularly to promote soft, smooth skin. This helps in preventing dryness and improving their skin's condition.
Make them wear full-sleeved cotton cloth to prevent heat rash.
You can get baby sunscreen for your tiny tot and apply it before going out.
These are some tips for skincare for babies that can help parents take care of their child. These are basic tips that anyone can follow and suit every child. You can consult paediatrician for more information.
Image credits- freepik