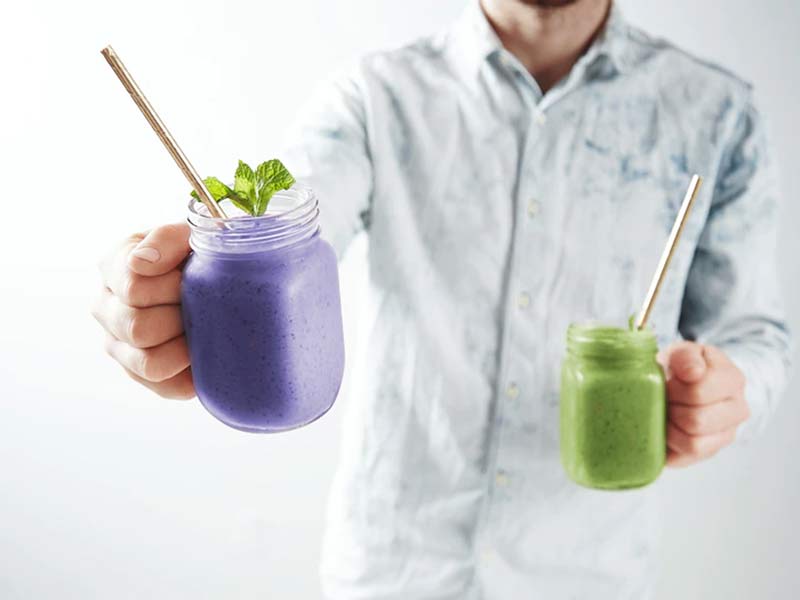 Who doesn't love to have a chilled glass of milkshake in the scorching summer heat. This not only quenches your thirst but also makes you feel full. Most people like to eat less or don't feel like eating in summers and so, milkshakes are the best meal replacement to keep you energetic without feeling stuffed. Most of the fleshy fruits can be made into shakes but summers demand hydration and cooling effect without compromising on taste. So, here we have five super refreshing milkshake flavors to satiate your thunger(thirst+hunger)!
Mango Shake
Talking about summer milkshake flavors, indeed the first name to pop up in our heads would be mango shake. This is the ultimate solution for summers as mangoes are summer fruits and everyone loves to gorge on these in any and every form possible. However, some people do not eat mangoes as they experience breakouts because of the heating effect of mangoes. If you too fall in that category, have mango shake. This will counter the heat influence of mangoes making this the delicious summer drink.
To enhance the flavors and make it more rich, you can add chopped dry fruits like cashews, raisins and cherries.
Also Read: Craving Ice Creams In Summer? Make These Low-Calorie Fruit Popsicles at Home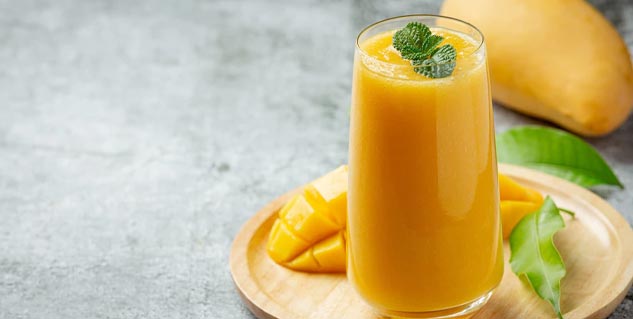 Berries Shake
If you are a berry fan, you must try berry milkshake. We bet, you will love it. Even though berries are not cultivated in summers, you can still get them in frozen form from supermarkets. Strawberries, blueberries, raspberries, all are available as frozen and you can store them in your fridge to enjoy some whenever you feel like.
To make berry milkshake, have mixed berries or any berry of your choice.
Put them in a blender jar.
Add milk and some ice cubes.
Berries are sweet but to make your shake sweeter, you can add sugar, honey or stevia, whatever you prefer.
Blend well and enjoy!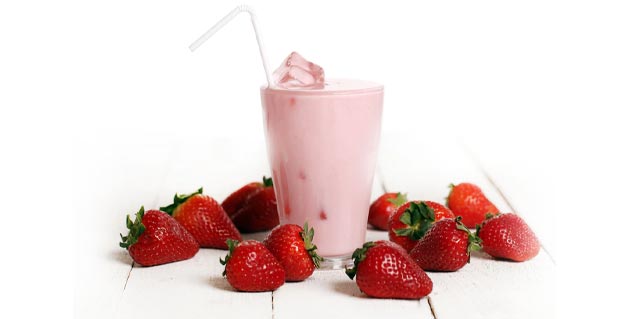 Mint Chocolate Milkshake
Mint is the supremely refreshing flavor that you need in summers to calm your mind and body. Having icy cold mint lemonade when you come home will unwind your stress of the day. This is equivalent to water but what to do when you feel thirsty and hungry at the same time? Have mint chocolate milkshake. Refreshing mint, satiating milk and tempting chocolate, if this combination hasn't made your mouth watery, nothing can! Here is how to make mint chocolate milkshake at home:
In a blender, add a few fresh mint sprigs. Alternatively, you can also use peppermint extract.
Now add a scoop of vanilla ice cream, two cups of milk and some ice cubes.
Add chocolate syrup or your favorite milk chocolate, as per your preference.
Now, blend everything to get a glass of mint chocolate milkshake.
Oreo Milkshake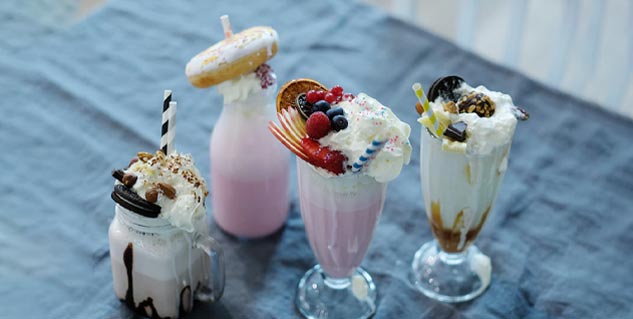 Are you an oreo fan? We can hear a silent yes from you. If you like to indulge in oreo biscuits anytime, any day, every day, we suggest you to try oreo milkshake. This is an extremely sweet milkshake that doesn't require many ingredients. Just milk and Oreo biscuits!
Simply add some crushed oreo biscuits in a blender.
Add milk according to the milkshake consistency you want.
Now put some ice cubes and blend everything.
Your refreshing oreo milkshake is ready to be consumed.
Chocolate Banana Milkshake
Lastly on our list is the basic banana milkshake but with some chocolate. Banana is the economical fruit that is available throughout the year. You can have 3-4 bananas and call it a meal. If you love banana, you can have this banana chocolate shake. Just blend a banana with chocolate syrup and a little bit of sugar with milk.
These are five milkshake recipes that are apt for summers. You can make many more by modifying the recipes and choosing your favorite fruits to make delectable milkshakes.
Image credits- freepik