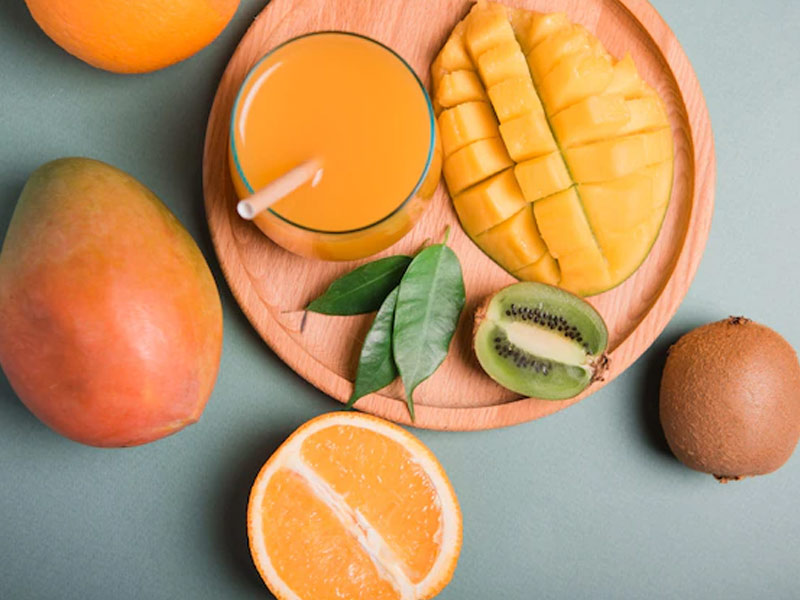 India is a tropical country and summers here can be very health excruciating. With over 40 degrees outside, to beat the heat one needs to be well hydrated and precautioned otherwise to stay energised. The best way to do that and cool your taste buds is to be a fruit lover when it comes to rich ingredients and essential nutrients. Alongside water content, fruits also provide a body with a lot of vitamins which in turn keeps several health hazards at bay.
Summer Fruits
The fruits that are sold in the summer season (April to July) are the summer fruits. Summer fruits not only hydrates but also restores energy, boosts overall health, and helps on escaping the summer torments. They are rich in potassium providing fiber, vitamins and minerals to the body which are an essential part of the diet.
Read more: What is the Importance of a Balanced Diet and How It Can Enhance our Health
The brutal summer heat in India raises the terrifying cases of dehydration or other seasonal illnesses. So it is better to take crucial precautions. One of the most nutritious, and mouth-watering ways to beat the summer heat in order to prevent summer-related health issues is to gorge on these summer fruits.
Dr. Garima Goyal, Certified Nutritionist and Fitness Coach elucidates more talking exclusively to OnlyMyHealth and says, " When it comes to summer tips, first thing's first, it is very important to stay hydrated. Therefore, depending on your body weight and food intake 2-5 litres of water in summers is a must. Adding fiber to your diet is another way of staying hydrated."
"A person should be focusing more on prebiotics and/probiotics as both numerous health benefits. Yogurt and sauerkraut are the best probiotic food where as food items such as whole grains, bananas, greens, onions, garlic, soybeans and artichokes are a few prebiotic food. Lemon water and Vitamin C juices also works great when it comes to a dehydrated body and/or for people with acidity problems" she adds.
5 Best Summer Fruits & Health Benefits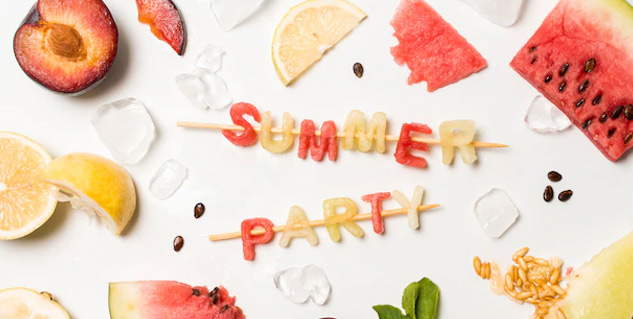 1. Watermelon
Watermelons are one of the most fluid-filled fruits. They are packed in loads with Vitamins A, B6 and C and potassium. Alongside boosting your immunity in the summers, watermelons also prevent the eyes sight from deteriorating. Watermelons helps in easily warding off the summer illnesses such as the common cough, cold or/and allergies.
The high water content prevents dehydration and potassium does not allow water levels in the body to dwindle. Some other healthy benefits of watermelon is that it keeps the muscles flexible and boosts the heart's health.
2. Kiwi
In summers, we sweat a lot and therefore lose the essential minerals from the body. Kiwis are loaded with vitamins like vitamin A, B6, C and minerals such as magnesium, potassium, and iron.
Kiwi is an all-rounder summer fruit, which benefits in good digestion, better sleep, and depression alleviation. Tasty, energising, and hydrating nutritious drink to have this summer could be a fresh kiwi pulp.
Also Read: 7 Reasons Why You Must Include Kiwi Fruit In Your Diet
3. Mango
Summers are synonymous with mangoes and you cannot disagree. The king of fruits mango is not onlyextremely appetizing, but also packed in a ton of goodness. Mangoes are a good source of calories so, when you find your energy being zapped by the summer heat, just eat a few mango slices or shake it up for a quick boost.
Mangoes contain plenty of fibers, an entire range of vitamins as well as potassium. They also protect your eyes from the harmful rays of the sun which in turn protects the eye sight.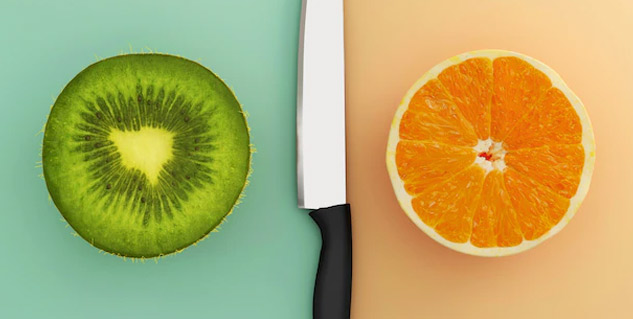 Read more: Want To Have A Disease-Free Life? Follow These Tips By Nutritionist
4. Oranges
Oranges are more than 80 per cent of water content. Rich in vitamins and minerals, oranges keep the body hydrated and protect it from the summer heat. Orange juice is considered the easiest and best way to enjoy this summer fruit.
5. Cucumber
Cucumbers are 96% water and can be eaten raw with a pinch of black salt or be made as an amazing and delightful salad. They have good amount of water content and a rich source of potassium, vitamin A, C, K, and antioxidants. It also acts as a coolant, providing the required relief from the summer heat. In addition, raw cucumbers when directly put on closed eyes also soothes the eyes and helps with dark circles.
Human body is made up of almost 60% water, that's why we need water every day to survive. Summers accentuates our sweating glands and so we lose more water in the summer season. When it gets difficult to always stay hydrated, fruits come into the play.
(With inputs from Garima Goyal, Certified Nutritionist and Fitness Coach)
Image Credits: Freepik