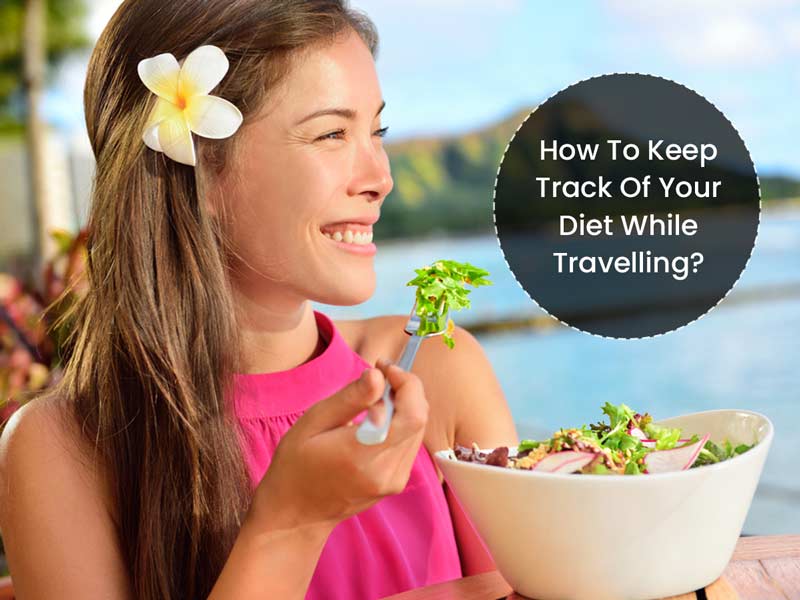 Many people lose their pace of fitness while traveling, thinking that there is not enough time or options to maintain a diet. However, it doesn't matter if one knows the right ways and knowledge, you can still eat healthy meals throughout the day even when outside. Fitness and diet can go hand in hand, it is not necessary to compromise on diet and we will show you how. We are going to tell you about the various options for healthy meals when outdoors with no gas or stove needed.
How To Keep Track on Diet?
If you want to track the exact calories of food while traveling, you must do a little homework. We spoke to Abhi Singh Thakur, Certified fitness coach and diet consultant to know about some hacks to help us with travelling. He told us the following, Firstly, you should have a food weight scale machine to measure the food you're having, so that you know what the quantity of 100-gram oats or any other food looks like. If you know you are going to travel, you can prepare your whole day meals one night before and take with you while traveling. This will further benefit you by not letting you miss breakfast before leaving.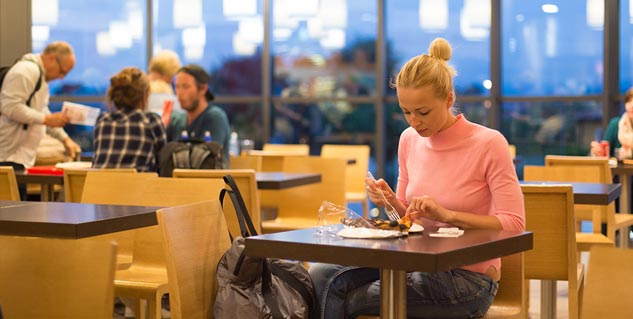 Dietary Tips For Travelling
It is not always practical or convenient to pack a whole lot of fruits and veggies to take care of the balanced nutrition. You can also then divide your meals in different portions that could help you grab all nutrients gradually throughout the day. For example, you can carry a peanut butter sandwich with some chia seed toppings is a very quick and easy meal. Brown bread Omelet is also travel-friendly.
If you are traveling for a couple of days and don't have time to prepare meals then you will have to smartly choose the food and can use the following tricks:
1. Fruits are also a great option; you can go for a big bowl of fruit salad. Popcorn is also fun and healthy snack but avoid salt and butter with it.
2. One glass of skim milk or plain yogurt is a healthy alternative for a protein rich diet.
3. Anyone who is looking for to gain weight can also have a subway meal or any grilled sandwich while traveling.
4. Before picking anything from outside ask yourself or search on the web if it is healthy or not.
Also Read- 7 Foods You Should Include In Diet To Prevent Piles
5. If you are trying to lose weight while traveling, consume it in a small quantity. Portion size always remains the key to healthy nutrition.
6. You can always have one or two scoops of protein powder with you if you are looking to make lean muscles. Protein shakes are very handy, just mix them with water and you are good to go.
7. You can choose to have protein bars, just unwrap them, and off they go in your stomach.
8. If you want to cut down some kilos while traveling, eat lots of salad which is available at every restaurant.
9. Furthermore, grab protein-rich food like eggs, BBQ Chicken, and soya chunks.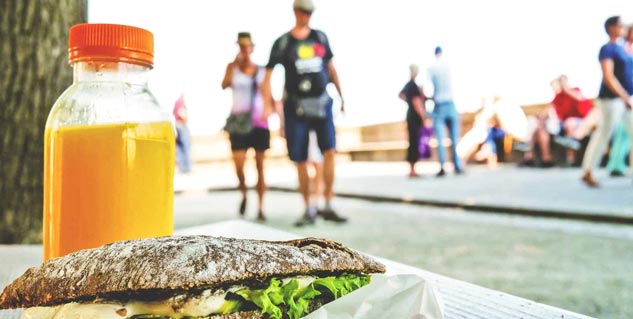 10. Avoid high sugary soft drinks and too much oil, salty foods like burgers, chips, pizza, and alcohol.
11. Drink more water throughout the day, coconut water is the best option to regenerate your lost energy while traveling, any fruit juice is also a better option.
12. Corns are available easily on every roadside corner of almost every location right now. It is both healthy and contains less calories.
13. Whenever you go outside, you can always fill up your pockets with dry fruits that contain healthy fats which will make your stomach full for a long period.
Also Read- What Are The Side Effects Of Mushroom? Expert Tells
Conclusion
Healthy food is everywhere you just have to shift the focus. If you are burning more than 500-1000 calories while traveling, you may have one small cheat meal in a day if desired. The body is a machine, to make it work you have to fuel it with the right kind of food.
Picture Credits- pixabay.com