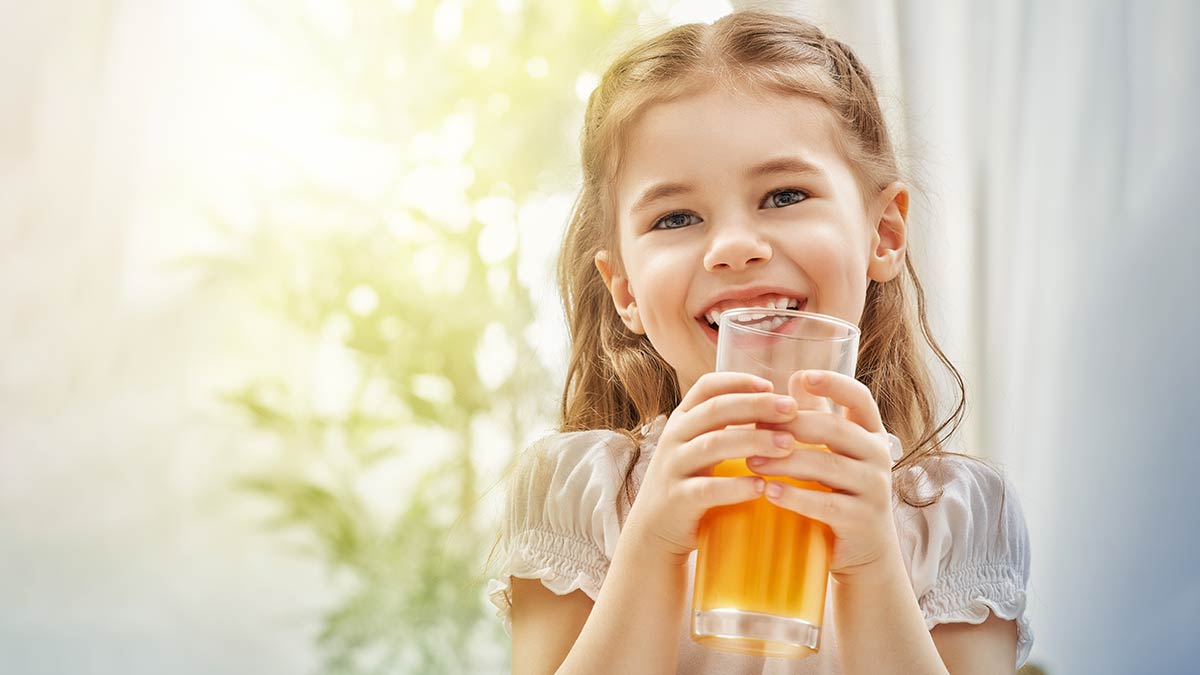 Summer vacations are often packed with fun-filled activities and the opportunity to be mischievous, making it the most active time of the year for children. It often means being a water baby, a forest ranger on jungle safaris, little explorer in ancient cities, or simply playing in the backyard with their kid gang. These summer activities do expose your children to the harshness of summer heat.
Dehydration in adults and children has become a significant issue of debate as mercury levels rise year after year. Water makes up more than two-thirds of a healthy human body, and dehydration causes the body to lose more fluids than it takes in. When your body's typical water level is decreased, the balance of minerals in your body is disrupted, affecting how it works. The best way to protect your kids from this is through healthy liquids to consume. Onlymyhealth editorial team spoke to Ms. Prachi Shah, Nutritionist, Fast&Up, to know about some fun drinks to keep your child hydrated in summer season.
Fun drinks to keep your child hydrated in summer
Picking the perfect summer refreshment drink for your youngsters whilst keeping nutritional properties in mind can be tricky. Parents typically fill water bottles for their children that only quench their thirst, but often forget that they can also add extra nutritional benefits to their drinks during summers to keep them well hydrated. Kids soon feel tired of drinking plane or glucose water, which is not really a good sign for protecting them from dehydration. So, to help your child have the healthiest summer, use these 5 fun drink ideas:
1. Lemon Water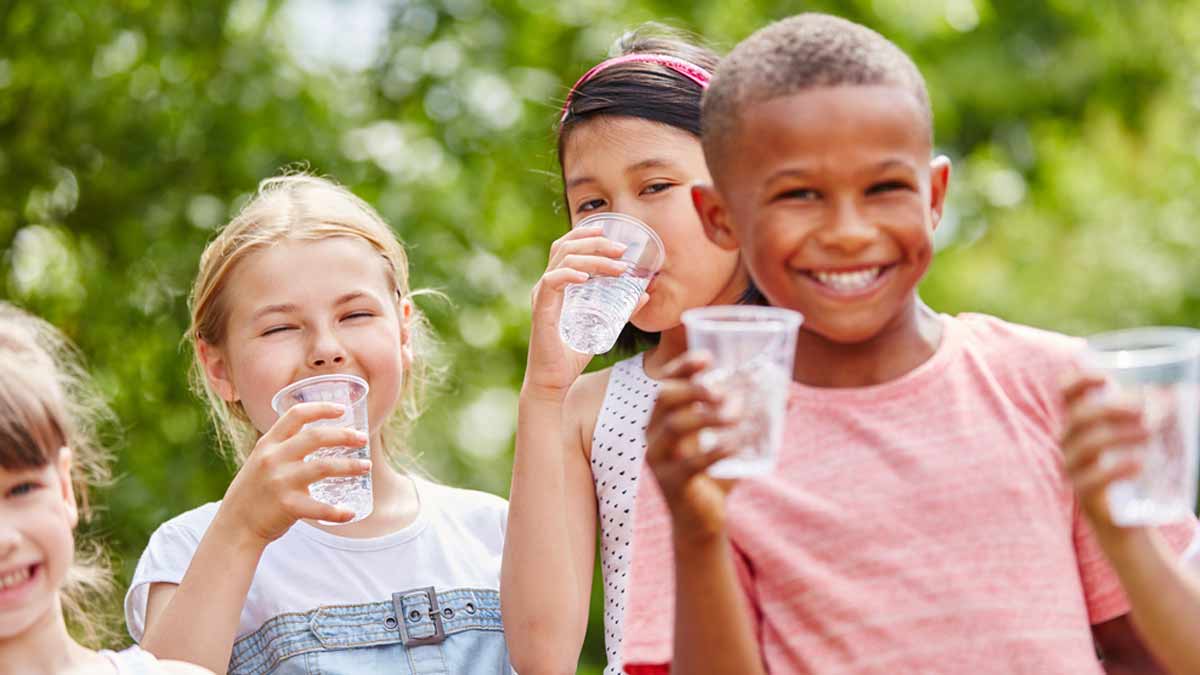 This is undoubtedly the most well-known summer beverage. Lemon water, also known as nimbu paani, contains salt and sugar, that helps in boosting your child's metabolism and maintaining healthy potassium and sodium levels. Lemon is high in vitamin C and improves digestion, as well as eliminates toxins. Adding lemon to your kid's drink will ensure that your lad tries to drink more water throughout the day. Tulsi, mint, and chia seeds can be added to your lemon drink to make it more interesting.
Also read: These 5 Summer Ayurvedic Drinks Can Keep You Hydrated And Promote Good Health
2. Hibiscus Punch
Hibiscus is a healthy edible flower that is high in iron, calcium, potassium, phosphorus, magnesium, salt, zinc, and vitamins. Its tangy, cranberry-like flavour and attractive red colour will surely grab your children's interest. Hibiscus contains a high concentration of antioxidants, including beneficial polyphenols, these antioxidants have been demonstrated to aid in the reduction of damaging free radicals in the body and to support overall cellular health. To make this drink, soak dried hibiscus flowers in water for two hours, then boil the flowers in water for 6-8 minutes. Remove the sediments, add sugar to the water, and allow to cool before refrigerating the drink. You can also add lime, ginger juice, or mint to your punch for extra flavour.
3. Coconut Water
Coconut water is loaded with vitamins, minerals, and antioxidants that keep the body nourished and hydrated, in addition to being a low-calorie beverage it also aids in immunity building and is a great thirst quencher for kids. It is rich in minerals and electrolytes, and has a huge proportion of carbs with low sugar content. All of these nutrients are necessary for your youngster to maintain his or her energy level to feel fresh. However, if your child has a history of allergies, you should seek medical advice before giving them coconut water.
4. Lassi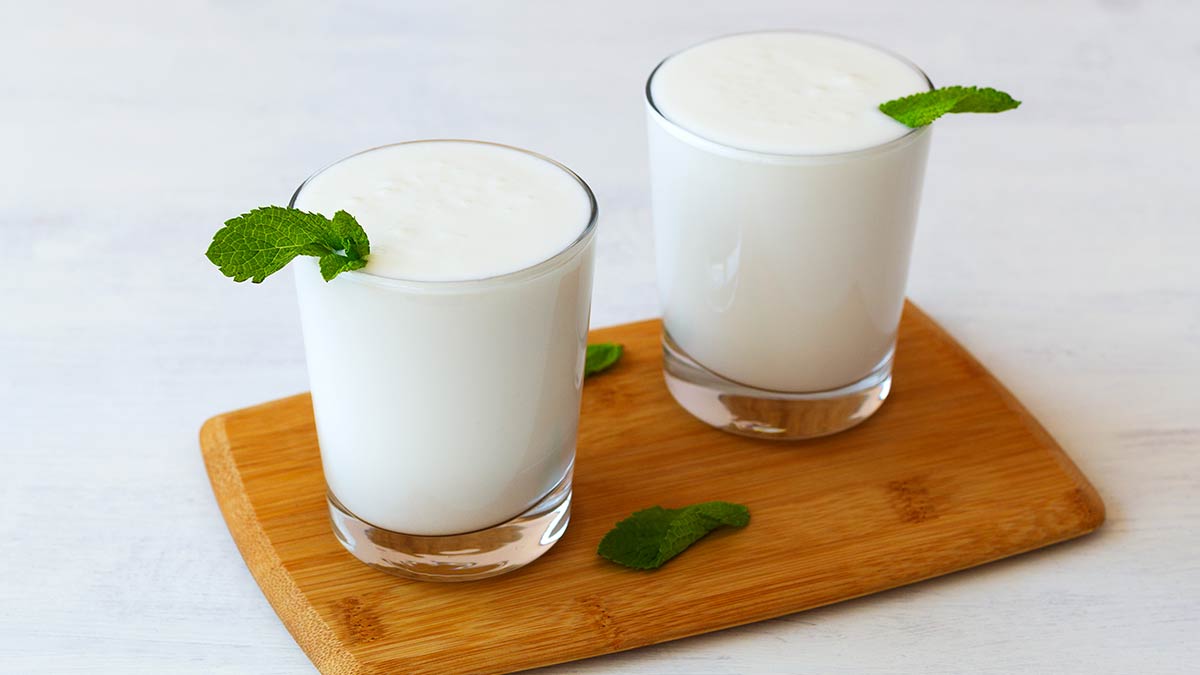 Lassi is one of the most beneficial and popular cold beverages for people of all ages throughout the summer especially your little one. It can be prepared in two styles, one salty and the other sweet. This simple drink takes only a few ingredients, including thick yoghurt, water, salt, or sugar (based on the requirement). Lassi is packed with vital nutrients and good bacteria, which helps repair the stomach and improves overall gut health. Furthermore, lassi is cooling and calming, which will prevent your kids from experiencing sunstrokes or nausea. Homemade yoghurt lassi is always an ideal choice.
Also read: Summer Detox Drinks You Must Have On An Empty Stomach To Aid Weight Loss
5. Fruit Smoothies
Kids enjoy frosty snacks, and what could be better for them during the summer than delicious smoothies? Smoothies not only refresh your senses but also provide a tasty way to combat the heat. Parents can play around with different fruits to make delightful smoothies for their children. People all around the world always seek methods to combine flavour and excellent nutrition while staying cool, and you can do the same with your child's favourite fruits. Smoothies for breakfast can certainly pave the path for an excellent healthy drink during the summertime.
Children are extremely sensitive to heatwaves during summers and should be carefully monitored during this time. However, don't put too much pressure on your kids to drink liquids, since this might lead to overhydration sometimes. Make sure to maintain a healthy balance and enjoy summers with your kids.