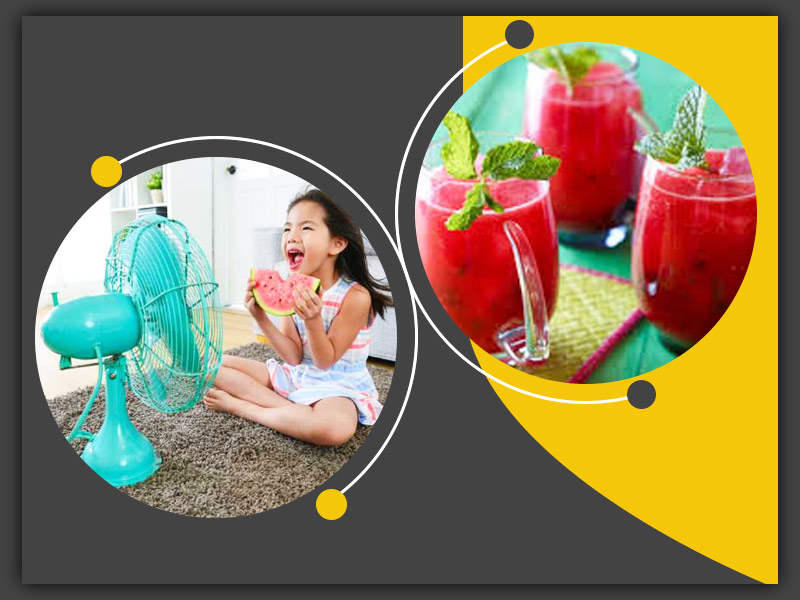 It is summer season again and all we feel like doing is keep drinking cooling and hydrating drinks for good health. While Ayurveda is aversive towards the intake of cold foods and beverages as they disturb the digestive fire called agni. It focus more on hot beverages that can lower the body temperature and not interfere with the digestive system. As this weak digestive system starts working harder in order to digest and absorb nutrients and pitta dosha or the metabolism becomes poor.
One of the best ways to cool your body temperature is to drink plenty of fluids that also helps in keep it hydrated, thus beating the heat in summertime. There are many simple ayurvedic summer drink recipes that can make you feel relaxed, hydrated and healthy this summer especially during these tough times of Covid pandemic. Onlymyhealth editorial team talked to Dr. Smita Naram, Co-Founder, Ayushakti, about some ayurvedic summer drinks for hydration and good health along with their recipes to make at home.
Ayurvedic summer drinks for hydration and good health
With summers coming in with rising temperature, it's essential to keep ourselves hydrated and to beat heat this summer one can try these Ayurvedic summer drinks which will help from keeping dehydrated and make us feel refreshed. As per Dr. Smita, here are the recipes of 5 Ayurvedic summer drinks for hydration and good health:
1. Kokum Juice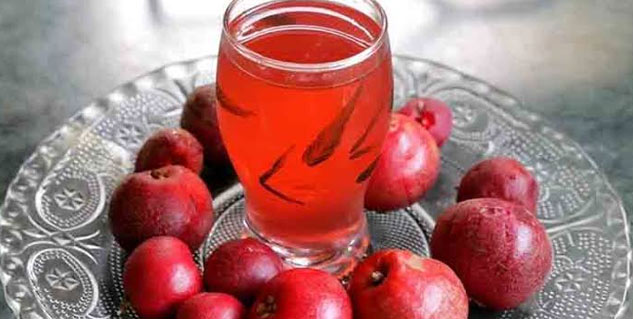 Kokum juice is extremely cooling for the body and it helps in calming down the body. It is also useful in healing rashes on the body due to heat.
Recipe to make Kokum juice:
Soak the dry kokum in 4 cups of water for 1-2 hours, mash it nicely and strain the water, add the leftover Kokum in a pan, add jaggery, roasted cumin powder, cardamom powder, black salt and regular salt. Cook on low heat for 6-8 minutes until jaggery melts, add the Kokum water in the pan and bring the mixture to a boil, cook for another 5 minutes, remove the pan from heat and let the mixture cool, strain the mixture and store in a glass bottle in the refrigerator.
Also read: 11 Refreshing Summer Drinks to Beat the Heat
2. White ash gourd (pethe ) juice
Ash gourd has water content and it is one of the best detox juice one can help, it eliminates the waste toxins from the body and helps one cool down heat. This drink is given during detox treatment in Ayushakti, this drink has also helps in reducing weight and maintaining PCOS, heart disease and cholesterol.
Recipe for White ash gourd:
Ingredients: 1 big ash gourd +½ tsp cuin seeds powder +½ tsp pepper powder+ Black salt (as per the taste) + Mint leaves (Optional)
Method: Peel the skin of the ash gourd and chop it into pieces, t ake a grinder jar, add the ashgourd pieces in it and some mint leaves, blend it for 2-3 minutes, strain it with the help of strainer or muslin cloth. Also, add these ingredients to finish the recipe. Add ½ tsp cumin seeds powder +½ tsp pepper powder +Black salt (as per the taste)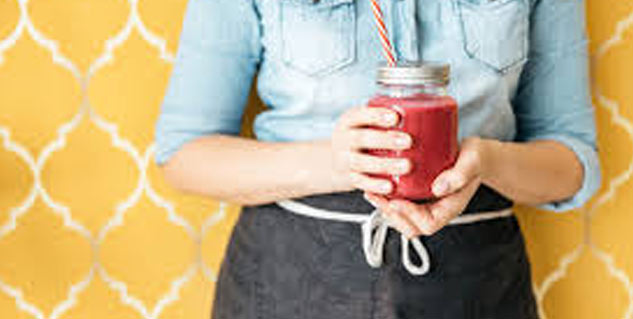 3. Pomegranate, Gooseberry and Basil Juice
This juice helps in summer not only to stay hydrated but also helps in reducing diarrhea.
Ingredients: 1 pomegranate +2 Gooseberry +2-3 basil leaves
Method: Grind the pomegranate seeds along with 2 sliced gooseberries and 2-3 basil leaves in a blender, remove it from the jar and strain it out using muslin cloth or strainer and then add black salt if required and serve fresh.
Also read: Celery Juice: Nutritional Value, Health Benefits And Side Effects Of Consuming This Plant-Based Beverage
4. Watermelon Mint Juice
Watermelon mint juice is rich in Vitamin C and has antioxidants which can remove the toxins from the body and watermelon as a fruit contains 90% water which can keep one hydrated and fresh in summers.
Ingredients: Chopped watermelon +10 mint leaves.
Method: Take a grinder, add watermelon and mint leaves and grind it, take a muslin cloth or strainer and strain and it is ready.
5. Nannari Juice
Nannari roots have medicinal value and if drank in form of a juice it acts as a coolant and keeps one from getting dehydrated; it also has properties of a blood purifier and health tonic.
Ingredients: 10 leaves of mint in leaves +1/2 bunch of Coriander leaves +1/2 tsp cumin seeds powder +1/2 tsp fennel seeds powder +1 pinch turmeric +1 pinch saffron.
Method: Mix all the ingredients in a grinder and drink fresh.
Read more articles on Ayurveda