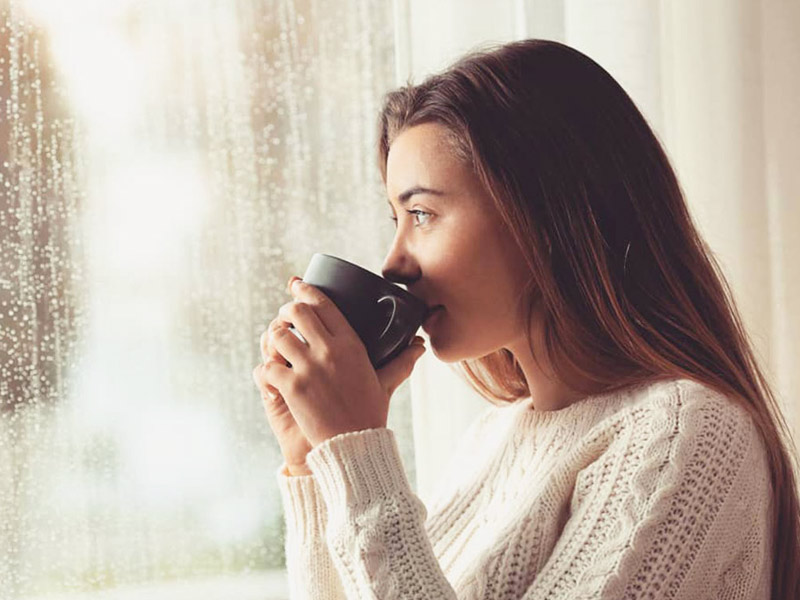 Monsoon is almost here and we cannot wait to sip on hot tea with crunchy pakoras as it rains. This is indeed a staple monsoon combo that goes perfectly well with showers. But people who are on a diet or following a healthy diet may not be able to enjoy this treat. But that doesn't mean you cannot have fun in the monsoon. We have got five amazing zero-sugar and low-calorie drinks for you that you can have guilt-free in monsoon. All of these drinks are easy to make and equally delicious as traditional tea. Scroll down to know the drinks and their recipes.
Filter Coffee
Before telling you the recipe, we should let you know that you need a traditional coffee filter machine to make filter coffee. If you don't have it, you can also make regular coffee with the ingredients mentioned below.
To make low-calorie filter coffee, here are all the ingredients you need:
Low-fat milk
Instant coffee powder
Sugar free or Stevia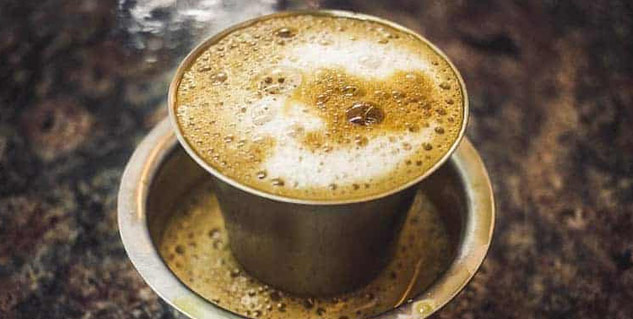 Recipe:
Firstly, warm two cups of water in a pan.
Take the filter coffee machine and add coffee powder to the designated compartment.
Now add hot water to it and keep aside for 10-15 minutes.
Your coffee decoction is ready.
Now, pour this into mug and add sugar-free or stevia to it.
Add hot milk over it.
Your filter coffee is ready.
Hot Chocolate
This is one of the best and most delicious drinks that you can ever have! However, this is a calorific drink and so, it needs to be modified to make it low-calorie and sugar-free. Here are all the ingredients you need:
Low-fat milk
Cacao or cocoa powder
Low-fat fresh cream
Cinnamon powder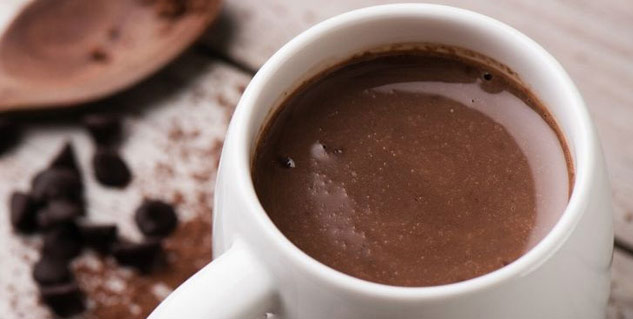 Method:
Add milk to a non-stick pan.
Now add cocoa powder to it and mix well.
Add a pinch of cinnamon powder and bring it to a bowl.
Now add sugar-free or stevia and whisk well.
Now, strain the milk into a mug.
Top it with fresh cream and drink.
Turmeric Tea
This is a herbal tea with nearly zero calories that not only keeps you warm through the monsoon but also prevents you from various monsoon illnesses and infections. Here is how to brew a perfect turmeric tea.
Ingredients Required:
Water
Turmeric Powder
Cinnamon stick
Ginger
Black peppercorns
Star anise
Sugar-free(as per taste)
Method:
Boil two cups of water in a kettle.
Add a pinch of turmeric powder, black peppercorns, star anise and cinnamon stick to it.
Grind ginger or roughly chop ginger and add it to the kettle.
Let it brew for 5-7 minutes.
Strain the tea and pour it into a cup.
Add sugar-free or stevia to sweeten it.
For better benefits, drink this without sugar.
Spiced almond milk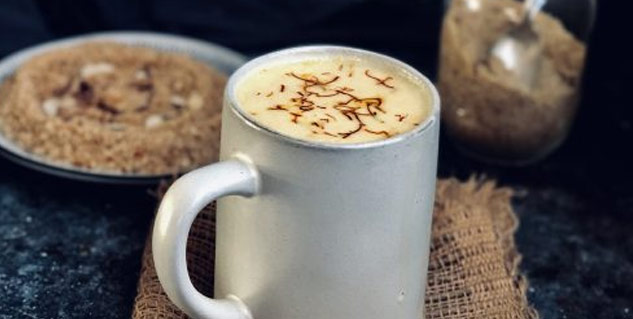 Another warm beverage recipe for the monsoon to help you stay warm and protected from the cold season is this one. You can continue to drink spiced almond milk through the winters and not get sick. Just get a pack of almond milk and follow these steps:
Warm a glass of almond milk in a pan.
Add a pinch of cinnamon powder or cinnamon stick.
Now add whole cardamom or cardamom powder to the milk.
Strain the milk and pour it into the glass.
Add sugar-free or stevia to milk and drink.
Fruit tea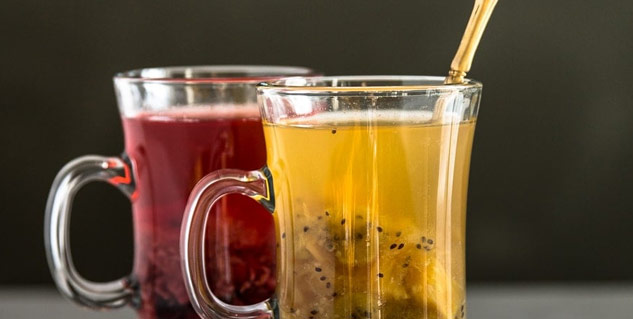 If you are craving something unconventional and tasty yet healthy, fruit tea is a good option. There are so many fruit tea bags available in the market. You can get those and drink a warm cup of fruit tea. You can also get loose tea packages to brew some manually. Check if the brand is organic.
These were just some of the warm drink options that you can try this monsoon. Taking care of your health and consuming sugar-free, low-calorie beverages would only promote your health and take it to another level.
Read More Articles in Healthy Diet